The biggest records Adele has broken as 25 named fastest-selling US album ever
Does she really need to make us feel like quite such underachievers?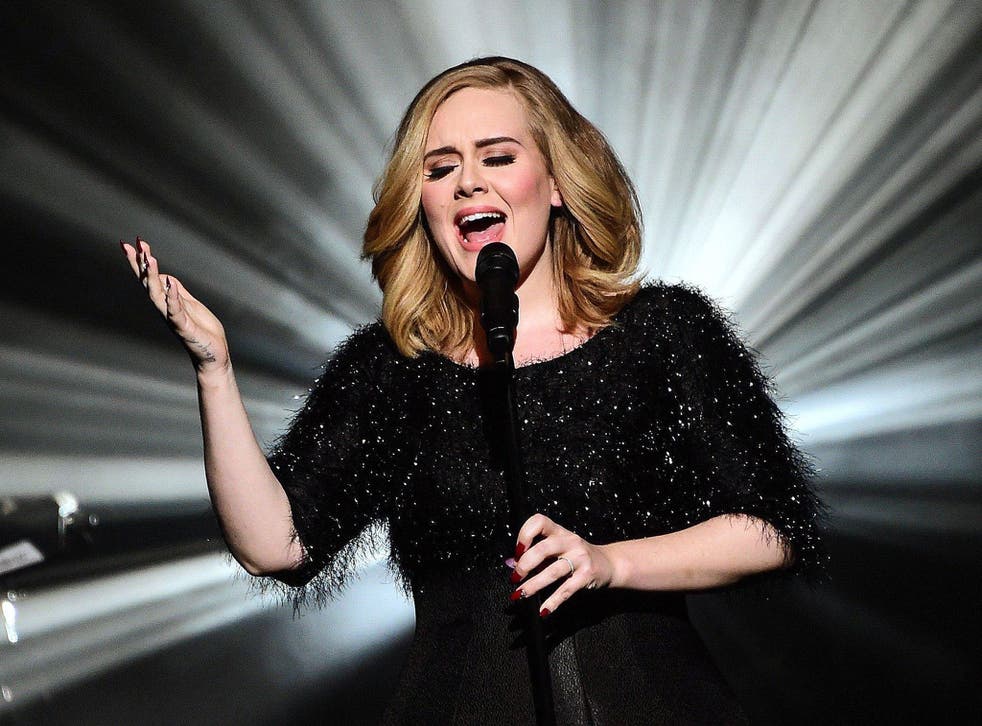 After four longs year of silence from Adele, it was perhaps inevitable that third album 25 would arrive with a bang, as fans rushed to buy and download new music from the "Someone Like You" songstress.
But was it really necessary for Adele to make us feel quite such underachievers? Here's a reminder of all the biggest records she has ever broken (we're sorry).
Fastest-selling US album ever
Adele's 25 swept N*SYNC's No Strings Attached off the first week sales top spot it had held for over 15 years. In just four days. It then went on to score the highest first week sales figures in US album chart history with 3.38 million copies sold.
Biggest first week UK sales
25 sold over 800,000 copies in its first week of UK release - more than the next 86 albums combined.
Most Vevo views in first 24 hours
Comeback single "Hello" was watched a massive 27.7 million times in its first day of release, beating Taylor Swift's previous record of 20.1 million for "Bad Blood" in May.
First to 100 million views on Vevo
It took "Hello" five days to rack up the impressive total, surpassing the six days it took Miley Cyrus with "Wrecking Ball". Note: No nudity needed on Adele's part.
Most memorable Adele quotes

Show all 20
Biggest YouTube debut in 2015
"Hello" was viewed 50 million times in the first 48 hours after it dropped. As on Vevo, it took five days to reach 100 million views, but PSY still holds the speed record on YouTube with "Gentleman", keeping "Hello" in second place.
Most downloads sold in a week
"Hello" sold 1.1 million downloads the week of 29 October, making it the first to reach one million. Flo Rida trails in second place after shifting 636,000 digital copies of "Right Round" in 2009. "Hello" is also in third for the week of 5 November, when it sold just 1,000 less than Flo Rida's total. The girl is on fire.
Most impressive Grammys win
Adele became the second female artist to take home six Grammys in a year in 2012 and, cooler still, she won every single award she was nominated for. She is proud owner of the 'Big Four' - Album of the Year, Best New Artist, Record of the Year and Song of the Year - and has 10 Grammys in total.
First Bond theme to win an Oscar
If anyone was going to do it, Adele was, and she did in 2012 with the brilliant "Skyfall".
Most consecutive weeks spent at number one in the UK album charts by a solo female
That's 11 weeks on the trot with 21 in 2011.
First album in UK history to sell 3 million copies in one calendar year and most downloaded album
Again, 21 takes the glory for that one.
First female to have two signals and two albums in the UK Top 5 at once
Casual.
First female to have three Top 10 singles on the Billboard's Hot 100 at the same time
Enough already Adele, cut it out!
Join our new commenting forum
Join thought-provoking conversations, follow other Independent readers and see their replies