Jay-Z's new album 4:44: Listen to 5-year-old Blue Ivy rap on 'Blue's Freestyle/We Family' bonus track
'Never seen a ceiling in my whole life'
Christopher Hooton
Friday 07 July 2017 11:09 Comments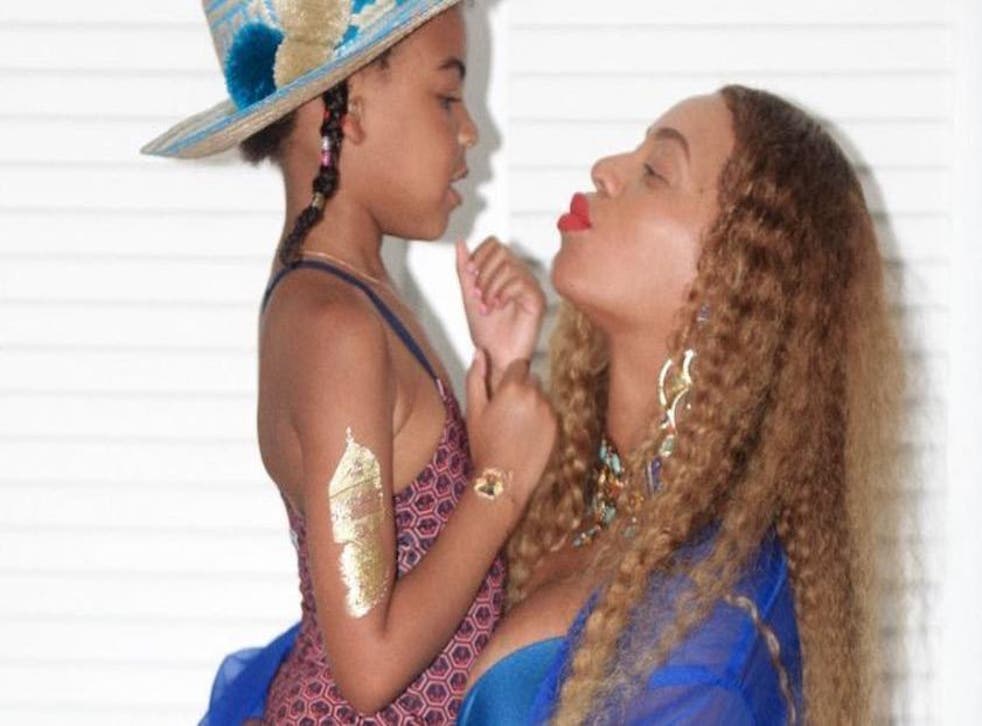 After a week of Tidal exclusivity, Jay-Z has released his new album 4:44 to iTunes and Apply Music, and with it comes a bonus track, 'Blue's Freestyle/We Family'.
It opens with a 40-second verse from Jay and Beyoncé's daughter, Blue Ivy, who has clearly been watching her parents at work closely.
Her freestyle is a little incomprehensible (she's five-years-old, it's forgivable) but does include the pretty amazing, stunting line: "Never seen a ceiling in my whole life."
Here's Genius users' transcription of the lyrics, at the time of writing:
[Intro: Blue Ivy]
Everything everything this my only single thing
Everything I hear is my answer
And if you think I say, then ?
I never hear that, I be in the posse
Never seen a ceiling in my whole life
Everything I seen, everything is rotten
Never sit in silence ? Carter
Innocent we seek them
I and say we see them
?
Boom shakalaka
Boom shakalaka
Boom shakalaka
Boom shakalaka
Everything in shaka
Everything in faka
Everything in shaka
Everything in faka
Register for free to continue reading
Registration is a free and easy way to support our truly independent journalism
By registering, you will also enjoy limited access to Premium articles, exclusive newsletters, commenting, and virtual events with our leading journalists
Already have an account? sign in
Join our new commenting forum
Join thought-provoking conversations, follow other Independent readers and see their replies