Bob Dylan performs for one lucky superfan as part of Swedish experiment
The folk legend performed a series of covers solely for Fredrik Wikingsson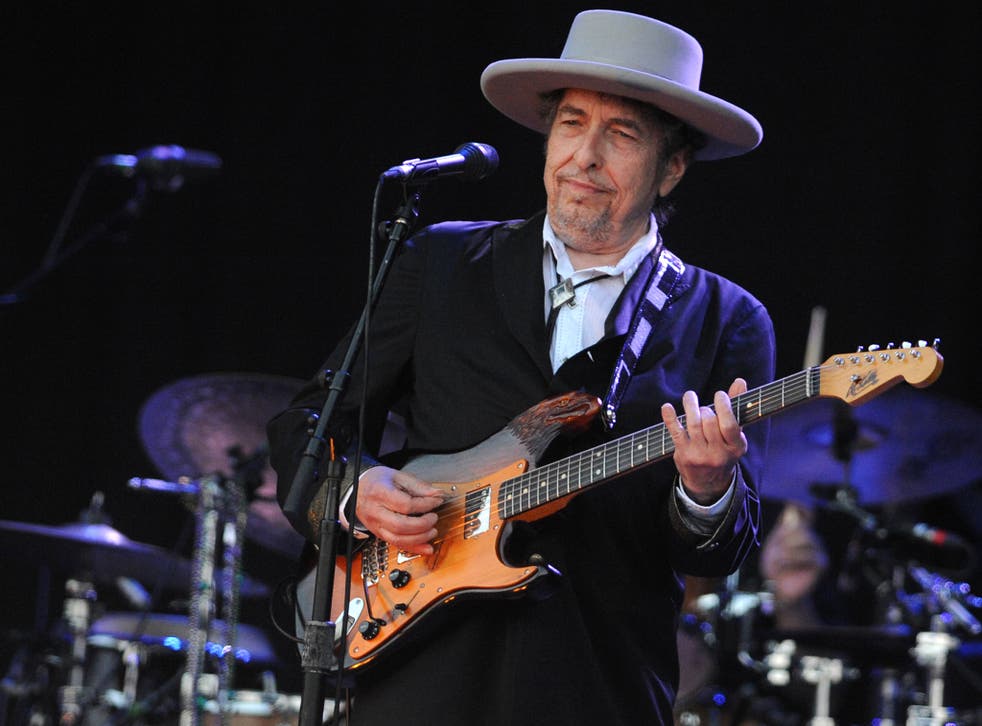 One lucky music fan has been personally serenaded by Bob Dylan as part of a Swedish experiment.
The folk legend performed for self-confessed 'extreme fan' Fredrik Wikingsson at Philadelphia's Academy of Music on Sunday, as he sat on his lonesome in the second row.
The unlikely gig occurred as part of film series Experiment Ensam (Experiment Alone), which sees one person indulge in an experience usually reserved for big groups of people.
"Will there be total euphoria or an emptiness that [Wikingsson] cannot share the experience with someone?" was the question asked.
Dylan played with his touring band, covering Buddy Holly's "Heartbeat", Fats Domino's "Blueberry Hill" and Chuck Wills' "It's Too Late (She's Gone).
"I was smiling so much it was like I was on ecstasy," Wikingsson told Rolling Stone after the concert. "My jaw hurt for hours afterwards because I couldn't stop smiling. I felt like Christmas morning."
Bob Dylan's Drawn Blank Series 2008-2014

Show all 15
Wikingsson added that he was a "f**king wreck" before the show as he was nervous about "imposing on Mr Dylan".
"I didn't want him to stand there and be grouchy, just hating it," he said. "I thought some ass***e would walk onstage and just laugh at me. I just couldn't fathom that Dylan would actually do this.
"During the second song I realised I had to say something. It was just too weird. I screamed out 'You guys sound great!' That caused Dylan to burst out laughing."
The private gig was filmed and a 15-minute documentary will reach YouTube on 15 December.
Dylan's 36th studio recording, Shadows In The Night, is due out next year and will be his first release since Tempest in 2012.
The "Like A Rolling Stone" singer, 73, is performing in North American venues at the moment.
Join our new commenting forum
Join thought-provoking conversations, follow other Independent readers and see their replies