BoomTown Fair music festival struck by controversy as people 'faint' after queueing for 'up to five hours'
Organisers stated that gates were opened late due to poor conditions on-site
Jacob Stolworthy
Thursday 10 August 2017 17:34 Comments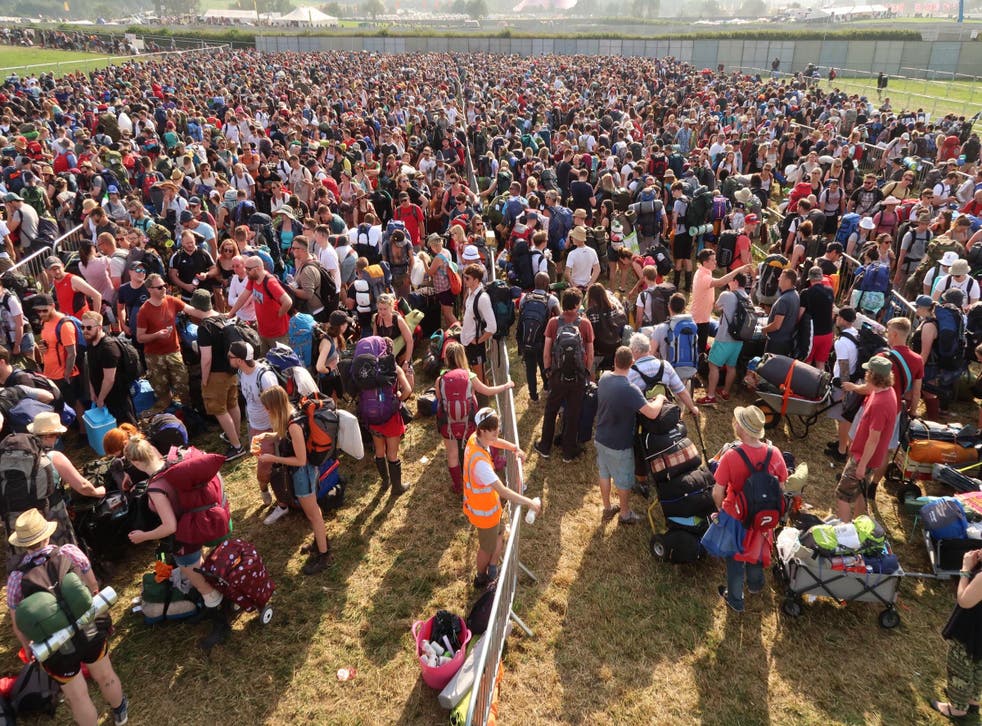 Controversy has struck BoomTown Fair music festival after revellers found themselves queuing for up to six hours
Organisers claimed that, due to on-site conditions, some gates were not opened until around 3pm which was three hours after the stated opening time of 12pm. Many attendees made it to the site at 9am hoping to beat the crowds.
Naturally, festival goers expressed the anger over Twitter with some reporting that people had been fainting due to the lack of water available, although the official BoomTown Fair account tweeted that "water and welfare" were "available at all gates."
"The searches are very thorough this year which as previously warned is lengthening queuing time - speed this up by using amnesty bins."
Later, just before 3pm, the festival tweeted: "GATES UPDATE: All gates are now open. Thank you for your continued patience."
Cordelia Keston, a ticket-owner who was still queuing at the time of writing (5.20pm), spoke to us about her experiences live from the scene stating she had arrived two and a half hours previous and had only moved a maximum of "50 metres."
Describing the queue's movement as "snail-pace," Keston said: "We're trying to stay optimistic but there are no stewards around telling anyone anything. We feel a bit like sheep - there are no barriers, we're all in a huddle."
Commenting on the reports of fainting, she told us that all she hadn't seen anybody pass out herself and had earlier seen someone handing out water which was then chaotically "thrown" into the crowd so everyone got some.
The 20 most ridiculous things superstar musicians have demanded at their concerts

Show all 20
While remaining optimistic, Keston says the crowd has no idea when they'll make it to the site with rumours swirling that the bottle scanners at the gates are broken.
"Every now and then everybody boos," she said.
We reached out to BoomTown Fair organisers for comment.
Last week, Y Not festival was cancelled due to health and safety concerns following heavy rain.
Register for free to continue reading
Registration is a free and easy way to support our truly independent journalism
By registering, you will also enjoy limited access to Premium articles, exclusive newsletters, commenting, and virtual events with our leading journalists
Already have an account? sign in
Join our new commenting forum
Join thought-provoking conversations, follow other Independent readers and see their replies