The Boyle effect: How Olympic singing stars took over the charts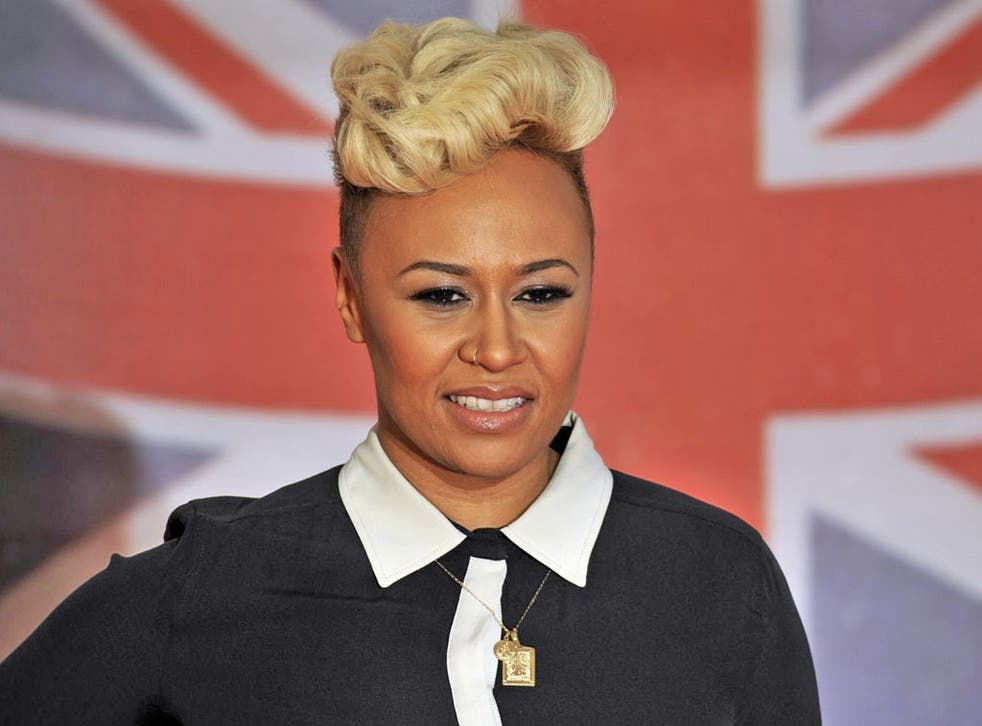 The public's lingering appetite for all things Olympic has seen dozens of artists who either performed or whose music was played at the Games storm the charts.
Yesterday saw a remarkable rise for musicians associated with London 2012 with 65 featuring in the top-200 singles chart, including ageing rockers, soulful songstresses and pop groups benefiting from a late popularity surge.
Of the Official Singles Chart Top 200, 30 performed at the closing ceremony, along with a further eight from the opening ceremony and 28 by artists played at either event.
Scottish singer Emeli Sandé, who performed to critical and public acclaim at both events, saw her album, Our Version of Events, rise from fourth position to top the charts yesterday.
Sales of the Virgin release rose by 232 per cent last week ahead of her performance at the V Festival in Chelmsford, Essex, over the weekend. "This is already the best year ever," she said yesterday.
But her single "Read All About" failed to reach the top spot even after being sung at the closing ceremony and was placed third. She had six singles in the top 200.
Ed Sheeran, who performed at both the opening and closing ceremonies had five tracks in the top 200 and singer Jessie J had four.
Big winners: Olympic singles in the top 200
3 'Read All About It Pt 3' - Emeli Sandé (New entry)
4 'One Day Like' This Elbow (last week #125)
6 'Running Up That Hill' Kate Bush (-)
15 'White Light' George Michael (-)
18 'Imagine' John Lennon (-)
22 'Survival' Muse (62)
32 'What Makes You Beautiful' One Direction (104)
34 'Wish You Were Here' Sheeran/Jones/ Mason/Rutherford (-)
36 'Caliban's Dream' Underworld/Dockhead Choir/Glennie (21)
38 'Wonderwall' Oasis (196)
41 'Scream' Dizzee Rascal Ft Pepper (22)
42 'Dynamite' Taio Cruz (-)
47 'Waterloo Sunset' The Kinks (-)
48 'Bonkers' Dizzee Rascal/Van Helden (31)
52 'Rule The World' Take That (-)
53 'My Kind Of Love' Emeli Sandé (58)
55 'Baba O'Riley' The Who (-)
58 'Open Arms' Elbow (-)
59 'Next To Me' Emeli Sandé (43)
62 'Right Here Right Now' Fatboy Slim (-)
68 'Wish You Were' Here Pink Floyd (-)
71 'Read All About It' Professor Green Ft Emeli Sandé (-)
75 'The Rockafeller Skank' Fatboy Slim (-)
79 'Price Tag' Jessie J Ft Bob (171)
80 'Small Bump' Ed Sheeran (61)
84 'Sing' Gary Barlow/Commonwealth Band (64)
76 'Domino' Jessie J (85)
88 'Mr Blue Sky' Elo (-)
94 'Under The Westway' Blur (45)
95 'Spice Up Your Life' Spice Girls (-)
96 'Little Bird' Annie Lennox (-)
99 'Our House' Madness (-)
104 'Written In The Stars' Tinie Tempah Ft Eric Turner (-)
106 'Heaven' Emeli Sandé (137)
107 'We Will Rock You' Queen Ft Jessie J (-)
108 'Always Look On The Bright Side Of Life' Monty Python (-)
112 'Laserlight' Jessie J Ft David Guetta (75)
121 'Bohemian Rhapsody' Queen (-)
122 'Parklife' Blur (-)
124 'Come Together' Arctic Monkeys (49)
125 'West End Girls' Pet Shop Boys (-)
126 'Earthquake' Labrinth Ft Tinie Tempah (96)
127 'The A Team' Ed Sheeran (147)
128 'We Will Rock You' Queen (-)
129 'My Generation' The Who (-)
130 'Chariots Of Fire' Lso/Rattle (51)
135 'Lego House' Ed Sheeran (153)
138 'Don't Stop Me Now' Queen (-)
140 'Uprising' Muse (-)
145 'Drunk' Ed Sheeran (194)
146 'Always Look On The Bright Side Of Life' Eric Idle (-)
155 'Wannabe' The Spice Girls (-)
156 'Pinball Wizard' The Who (-)
157 'Don't Look Back In Anger' Oasis (-)
160 'Winner' Pet Shop Boys (86)
161 'Heroes' David Bowie (136)
162 'I Still Believe' Frank Turner (79)
166 'Pass Out' Tinie Tempah (-)
179 'Abide With Me' Emeli Sandé (80)
182 'Freedom' George Michael (-)
184 'There She Goes' Taio Cruz (132)
192 'Wuthering Heights' Kate Bush (-)
196 'Here Comes The Sun' The Beatles (-)
199 'One Thing' One Direction (-)
200 'Waterloo Sunset' Davies/Lso/Urban Voices (-)
Join our new commenting forum
Join thought-provoking conversations, follow other Independent readers and see their replies