Brit Awards 2014: David Bowie wins Best Male and wades into Scottish independence debate via Kate 'Ziggy' Moss
Bowie has become the oldest person to win a Brit Award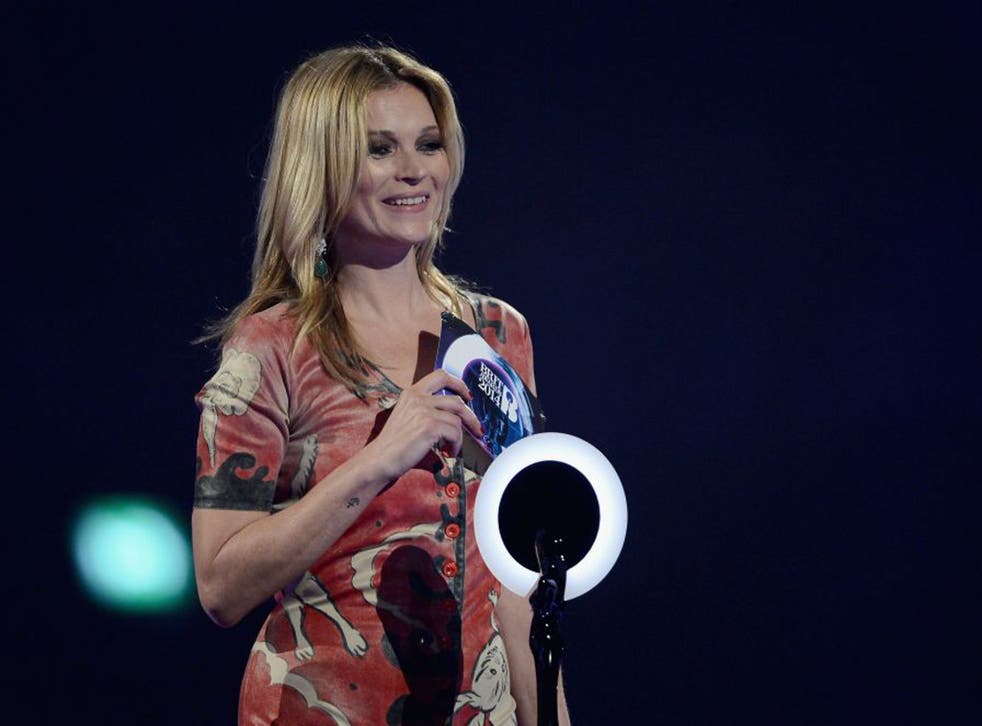 David Bowie stole the show at last night's Brit Awards – and not just by reclaiming the Best Male Solo Artist award he last won 30 years ago.
If it wasn't enough for the 67-year-old to snub the ceremony by failing to turn up, he sent an icon of equal measure to collect it on his behalf, and deliver a blunt political message.
Introduced by Noel Gallagher, supermodel Kate Moss – decked in an original Ziggy Stardust stage outfit from 1972 – read Bowie's acceptance speech saying: "In Japanese myth the rabbits from my old costume which Kate is wearing live on the moon. Kate comes Venus and I from Mars.
"I'm completely delighted to have a Brit for being the Best Male but I am, aren't I Kate? I think it's a great way to end the day, thank you very, very much," she said before adding: "And Scotland, stay with us."
This short but to-the-point comment makes Bowie the first high-profile pop star to wade into the Scottish independence row at a time when politicians are debating the pros and cons of a separate state ahead of the 18 September referendum.
Beating young artists Jake Bugg, John Newman, Tom Odell and James Blake to the accolade, Bowie has become the oldest recipient of a Brit Award, taking over from Sir Tom Jones, who was given an honorary prize for his outstanding contribution to music in 2003 when he was 62.
Bowie won the prize after his comeback last year with album The Next Day, following an absence of 10 years.
Brits Awards 2014: Red carpet in pictures

Show all 15
Moss, who recently turned 40 had been chosen to collect the award personally by Bowie.
When announcing the award, Gallagher had quipped:"You maniacs didn't think David Bowie would actually be here? He's too cool for that, so here's his representative on Earth."
Moss, an open Bowie fan, wore the figure-hugging leotard -  donated by the "Space Oddity" singer from his 2013 exhibition at the Victoria and Albert Museum – after tailors reduced it by two inches to fit her.
Join our new commenting forum
Join thought-provoking conversations, follow other Independent readers and see their replies