'The Brit awards are finally embracing diversity –but here's why we're not holding our breath just yet'
Artists like Stormzy, Dave, J Hus and Loyle Carner may not need the Brit Awards, but it's still essential for mainstream events to acknowledge their work and its impact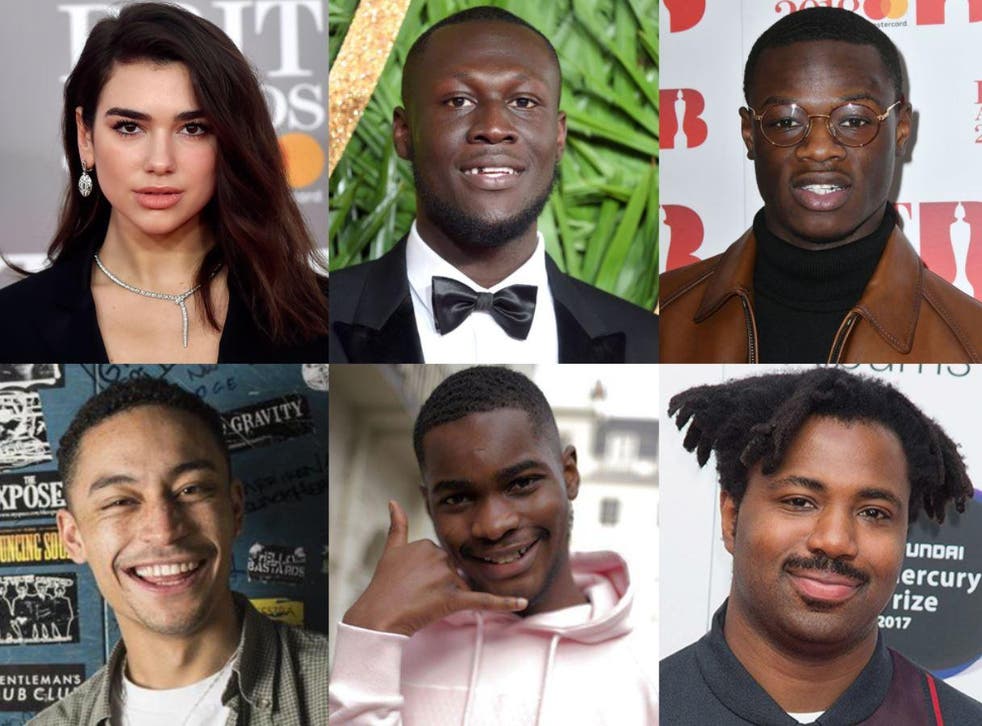 Last year, after the Brit Award nominations were announced, there was a buzz ahead of the ceremony from every music fan hoping that the #BritsSoWhite uproar had done the trick. That after an overhaul of the voting panel, we might finally see the diversity and innovation in UK music recognised.
It wasn't to be. This writer was just one person who left the ceremony feeling like they'd been tricked. A piece on why Skepta deserved to win Best British Male over the late David Bowie was swiftly followed by another, on how increasingly irrelevant the Brit Awards had become. Despite nominations for Kano, Skepta, Stormzy, Michael Kiwanuka, NAO, Craig David and Anohni, too much talent went home empty-handed.
The reaction to the disappointment was fierce; music publications ran comment pieces with headlines calling for music fans and grime artists to forget the Brits. A piece by Joe Zadeh in the Fader pointed out how David Bowie, who passed away in January 2016 and was celebrated with so much love and sincerity that year, "scooped up more trophies than all British BAME artists put together". The Brit awards 2017 was like watching some of the UK's most exciting artists finally being offered a seat at the table, only to be passed over when dinner was served.
"By the end of the show, it felt fair to wonder whether the Brits' much-touted plan to diversify was just an intentional and tokenistic ruse to curry favour with earnest music fans and make us all naively tune in, drum up the viewing figures, and send the hashtags to the top of Twitter trending charts," Zadeh wrote.
So when the Brit nominations for 2018 have been announced, this time on social media the general consensus appeared to go something like this: "OK, not bad. Better than last year. But we're not getting our hopes up just yet."
This year it seems impossible, surely, that the awards ceremony could overlook those most deserving of recognition. It must at least be a first for the British Breakthrough category, where, for once, a white male artist has not been nominated. Instead you have rappers J Hus and Dave, hip hop artist Loyle Carner, Mercury Prize-winner Sampha, and rising pop star Dua Lipa: all completely different artists, linked only by sheer talent. The same thing happened for this year's Grammy nominations, where no white men were nominated for Album of the Year for the first time in 20 years, and were also omitted from the Best New Artist category.
For album of the year you have the obvious commercial pop juggernauts, but also works by artists who succeeded in balancing sales success with critical praise: Hus's Common Sense and Stormzy's Gang Signs & Prayer look like serious contenders against Ed Sheeran's record-breaking album Divide.
Similarly with Best Male: Loyle Carner and Stormzy are recognised alongside Liam Gallagher and Ed Sheeran. While props are owed to Dua Lipa, who along with the likes of Lorde, Alma and Charli XCX are pioneering a new wave of female-led pop music, one glaring omission was that of Stefflon Don in the Best Female category, and who also could have appeared as a potential British Breakthrough.
Independent artists like Stormzy and Dave may not need the Brit awards, but it's still essential for mainstream events and media to acknowledge their work and its impact on culture and society.
In Beyonce's heartfelt speech at last year's Grammy awards she noted: "It's important to me to show images to my children that reflect their beauty so they can grow up in a world where they look in the mirror – first through their own families, as well as the news, the Super Bowl, the Olympics, the White House, and the Grammys, and see themselves. And have no doubt that they're beautiful, intelligent, and capable. This is something I want for every child of every race, and I feel it's vital that we learn from the past and recognise our tendencies to repeat our mistakes."
Sceptics of mainstream shows like the Brits are unlikely to volunteer a nod of approval until the winners are read out on the night. But from this year's nominations, it seems as though the Brit awards might finally be embracing the future of music, rather than clinging on to the past.
The Brit Awards take place on Wednesday 21 February at the O2 Arena in London from 7.30pm
Register for free to continue reading
Registration is a free and easy way to support our truly independent journalism
By registering, you will also enjoy limited access to Premium articles, exclusive newsletters, commenting, and virtual events with our leading journalists
Already have an account? sign in
Register for free to continue reading
Registration is a free and easy way to support our truly independent journalism
By registering, you will also enjoy limited access to Premium articles, exclusive newsletters, commenting, and virtual events with our leading journalists
Already have an account? sign in
Join our new commenting forum
Join thought-provoking conversations, follow other Independent readers and see their replies