Channing Tatum's Beyonce lip-sync crashed by Beyonce herself
No-one expects the surprise Beyonce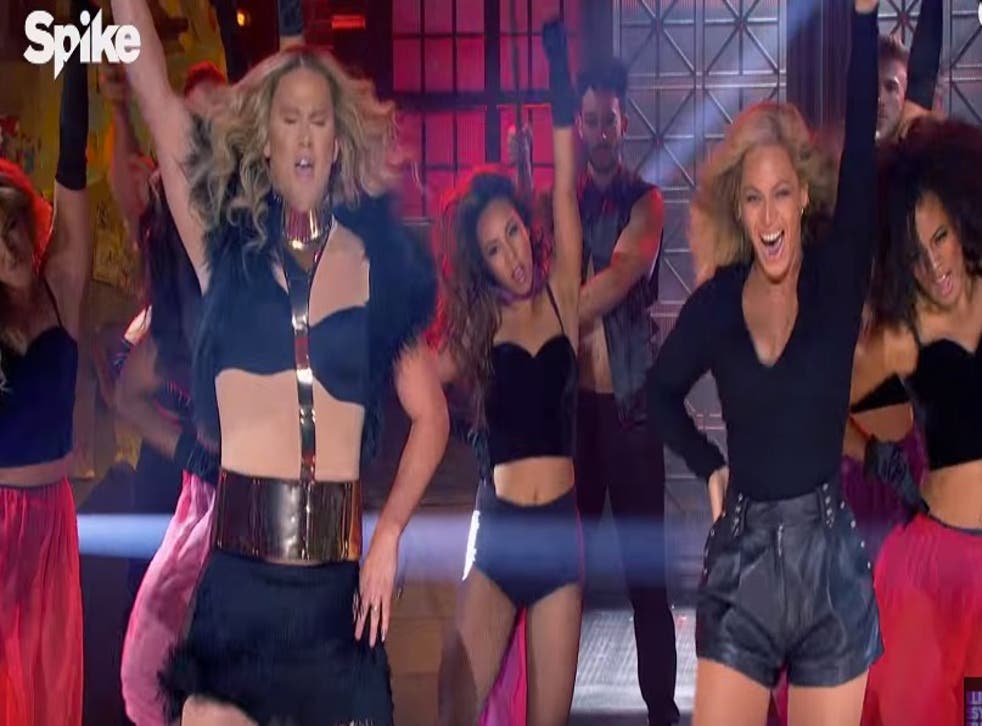 Jenna Dewan-Tatum thought she had her husband Channing beat in the latest episode of Lip Sync Battle with a spirited rendition of Ginuwine's 'Pony', but nothing could top what the Magic Mike actor had in store next.
If seeing Tatum dressed as Bey and hip-shaking to 'Run the World (Girls)' wasn't enough, Beyonce herself stormed the stage during the latter half of the performance and proceeded to dance and lip-sync alongside Channing.
Jenna, the judges and the crowd couldn't handle it.
Never one to take himself too seriously, Tatum also performed Frozen's 'Let It Go' dressed as Elsa.
Lip Sync Battle has proven a huge hit for Spike TV, having started with Jimmy Fallon, who at one point invited on Tom Cruise to lip-sync to The Weeknd.
Join our new commenting forum
Join thought-provoking conversations, follow other Independent readers and see their replies