Jon Bon Jovi joins open-window singalong of Livin' on a Prayer during coronavirus isolation
Bon Jovi keyboardist David Bryan has tested positive for Covid-19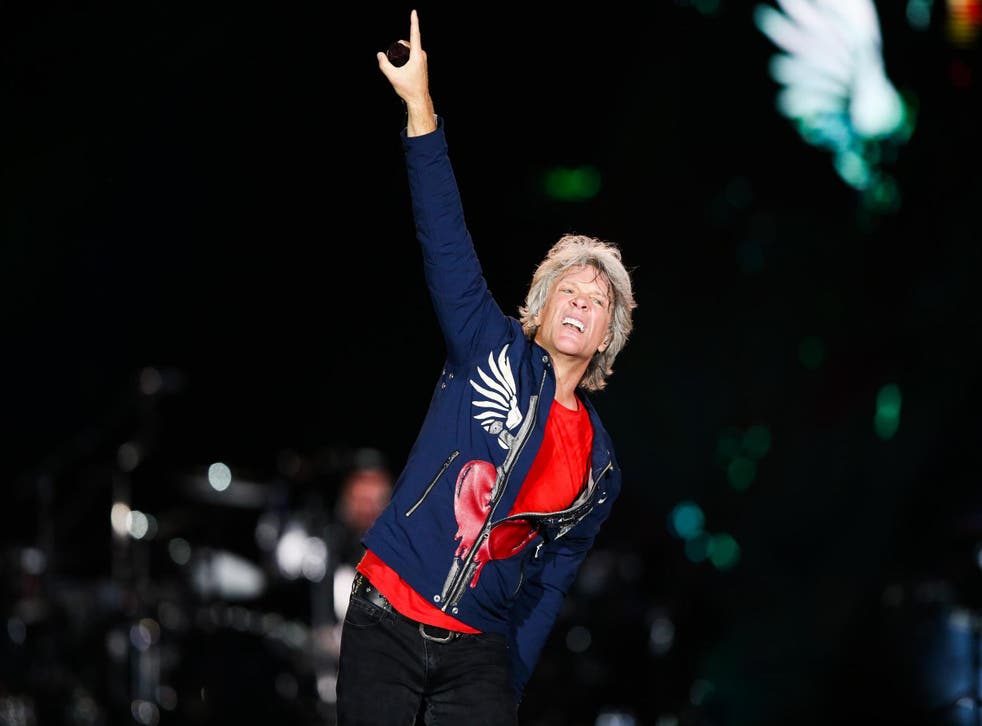 Jon Bon Jovi joined an open-window singalong of "Livin' on a Prayer" organised by Chicago residents in isolation due to the coronavirus.
Those living in the city made plans on social media to start singing together at 7pm on 21 March.
Their song of choice was the 1986 hit "Living' on a Prayer".
Participants shared videos of themselves belting out the tune from their yards or from their open windows – joining in the event while respecting the rules of social distancing.
Jon Bon Jovi told people in an Instagram video that he would take part in the singalong.
"Hey Chicago! I heard that you guys were about to open up your windows and scream and shout to 'Livin' on a Prayer,'" he said.
"I wanted you to know that I'm warming up and getting ready to sing along with you."
"In these trying times, I am with you with all my heart and my soul," he added.
A stay-at-home order went into effect in Illinois over the weekend to limit the spread of coronavirus.
David Bryan, Bon Jovi's keyboardist, announced over the weekend that he has tested positive for Covid-19 and is now in quarantine.
Join our new commenting forum
Join thought-provoking conversations, follow other Independent readers and see their replies