Chris Brown given a thousand hours community service
The R&B singer violated probation for assaulting Rihanna after being accused of falsifying records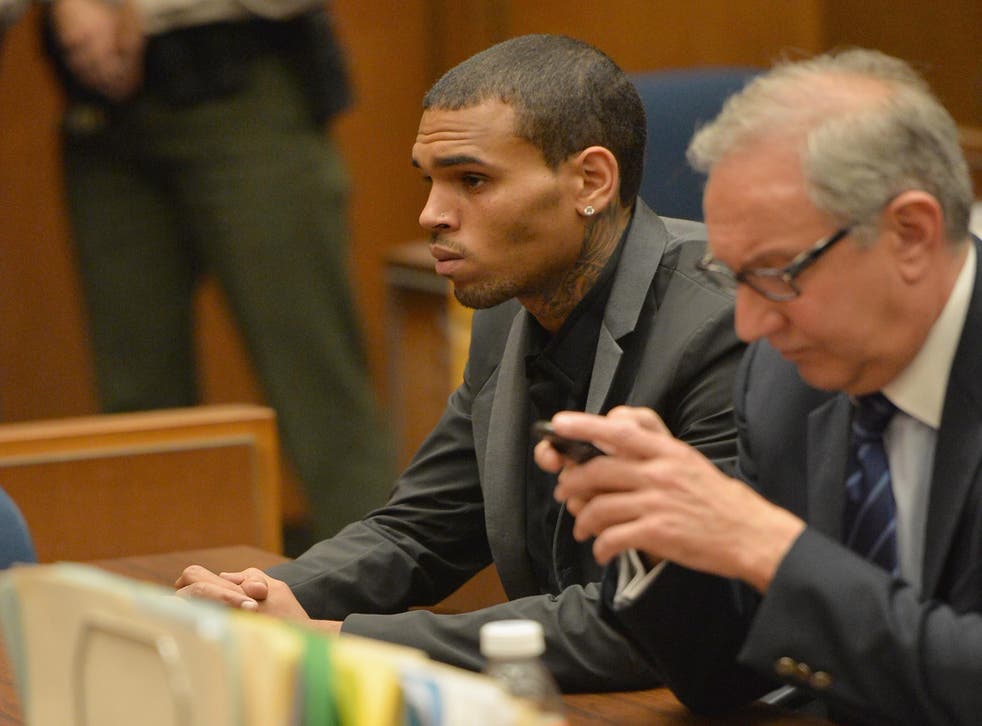 The US singer has had his probation reinstated after he agreed to complete 1,000 hours of community service, stemming from his 2009 sentence for assaulting singer Rihanna, his former girlfriend.
The Grammy award-winner's probation had been revoked last month after he was charged in a May hit-and-run traffic accident. The charges in the hit-and-run case have since been dismissed.
In 2009 Brown was given a five-year probationary sentence, 180 days of community service and domestic violence counselling for assaulting Rihanna.
Brown, 24, didn't speak during Friday's hearing in Los Angeles, other than to agree to the deal worked out in the judge's chambers while he waited in the courtroom. He has been offered a choice between removing graffiti, cleaning up highways, clearing rubbish from beaches or general maintenance work.
The singer was accused by the Los Angeles County Attorney's office in February of cutting corners while carrying out his first period of community labour in Virginia, his home state.
Prosecutors alleged that Brown was not where he was told to be in order to carry out community service but was instead performing or traveling, once on a private jet bound for Cancun, Mexico. They also argued that "Turn Up the Music" singer's case should be transferred to Los Angeles,accusing authorities in Virginia of not correctly managing his work programme.
Brown has been given a year to perform the community service and is scheduled to appear in court on 20 November for a progress report. His probation will come to an end in August 2014.
Join our new commenting forum
Join thought-provoking conversations, follow other Independent readers and see their replies