Czech 'em out: Popstrels from the east are coming over here, filling our festival slots
Bands like 5Angels have a growing army of fans known as 'cherubs'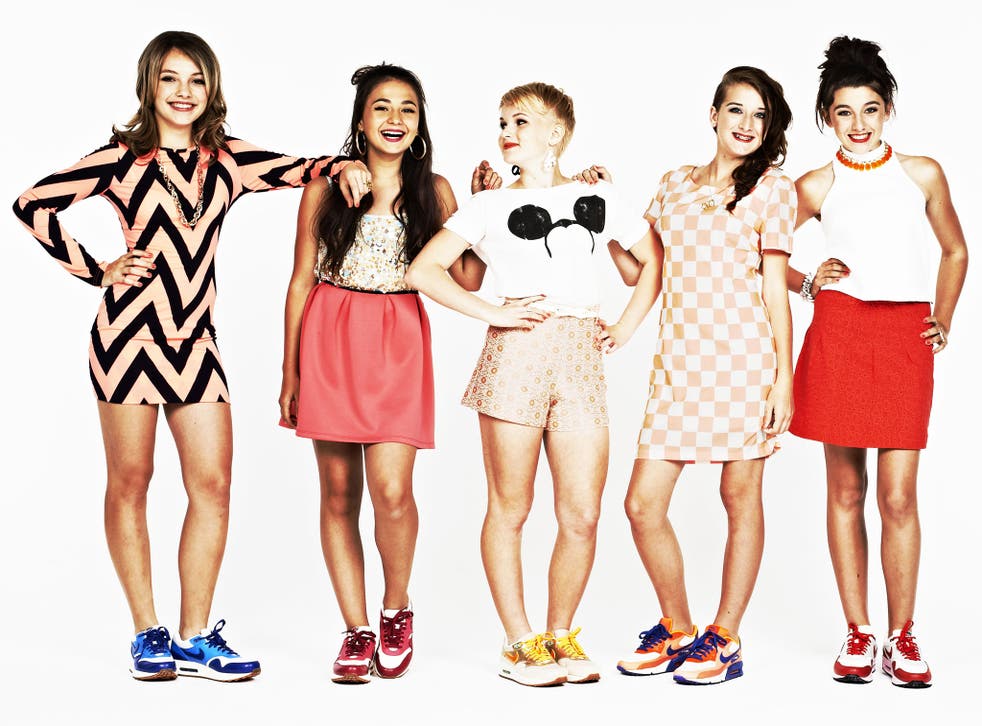 Watch out, One Direction. British pop stars are set to be displaced from the charts by a wave of east European singers, prepared to work harder and do the job more cheaply than homegrown talent. The influx of migrants from the east, which has transformed the manual labour market, is now making its mark on the entertainment industry.
The invasion is being spearheaded by 5Angels, a five-piece girl group who are a phenomenon in their native Czech Republic. Aged between 13 and 15, the group – Veronika, Angee, Vendy, Tereza and Nikki – have honed their song and dance routines over five years.
After signing with CAA, the international live music agency behind One Direction, the group are to unveil their single "World Domination" at the Sundown festival in Norfolk this month, sharing a bill with Jessie J and JLS. Their debut UK release has been crafted by Denis Ingoldsby, a producer who has worked with Girls Aloud and Eternal. A video shot in England, which has had thousands of YouTube views, features the girls, who were schooled in gymnastics and competitive dance, performing a Gangnam Style-routine. Their growing army of fans are called "cherubs".
Ingoldsby believes that the economics of pop success is shifting towards east Europe, where the talent is hungrier. "Their work ethic is beyond what you get here," he said. "There are fewer trade union issues, so logistically it's easier to get clearances. The groups are cheaper to take on the road." The Romanian singer Alexandra Stan broke into the UK charts with her song "Mr Saxobeat" and eastern European acts are even beginning to displace British performers on Simon Cowell's shows. Attraction, a Hungarian dance troupe, made it to the finals of Britain's Got Talent this year.
"They start younger over there," said Ingoldsby, who previously produced hits for t.A.T.u, the Russian schoolgirl duo who sold 15 million records. "The kids in eastern Europe aren't wealthy so they are prepared to work much harder. Half of them have never seen an iPad. The 5Angels girls have been performing since they were six years old. Now they have their own shampoo range."
There are concerns that young east European acts are vulnerable to exploitation. Stan, 24, has filed a domestic violence complaint against her manager-boyfriend. The singer was hospitalised with multiple bruises in June and claims she was beaten by Marcel Prodan when she asked him for her earnings. Transylvanian twins The Cheeky Girls faced bankruptcy when their label went bust.
The 5Angels will have chaperones and tutors when they tour Britain. The father of band member Nikki assembled the group and is their manager.
Ingoldsby said: "There's a real gap in the market for a girl group aged 13-15 who are all about fun and have great energy but aren't presented in a sexual way. They can be role models for young girls. They've got good voices and they are very polite. They all speak English but also, between them, Russian, German and Spanish as well as Czech."
Join our new commenting forum
Join thought-provoking conversations, follow other Independent readers and see their replies