Dave Grohl covered Motörhead's 'Ace of Spades' with members of Metallica, Slayer and Pantera to honour Lemmy
The supergroup played the song at Dimebash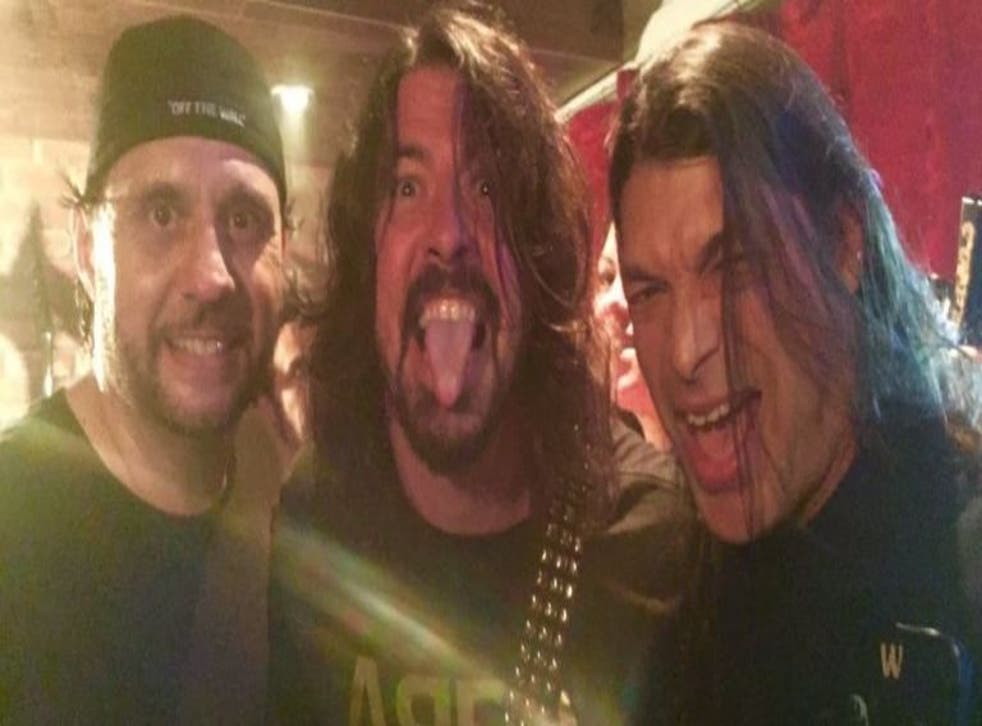 At this year's annual Dimebash - a tribute show to the late Pantera guitarist Dimebag Darrell - something special happened.
The god's of heavy metal created a superband, composed of Pantera singer Phil Anselmo, Nirvana and Foo Fighter's legend Dave Grohl, Metallica bassist Robert Trujillo, and Slayer drummer Dave Lombardo.
The four members, from some of the biggest bands in the world, played a roaring version of Motörhead's 'Ace of Spades' to remember the band's fallen singer, Lemmy.
Listen to the rock and rolls supergroup's cover version below but be warned, it is heavy.
Lemmy died on the on the 28 December 2015, just two days after being diagnosed with prostate cancer.
To remember the singer, Grohl got an ace of spades tattoo on his arm. The Foo's frontman also gave a speech at the late singer's funeral.
Since his death, Lemmy fans have attempted to get one of four new elements being added to the periodic table named after the rock and roll singer. They hoped it would be called 'Lemmium'.
Join our new commenting forum
Join thought-provoking conversations, follow other Independent readers and see their replies