Dave Grohl reveals David Bowie turned down Foo Fighters as well as Coldplay
Grohl wanted David Bowie to sing vocals on a song he had written for a new movie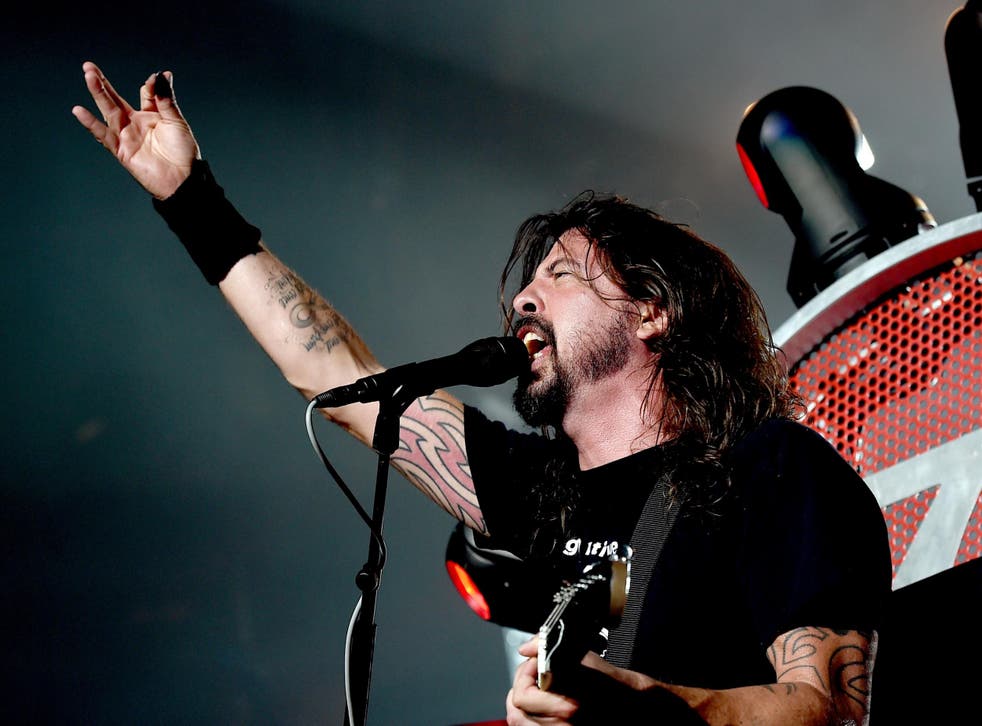 Coldplay weren't the only ones to get the cold shoulder from the Thin White Duke. Dave Grohl has revealed that David Bowie also turned down an invitation from Foo Fighters to collaborate on some music for a film.
A new video shot by Playboy sees Grohl join fellow Foo Fighter Pat Smear for a tour of Bowie's favourite LA haunts after the surviving members of Nirvana performed their cover of "The Man Who Sold the World" as a tribute at a pre-Grammys gala.
Smear reminisces about stalking Bowie around town and even once picking up a cigarette he had been smoking, but Grohl went one step further and tried to work with him.
"About two years ago I got approached by this movie to do a song for the movie so I thought, 'Maybe I'll have someone else sing. I'll do the music and then have another vocalist'," Grohl says in the clip.
"Then I thought, 'Maybe I"ll ask and see if David would want to do it'. So the next day I get an email and it says, 'David, I watched the movie and I got to be honest, it's not my thing'. He said, 'I'm not made for these times'."
David Bowie: Life in pictures

Show all 30
Grohl replied, thanking Bowie for taking the time to consider his offer, only for Bowie to respond again, writing: "Alright, now that's settled then, f**k off".
Join our new commenting forum
Join thought-provoking conversations, follow other Independent readers and see their replies