David Bowie is back - but where has he been?
From Frank Sinatra to the Godfather of Gloom Leonard Cohen, singers who came in from the cold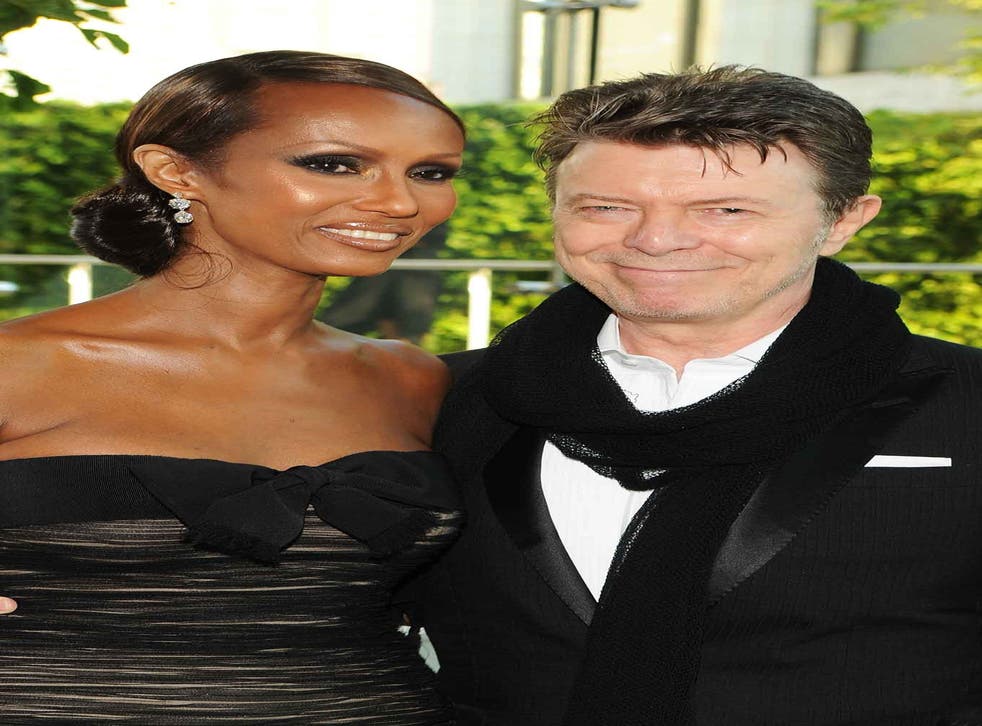 When the email arrived, announcing the surprise return of the master of musical reinvention, it was titled, appropriately "where is David Bowie?"
Ten years after his last release – a decade marked by speculation that the star had variously retired or become a recluse – David Bowie was back, with a melancholy new song and a haunting video which was immediately hailed as a masterpiece by fans who doubted this day would ever come.
With none of the hype which normally accompanies the return of a "rock legend", the new song, titled "Where Are We Now?" slipped on to iTunes overnight and was immediately made available to download, on Bowie's 66th birthday.
Within hours of release "Where Are We Now?" had shot  to the top of the UK iTunes chart.
An album, The Next Day, his 30th studio recording, will follow in March, a complete track-listing issued alongside the news confirming its existence.
Feverish speculation followed that Bowie would return to the live stage, possibly headlining this Summer's Glastonbury festival. "Getting David Bowie to tour is the holy grail of promoters," said John Giddings, who promotes the singer's UK shows.
This sudden burst of Bowie activity came as a welcome surprise, even to the star's own representatives. Little has been seen of the Brixton-born singer since he suffered chest pains during a 2004 concert in Germany, diagnosed as an acute blocked artery, requiring an emergency angioplasty.
The rest of the tour, accompanying the well-received Reality album, was cancelled and Bowie, chastened by this brush with mortality, retreated to his luxury penthouse apartment in Soho, downtown Manhattan, with his supermodel wife Iman and their daughter Alexandria.
Beyond the occasional guest appearance, there was no sign that Bowie was interested in rejoining the musical fray, a worrying sign for an artist famed for absorbing the latest sounds and styles into his work.
Always a reluctant flyer, he is not believed to have visited Britain for six years. Bowie turned down the opportunity to appear at the Olympics Opening Ceremony last year despite a personal plea by director Danny Boyle.
Enjoy unlimited access to 70 million ad-free songs and podcasts with Amazon Music Sign up now for a 30-day free trial
Sign up
Reports that Bowie spent his days holed up watching imported DVDs of BBC dramas including Life On Mars, the time-travel cop show inspired by his hit song, helped fuel theories that the former flamboyant idol had become a reclusive, Howard Hughes of rock n' roll.
A recent snatched picture of Bowie buying his lunch in Soho, wearing a flat cap and a hoodie but finally looking his age, suggested nothing quite as dramatic.
According to Iman, the couple love "going to the park and sitting in cafes. We're just ordinary people. Our life is domestic." Bowie helps Alexandria with her homework and fills his days painting, drawing and reading. He has been spotted in local book stores and art galleries.
Yet Bowie, who once sold asset-backed securities against his future album royalties, remained acutely aware that his cultural value was rising, throughout this period of "retirement". He secretly began work on a new album with long-term collaborator Tony Visconti.
Bowie gave unprecedented access to his archive of Ziggy Stardust-era costumes for a major retrospective at the V&A showcasing his influence on fashion and art. Bowie's new album will be released to coincide with the launch of the exhibition in March and his appearance at the opening night, should he be coaxed back to London, would be a major coup for the organisers.
Bowie takes a keen interest in the re-release programme of his famed back catalogue and has observed the £20m which the Rolling Stones earned for a handful of concerts last year. In an era of over-exposed festival headliners, Bowie can name his fee whenever he chooses to return to the stage.
The enthusiastic response to his under-stated comeback, which returned an air of mystery and anticipation to an industry dominated by production-line pop and reality television stars, confirmed Bowie as music's last true enigma.
One approving Tweeter said: "The Bowie single is not just a beautiful record, it reminds me of how exciting the release of singles used to be."
A spokesman for Bowie said: "In recent years radio silence has been broken only by endless speculation, rumour and wishful thinking. David is the kind of artist who writes and performs what he wants when he wants…when he has something to say as opposed to something to sell. Today he definitely has something to say."
An associate said: "We tried everything to spark Bowie's interest in returning to music but he just he seemed happy in semi-retirement. Yet we always knew one day, out of the blue, he would just send an email and say 'here's a new album'."
To the relief of an army of believers who have followed Major Tom's progress through Ziggy Stardust to the Thin White Duke and even the Tin Machine years, that day has finally come.
Singers who came in from the cold
Frank Sinatra
When the Bobby Sox audience moved on Sinatra's career went into swift decline. Re-emerged in the mid-50s with a new, sophisticated "swinging" style on In The Wee Small Hours. Now every out-of-ideas rocker makes a "swing" album.
Elvis Presley
They said "the King" was all washed up, starring in naff movies while the Beatles stole his crown. The 1968 "Comeback Special" TV show re-invented Elvis, 33, as a leather-clad rocker who had lost none of his sex appeal.
Marvin Gaye
After the 1973 triumph of "What's Going On", Gaye became a troubled European tax exile, playing darts with locals an Ostend pub. His stunning return in 1982 with "Sexual Healing" is now the subject of a film starring Lenny Kravitz.
Kate Bush
Twelve years of silence ended when Bush emerged from a life of domestic bliss with Aerial, an ambitious double album mixing pop, classical and folk themes. Energised by the positive response, it took Bush just six years to produce its successor.
Morrissey
Languishing without a record deal for six years after a series of critical failures Morrissey's 2004 "You Are The Quarry" album marked a surprise return to form, spawning four top ten singles and elevating the ex-Smiths singer to festival headliner status.
Leonard Cohen
Retreated to a Buddhist monastery in 1994 with little intention of performing again but embezzlement of his pension funds forced Godfather of Gloom out on tour and now is playing his finest shows, aged 78.
Join our new commenting forum
Join thought-provoking conversations, follow other Independent readers and see their replies