'I live 90% of my life in my head': What David Bowie said when interviewed by the Independent
The charisma in real life, just as on stage, was tangible – he always seemed to be smiling, loving life, chuckling infectiously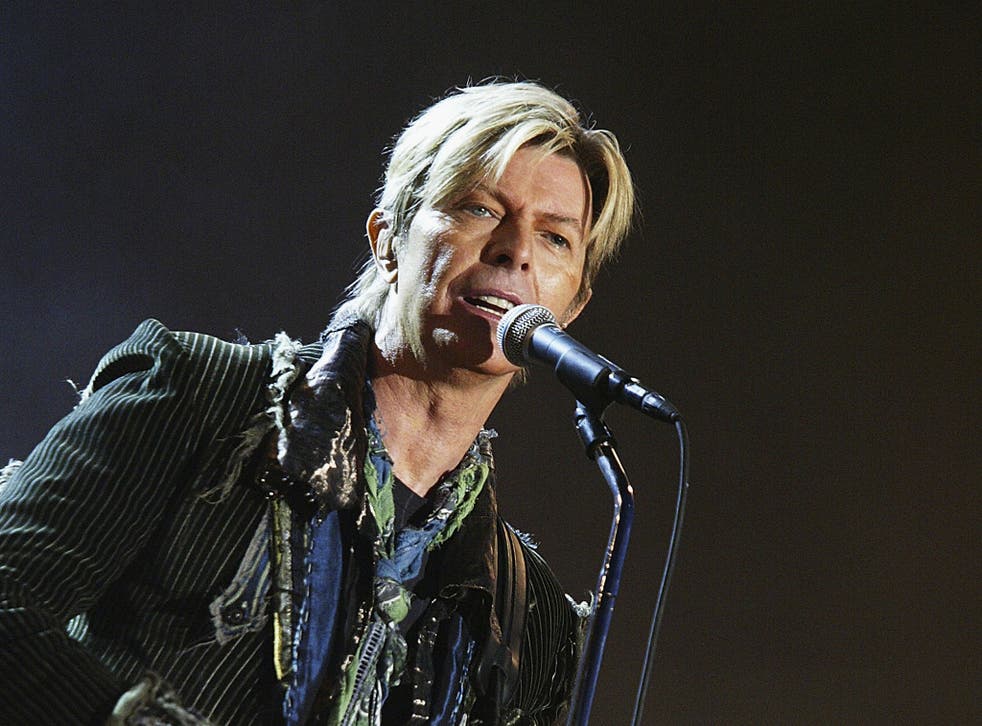 Never meet your heroes, they say. Sometimes they're wrong.
David Bowie was certainly a hero. I had and knew all the albums, and had seen all his tours from the Ziggy Stardust days onwards, including a never to be forgotten early Ziggy show at one of the great music venues, the now defunct Rainbow in London.
So when I finally met him in the mid-nineties, I was nervous that he might not live up to the image. I needn't have been. The charisma in real life, just as on stage, was tangible. I got to know David and as well as interviewing him for The Independent, wrote, at his request, the catalogue essay for a London exhibition of his paintings, and joined him for a dinner in the private room of a Soho restaurant.
What I remember most is his bonhomie. He literally always seemed to be smiling (I can't begin to imagine David Bowie with a frown on his face), loving life, chuckling infectiously. When a famous painter and his racy love life were mentioned, he retorted: "How very unusual for an artist" followed by that infectious chuckle.
As we talked a little more seriously, he confided: "I live 90 per cent of my life in my head." It's an easy thing to say, but in his case I believed it. It went some way to explaining the fantasy world and wild imagination which permeated his lyrics and lifestyle, and, of course, the personae such as Ziggy Stardust and Aladdin Sane that he inhabited on record and on stage.
David Bowie: Life in pictures

Show all 30
He told me that his next album at the time would be very experimental, mashing up words randomly. Will it have any tunes, I asked? "I doubt it," he replied with the trademark chuckle turning this time into a peal of laughter.
The next time I saw him was in Jeff Koons's studio in New York. David was hosting a reception for the great and the good of the international art world for the launch of William Boyd's book on American abstract expressionist artist Nat Tate. I was preparing an exclusive for The Independent revealing that Nat Tate never existed, and the book was a hoax, in which Bowie was participating. He read an extract from the book at the reception, I looked at him, and from the mischievous smile on his face and twinkle in his eye I knew that I was safe to proceed with my story.
Bowie exuded not just charisma but genuine charm and humanity. At the end of the year when I had most contact with him, I received to my surprise a Christmas card signed by him and Iman along with an album of his that had not been released in Britain. It was something to treasure. It was also an unexpectedly human gesture from an unexpectedly human superstar.
Join our new commenting forum
Join thought-provoking conversations, follow other Independent readers and see their replies