David Bowie returns with sedate video for new single 'Valentine's Day'
Legend takes a less controversial tone, after God-baiting video for 'The Next Day'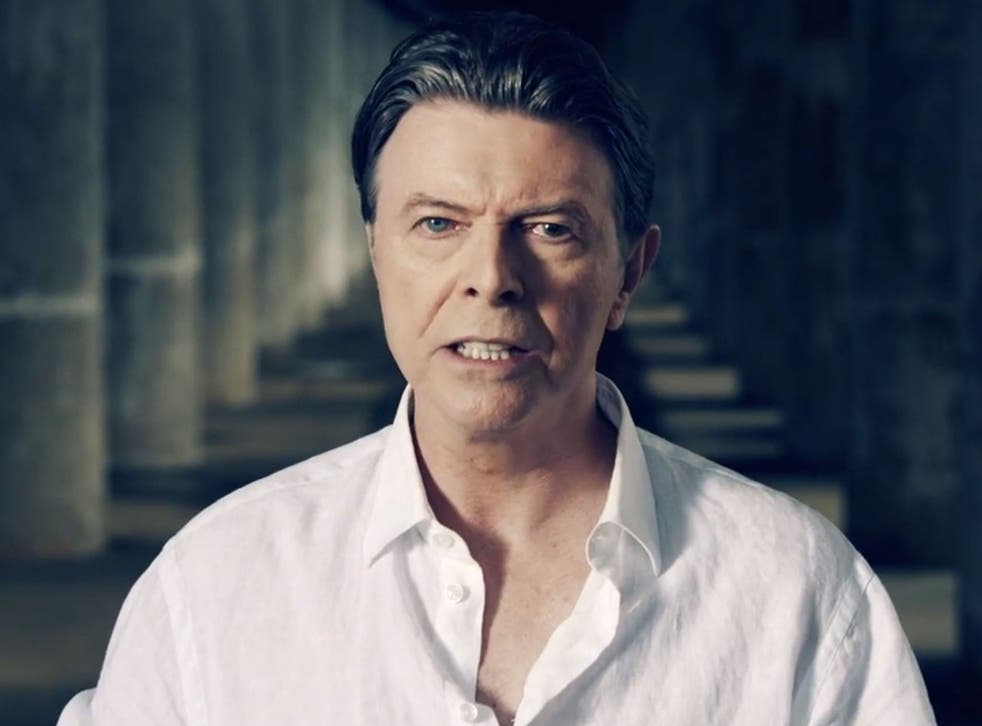 After striking a messianic pose in a colourful video starring Gary Oldman as a lecherous priest punching a beggar; eyeballs served on trays to a barful of clerics; and erotic dancers who spontaneously contract stigmata, David Bowie has returned with a more sedate video for his next single.
The last video, for"The Next Day", which also starred Marion Cotillard, courted controversy and was denounced as "juvenile" by former Archbishop of Canterbury Lord Carey.
But "Valentine's Day", set for release on August 19, sees the pop legend alone in some abandoned industrial premises, rasping the tune with a headless guitar.
The track is the fourth single from Bowie's critically-acclaimed album "The Next Day".
Join our new commenting forum
Join thought-provoking conversations, follow other Independent readers and see their replies