Did Chris Brown rip off a Japenese manga comic for his new artwork? It sure looks that way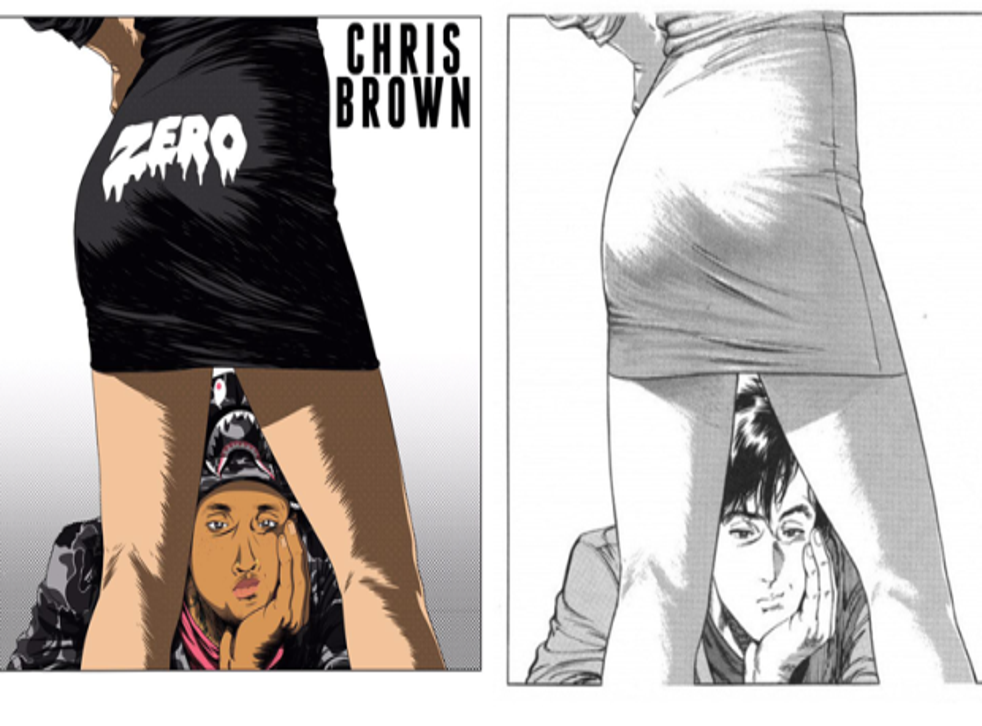 In a tweet that now has nearly 4.5k retweets, Gregoire Hellot pointed out that Chris Brown's cover for his new single 'Zero' looks uncannily like art from 80s manga City Hunter.
Brown steps in for womanising private detective Ryo Saeba in the image, which otherwise is almost exactly the same composition-wise, just squared off a little for standard artwork shape purposes.
There isn't so much as a credit or a shout out alongside Brown's cover art either, suggesting he misjudged the internet's ability to track down a 1985-1991 era manga.
Kotaku reached out to both Brown's management and City Hunter creator Tsukasa Hojo for comment, but have yet to hear back.
Not as much thought goes into many hip-hop artworks as you'd think, with Drake and Future recently just using a stock image of some diamonds.
Join our new commenting forum
Join thought-provoking conversations, follow other Independent readers and see their replies