Ed Sheeran reveals 'Perfect' remix ft. Beyonce
Song first appeared on singer-songwriter's record-breaking third album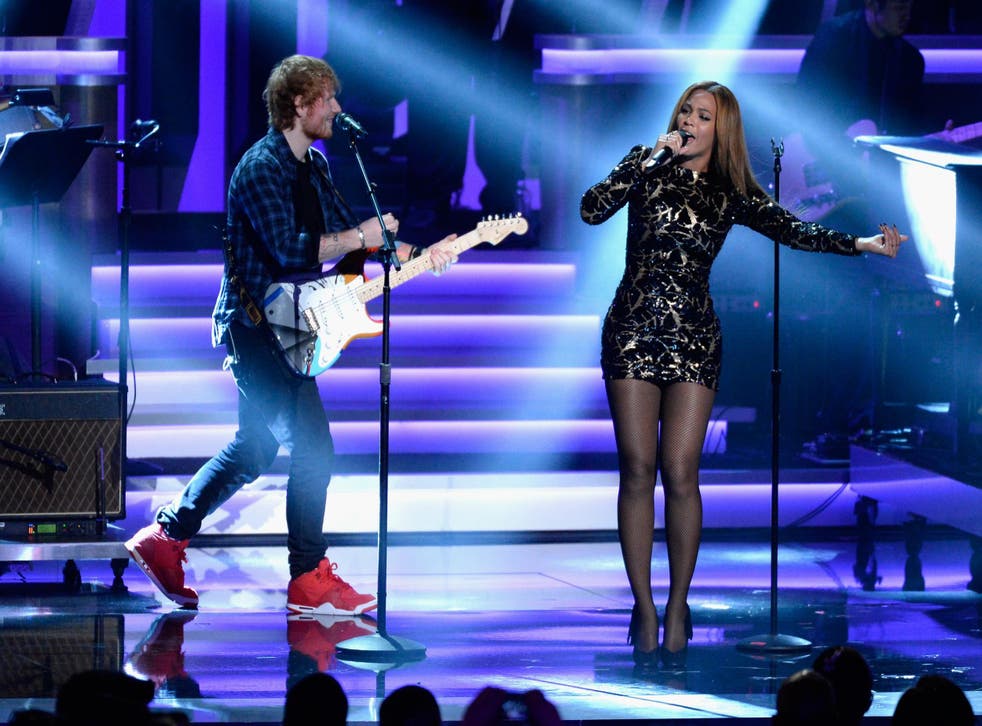 Ed Sheeran has unveiled a remix of his song "Perfect" featuring a guest appearance from Beyonce.
The song originally appears on his third, record-breaking album ÷, and the remix currently sits at No.1 on the Billboard Hot 100, with several analysts suggesting it could be a contender for the Christmas No.1.
Beyonce sings: "Well I found a man/Stronger than anyone I know/He shares my dreams."
"I hope that someday we'll share our home/I found a love/To carry more than just my secrets/To carry love/To carry children of our own."
As well as their individual verses, the pair's vocal work harmonizes towards the end of the song.
"Perfect" is Beyonce's third collaboration in the past few months, after she appeared on Eminem's track "Walk on Water" in November and a charity version of "Mi Gente" by J Balvin and Willy William in September.
Ed Sheeran is up for two Grammys at the 60th awards in January next year: for Best Pop Vocal Performance ("Shape of You") and Pop Vocal Album.
Join our new commenting forum
Join thought-provoking conversations, follow other Independent readers and see their replies