Ed Sheeran is fighting himself for No.1 spot in the charts with new song 'How Would You Feel (Paean)'
Meanwhile Rag 'n' Bone Man is set to achieve a second week at No.1 on the album charts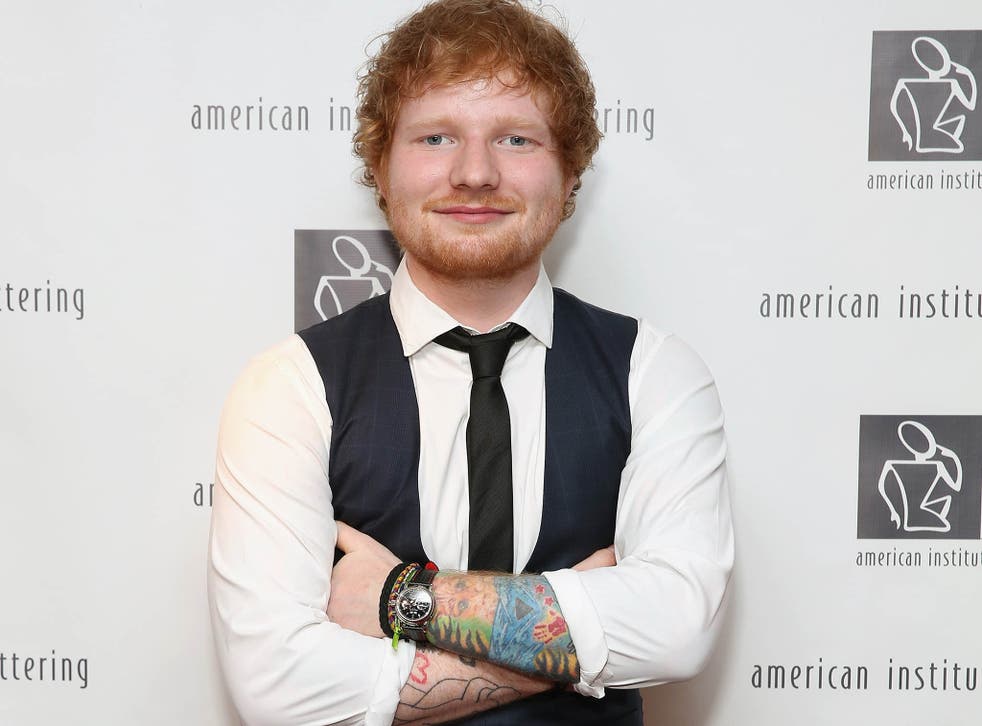 Ed Sheeran is competing with himself to take the No.1 spot in the UK singles chart this week.
His latest release 'How Would You Feel (Paean)' is currently sitting at No.2 and is set to overtake his current No.1 'Shape of You'.
'How Would You Feel' is the third song Sheeran has shared from his upcoming album ÷ [Divide]. 'Shape of You' and 'Castle on the Hill' were released simultaneously in January.
The new song is "not the next single", Sheeran wrote on Twitter, but is one of his favourites off the album.
The last artist to knock themselves off the No.1 spot was Justin Bieber with 'Love Yourself' (co-written by Sheeran), which replaced 'Sorry' in December 2015.
Meanwhile in the official UK album chart, Rag 'n' Bone Man's debut Human is set to take another week at the No.1 spot, after achieving the fastest-selling debut album by a male solo artist this decade upon its release last week.
The Brighton-born artist, born Rory Graham, shifted 117,000 copies of the record in its first week, outselling debuts by Ed Sheeran and Sam Smith.
On Wednesday night Graham will learn whether he has won the Brit Award for Best British Breakthrough, after being awarded the Brits Critic's Choice Award.
The Brits take place at the O2 Arena in London on 22 February.
Join our new commenting forum
Join thought-provoking conversations, follow other Independent readers and see their replies