Ed Sheeran responds to reports of tour tickets being sold by touts for up to £600
The singer released tickets to his tour through face value platform Twickets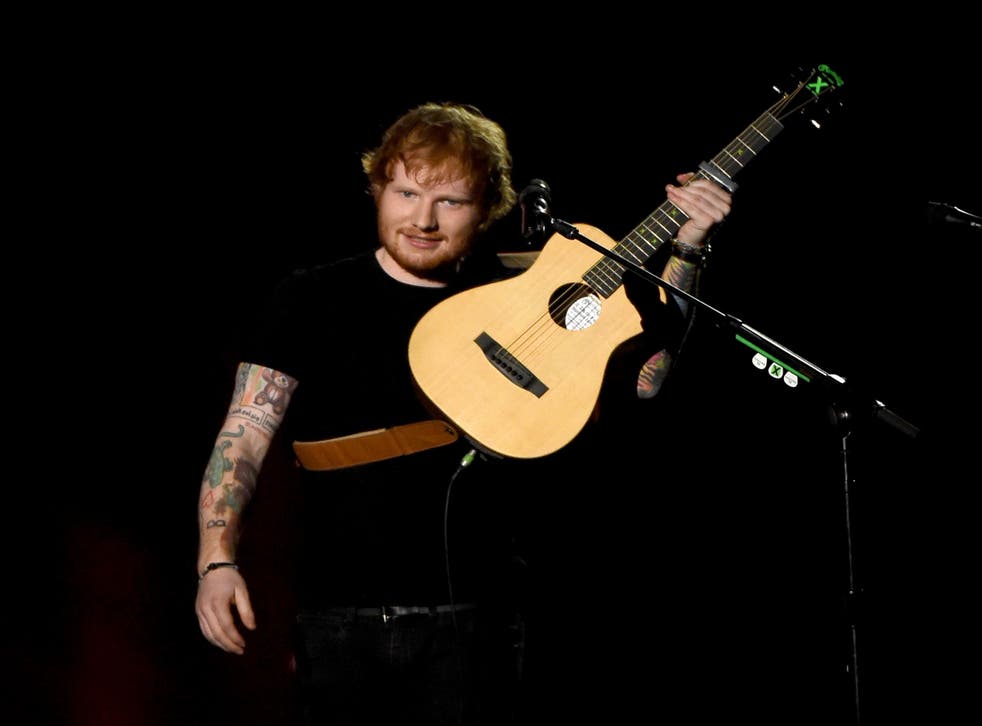 Ed Sheeran has expressed his concern about online touts who are selling tickets to his UK tour for inflated prices.
Sheeran teamed up with Twickets, a purveyor of face value tickets, for his concerts that are set to take place in April and May. Minutes after they went on sale, however, several listings appeared on secondary ticketing sites fit with the inflated prices.
The singer's representative made the following statement to the Press Association.
"We are vehemently opposed to the unethical practices that occur in the secondary market. We have written to each of our partners, be them promoters, venues or ticketing companies detailing the way in which we expect tickets to be sold: direct to fans. We have also partnered with a company called Twickets which is a site aimed at the ethical resale of tickets, which allows fans to swap tickets at face value or less; we are pushing them as the official resale partner and a safe place for fans to swap tickets.
"We are aware and deeply concerned about the websites in question and have urged all fans not to engage with them in order to avoid being ripped off with higher prices or, potentially, counterfeit tickets. Once again, we urge all fans to only purchase tickets through official vendors."
Fans expressed their anger on Twitter after failing to secure tickets to any of his 14 dates he'll be performing in the UK and Ireland.

Sheeran - whose hits include "Sing" and "Thinking Out Loud" - will kick off his on 12 April.
Join our new commenting forum
Join thought-provoking conversations, follow other Independent readers and see their replies