Eminem and Kanye found to use wider vocabulary than Bob Dylan in new song study
Rappers top report showing which artists use the most different words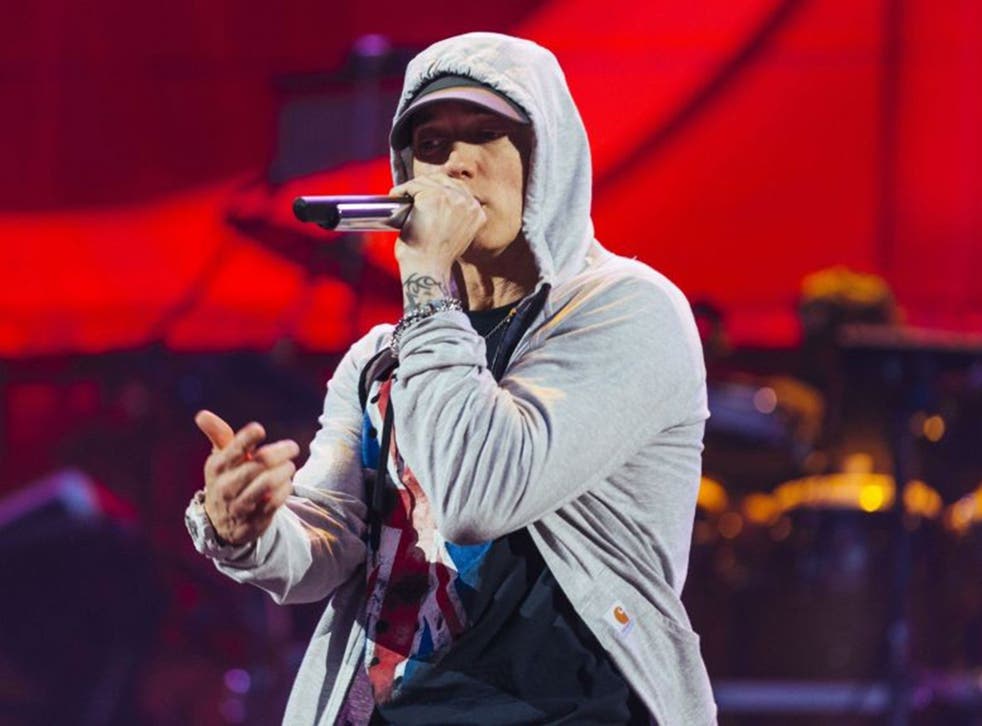 Bob Dylan may be revered as a poet for his songwriting ability, but Eminem and Kanye West have both been found to use a wider vocabulary than the folk legend.
Song analysts Musixmatch studied the 99 best-selling artists from 25 genres to see how many different words were used in each musician's 100 most lyrically dense tracks.
Rapper Eminem was found to have used a massive 8,818 words while Jay-Z and 2Pac crammed in 6,899 and 6,596 respectively.
Self-confessed "greatest living rock star on the planet" Kanye was fourth with 5,069 words, while Dylan trundled into fifth to break up the rap reign with 4,883 words and be credited with using a new word most frequently at one every nine words on average.
The Black Eyed Peas popped up next with 4,539 words while Celine Dion came tenth with 3,954 words.
Prince, Beyonce, Pink Floyd, Taylor Swift, Robbie Williams and Mariah Carey all feature in the top 40, with The Beatles, Spice Girls and Bruno Mars further down the list.
Bruce Springsteen, Chicago, Def Leppard, Journey, The Beach Boys and The Doors did not grant Musixmatch permission to use their lyrics so could not be included in the report.
Musixmatch insists that the analysis "should not be interpreted as saying that one musician is better than the other" but merely as another insight into their work.
"It gives us a peek into the minds of different songwriters, some tear your heart with just a few words while others paint an intricate picture with a thousand words," the company's statement read.
Join our new commenting forum
Join thought-provoking conversations, follow other Independent readers and see their replies