Eminem, Drake and Jay Z among Spotify's most-streamed artists of 2013
Macklemore & Ryan Lewis were the app's most popular artists of 2013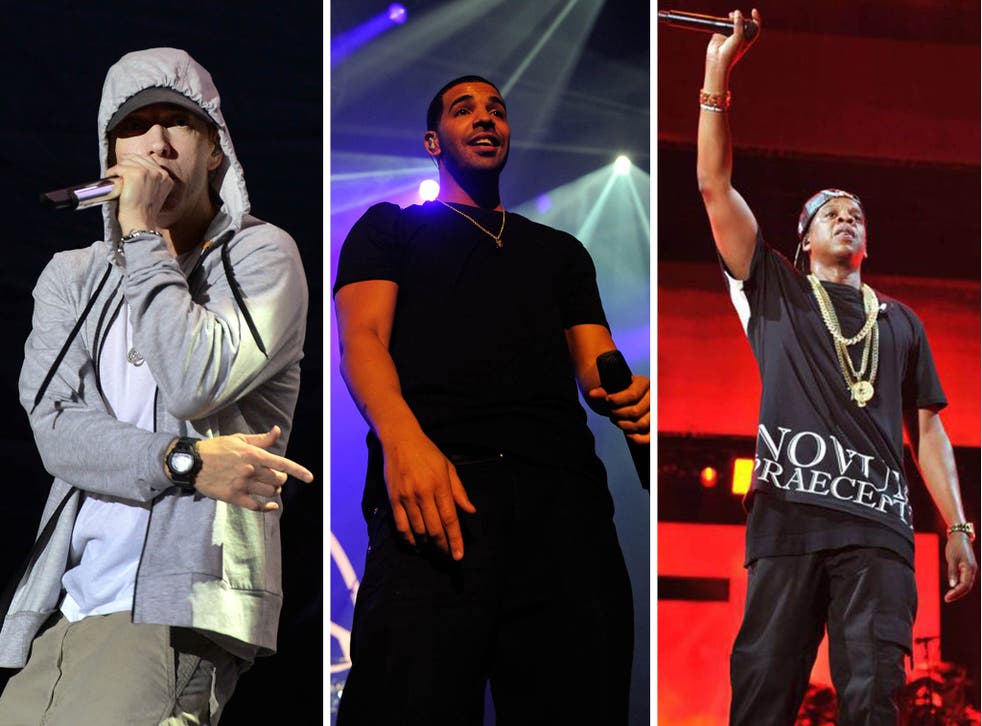 Macklemore & Ryan Lewis have been named the most-streamed performers on Spotify in 2013, along with popular acts Eminem, Jay Z and Drake.
Bastille and Arctic Monkeys were among the most popular British artists on the music streaming service in 2013, while controversial summer hit "Blurred Lines" was one of the year's most-streamed tracks.
The most popular album on Spotify this year was The Heist by Macklemere & Ryan Lewis, while their single "Can't Hold Us" was named the most-streamed track.
Folk rock band The Lumineers proved a less likely hit on the online streaming service in 2013.
Their self-titled debut album was named as one of the most-listened to of the year, while their hit single "Ho Hey" was one of the most-selected songs.
Notable exclusions included Miley Cyrus and Kanye West, who failed to enter the top ten tracks or albums list.
In the UK alone, Bastille and Arctic Monkeys were the most-streamed artists, with Calvin Harris' 18 months topping the albums chart and Bastille's "Pompeii" heading up the most-streamed tracks list.
Overall, Spotify's 24 million worldwide users streamed 4.5 billion hours of music in 2013.
Most-streamed artists of 2013
Macklemore & Ryan Lewis
Avicii
Daft Punk
Eminem
Imagine Dragons
Jay Z
Bruno Mars
Rihanna
Calvin Harris
Drake
Most-streamed albums of 2013
The Heist – Macklemore & Ryan Lewis
18 Months – Calvin Harris
Night Visions – Imagine Dragons
The Truth About Love – P!nk
Unorthodox Jukebox – Bruno Mars
The Lumineers – The Lumineers
Random Access Memories – Daft Punk
All The Little Lights – Passenger
Take Me Home: Yearbook Edition – One Direction
Born To Die – Lana Del Rey
Most-streamed tracks of 2013
"Can't Hold Us" – Macklemore & Ryan Lewis
"Wake Me Up" – Avicii
"Thrift Shop" – Macklemore & Ryan Lewis
"Get Lucky" – Daft Punk
"Radioactive" – Imagine Dragons
"Let Her Go" – Passenger
"Blurred Lines" – Robin Thicke
"Just Give Me A Reason" – P!nk
"Ho Hey" – The Lumineers
"I Need Your Love" – Calvin Harris
Join our new commenting forum
Join thought-provoking conversations, follow other Independent readers and see their replies