Find out which artists you helped discover with Spotify's 'Found Them First'
Spotify can plough your listening history to find out who you helped launch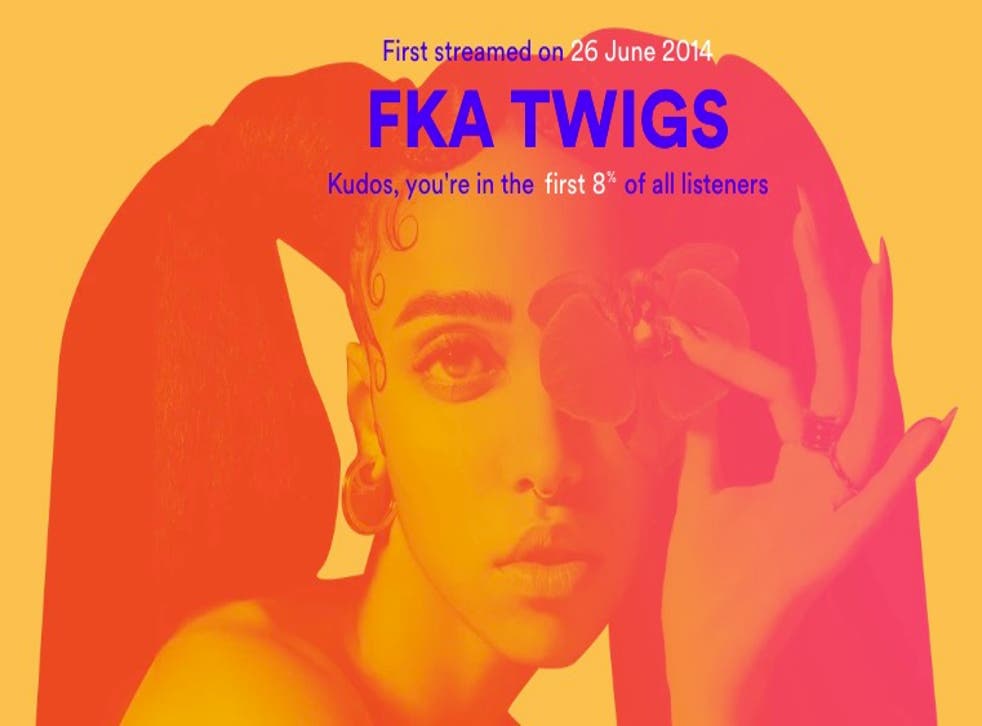 Emerging musicians make about enough money for one and a half Pot Noodles through streaming services, but you can take some solace in the fact that by adding to their listens you are at least helping them get noticed and push through into the mainstream.
Spotify today launched a sleek little site that allows you to quantify your A&R skills, showing you which artists you were listening to before no-one else.
Log in to Found Them First and it will crunch your data to show you the artists for whom you were, for instance, among the first 8% of listeners of.
The mini site also plays a snippet of the artists you 'discovered', and compiles a playlist of them so you can brag to your friends.
"We love creating fresh ways for people to interact with music. This experience is an ode to the fans who truly love discovering new artists," said Jackie Jantos, VP of Creative and Brand Strategy, Spotify.
"Users are rewarded for listening early on, and earn some bragging rights. Of course, if you haven't discovered any new artists early on, and want to, Spotify can help you with that!"
For more beautiful data, consider this tool that finds out what film everyone was watching the day you were born.
Join our new commenting forum
Join thought-provoking conversations, follow other Independent readers and see their replies