Folk musicians celebrate 800 years of British democracy with songs inspired by landmark legislation
Musicians commissioned by The English Folk Dance and Song Society have contributed to the Sweet Liberties project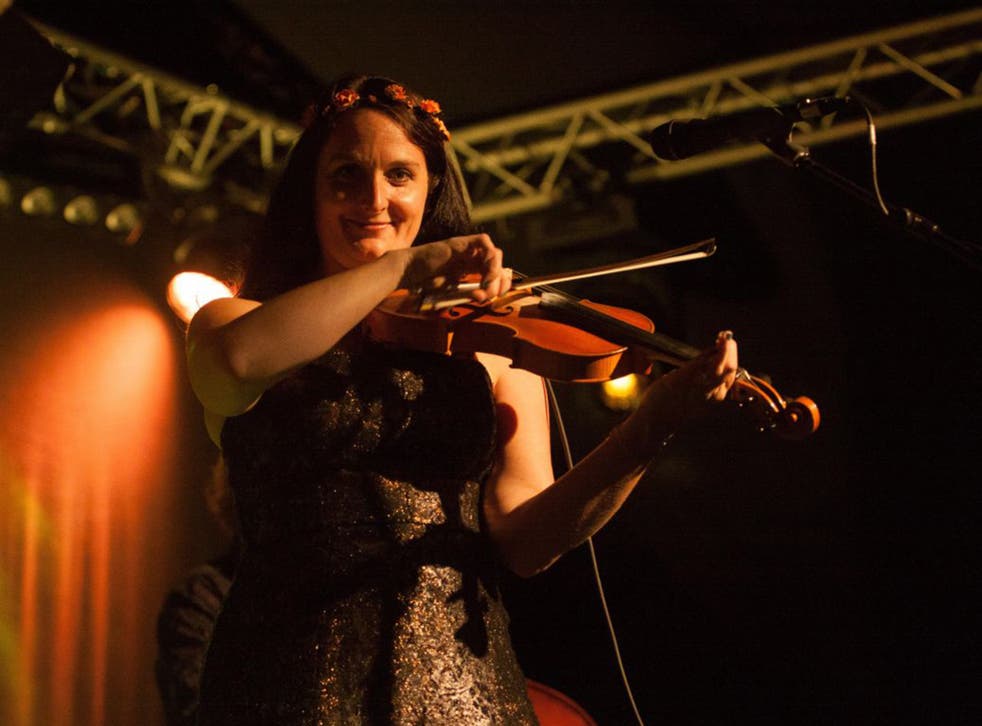 A group of folk musicians is celebrating 800 years of British democracy with songs inspired by an unusual source: legislation including the 1601 Poor Law, the 1829 Catholic Emancipation Act and the Sexual Offences Act of 1967.
Musicians commissioned by The English Folk Dance and Song Society including BBC Folk Singer of the Year Nancy Kerr have worked on the project called Sweet Liberties – which also references Tolpuddle Martyrs and the Levellers – for 10 months. It launched today in the Palace of Westminster.
Singer-songwriter Maz O'Connor has written songs inspired by the 1965 Race Relations Act, "The Harbour" and "Broad Waters" as well as "Rich Man's Hill" about the Poor Law. "It's all so relevant," she said. "You may think 1601 is such a long time ago, and it's inspiring the legislation is that old; I found it easy to find parallels with today."
The launch, which showcased four songs, took place in the State Rooms of Speaker's House to an audience that included MPs, Lords and arts grandees.
"We live in a democratic nation, we should be able to sing whatever we like to the Speaker and he may not like it but he's going to hear it," Ms O'Connor said ahead of the performance. "It's an exercise in democracy. Songs don't change the world but it's worth a try."
Katy Spicer, chief executive of the society, said: "There could be songs they don't want to hear. Folk songs have a long history of reflecting the current climate. We don't know quite what we're letting ourselves in for."
Ms Kerr wrote "Kingdom" inspired by Magna Carta and covering topics of land ownership and conservation, while "Lila" considers the Suffragettes and the role of women in the abolition of slavery.
"They're not just writing about the acts and political movements as they were then," Ms Spicer said. "Some will relate them to the present day. They may be singing about something that happened in the 19th century but it is relevant. The Poor Law was the start of the Welfare State, and we're seeing that under attack."
Ms Spicer said the society had been approached by the Parliamentary anniversaries team about the project and they found four singer-songwriters and two instrumentalists to accept the challenge.
The musicians, who also comprise Martyn Joseph, Sam Carter, Patsy Reid and Nick Cooke, researched their songs by visiting Parliamentary archives and the society's folk arts archive.
"We left them to their own devices to look into the different moments in political history and democratic history and see what resonated with them," Ms Spicer said.
This weekend the musicians go to a cottage in Cambridgeshire to pull a 90-minute set together to tour from the more than 20 songs they have been working on individually.
Join our new commenting forum
Join thought-provoking conversations, follow other Independent readers and see their replies