Ghostface Killah responds to Martin Shkreli's 'diss video': 'You a fake a** super-villain'
'Money  don't  make you a man'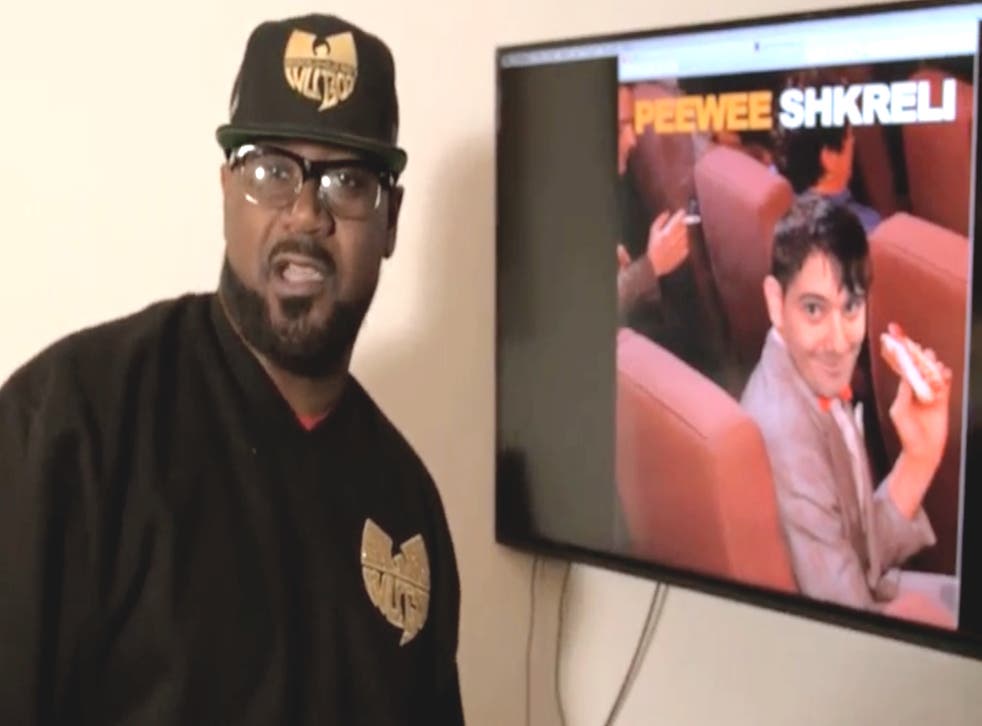 A while back, the almighty Wu-Tang Clan sold their one-of-a-kind album Once Upon A Time In Shaolin for $2 million. At the time, if you had said the name Martin Shkreli, most of the world would have no idea who you were talking about.
But then, late last year, Shkreli hiked up the price of some life-saving AIDs medication, quickly becoming 'the most hated man on the internet'.
Months later, Wu-Tang member Ghostface Killer called him a 'sh*thead', to which Shkreli responded with a 'diss video' in which he threatens to wipe all of Ghostface's rhymes off of Once Upon A Time.
Not one to back down, the rapper has responded with a video of his own, calling the beef 'Ghost vs. Peter Pan' and referring to Shkreli as a nobody.
He also pokes fun at the three hooded men standing behind the CEO in the video, referring to them as Snap, Crackle and Pop, like the Rice Krispies mascots. Watch below.
"You a fake a** super-villain," he says, before saying Shkreli has a 12-year-olds body. "You're a fraud man… Money don't make you a man."
At one point three women enter the room who start laying into Shkreli; one of them talks into to the camera, crying, asking for the price of the medication to be dropped.
Shkreli recently appeared in court but refused to answer any questions, even when asked what he would say to the people relying on AIDs medication to survive who can't afford it.
Join our new commenting forum
Join thought-provoking conversations, follow other Independent readers and see their replies