Glastonbury 2014: Metallica are the keenest band ever to play, says Michael Eavis
The 78-year-old organiser insists the group will play the 'best set of their lives'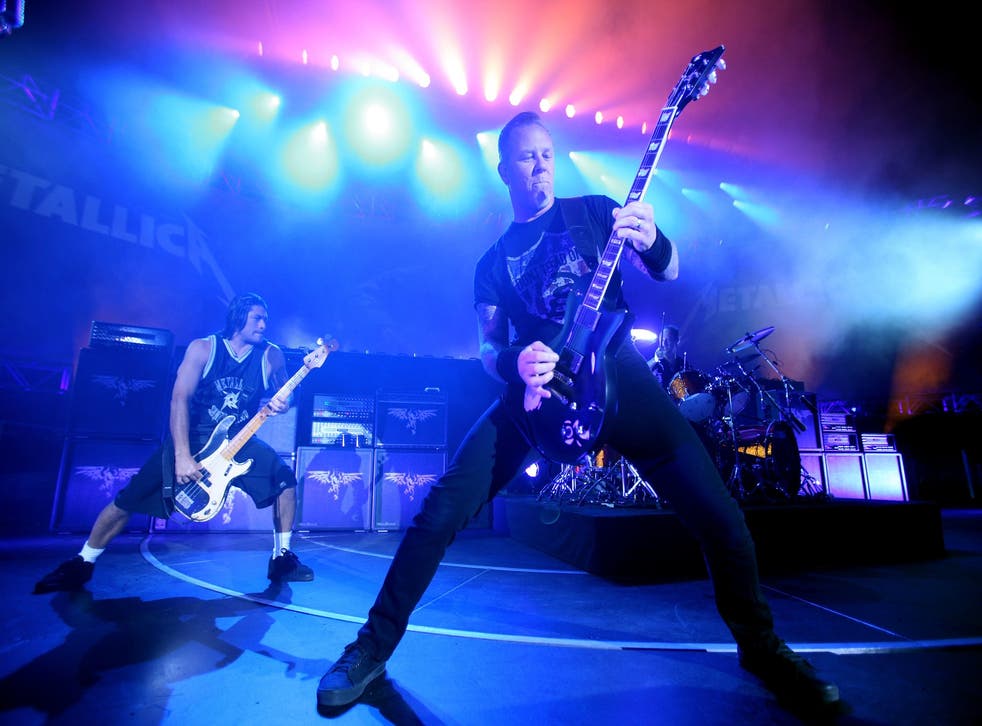 Glastonbury organiser Michael Eavis has defended headliners Metallica against criticism, claiming that no other band has been as "keen" to play the festival as the US group.
The heavy metal quartet's booking has been met with a backlash from fans and musicians who cannot see them 'fitting in' with the hippy vibe of the famous Somerset event.
To add further controversy, news of frontman James Hetfield's involvment with a pro-bear hunting documentary sparked an online petition to see the band axed from the line-up.
But Eavis is confident that once Metallica take to the Pyramid Stage, the music will speak for itself and be well-received.
"I am looking forward to seeing them," he said, speaking underneath a giant furry polar bear at the site office. "We have been going for so long that people don't expect us to put on a heavy metal band.
"We had Rage Against the Machine and we have had lots of fairly heavy metal bands in the past but this is not a typical headline.
The 78-year old admitted that Glastonbury, which he first hosted in 1970, is known for "bands like Radiohead, Coldplay, U2 and the Rolling Stones" but insisted that he is "really looking forward to them".
"There's no other band in the whole history of the festival that has been so keen to play," he added. "They will do the best set of their lives here."
Glastonbury 1971: Hippies, solstice and the first pyramid stage

Show all 10
Eavis also referred to the "hoo ha" surrounding Hetfield's hunting hobby, saying that the singer "said they were only killing bears that were dangerous to life".
"I don't know the truth behind that whole saga," he said. Regardless, a member of the organising team has placed a polar bear from last year's Greenpeace Area at the site's entrance in response.
Metallica have hit back at their critics, in particular those from relatively unknown bands. "We're fairly thick-skinned and turn a blind eye to it or whatever," said drummer Lars Ulrich.
"If it's Mick Jagger or Alex Turner or the very nice guys in Kasabian who I love, it's cool. But at some point when there's some guy in some other band it's like 'Huh? What? Who are you?'"
This year's Glastonbury will see improvements such as stink-free "superloos" that cost £600,000. Punters can also expect a bespoke 4G network and app with features such as live streams of BBC converage.
The festival opens its gates on Wednesday 25 June with the main bands playing from Friday 27 June until Sunday.
Join our new commenting forum
Join thought-provoking conversations, follow other Independent readers and see their replies