Glastonbury 2014 set times: When are the bands you want to see playing?
The full line-up for the Pyramid Stage, Other Stage, West Holts, Park and John Peel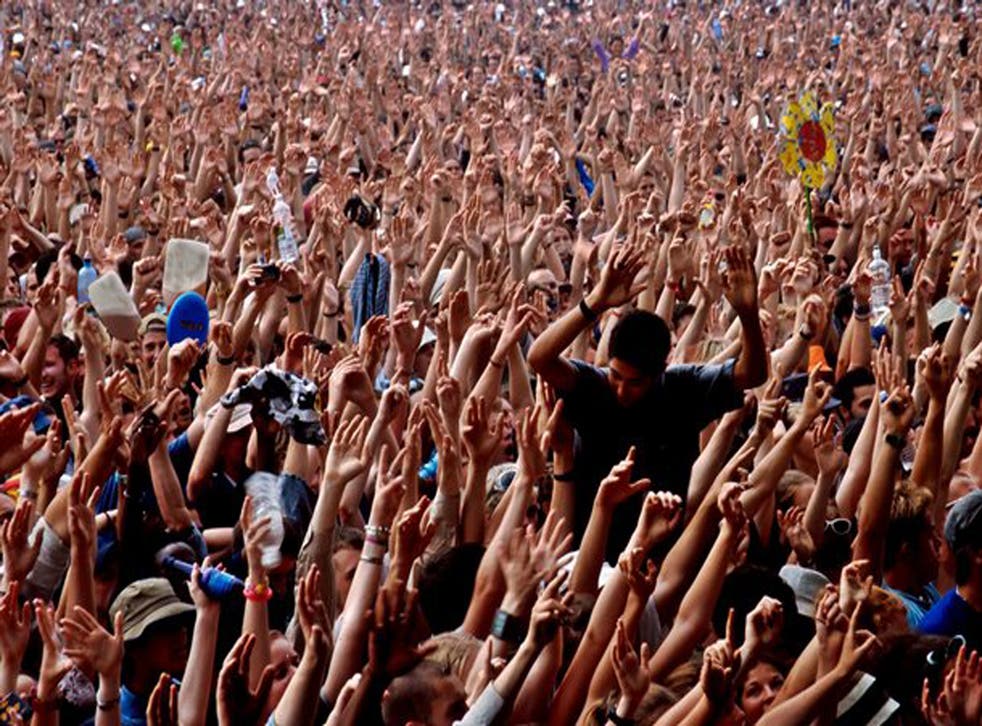 With 28 different stages at Glastonbury, the biggest challenge is who to watch and where.
We've put together the full line-up for the festival's five main stages, where you can take your pick of international headliners, up-and-coming artists and some old favourites.
See the full schedule below...
Pyramid Stage
Friday
Turtle Island: 11.30 – 12.10
The War on Drugs: 12.30 – 13.15
Rodrigo Y Gabriela: 13.45 – 14.45
De La Soul: 15.15 – 16.15
Rudimental: 16.45 – 17.45
Lily Allen: 18.30 – 19.30
Elbow: 20.00 – 21.15
Arcade Fire: 22.00 – 23.45
Saturday
Nick Mulvey: 11.00 – 11.40
Nitin Sawhney: 12.00 – 12.45
Angel Haze: 13.15 – 14.00
Kelis: 14.30 – 15.20
Lana Del Rey: 16.00 – 17.00
Robert Plant: 17.30 – 18.45
Jack White: 19.30 – 20.45
Metallica: 21.45 – 23.45
Sunday
English National Ballet: 11.30 – 11.50
Caro Emerald: 12.15 – 13.00
Toumani & Sidiki: 13.30 – 14.15
The 1975: 14.45 – 15.35
Dolly Parton: 16.20 – 17.30
Ed Sheeran: 16.20 – 17.30
The Black Keys: 19.45 – 21.00
Kasabian: 21.45 – 23.15
Other Stage
Friday
TBA: 11.00 – 11.45
Blondie: 12.15 – 13.20
John Newman: 13.50 – 14.45
Band of Skulls: 15.10 – 16.00
Haim: 16.25 – 17.20
Foster the People: 17.50 – 18.50
Interpol: 19.15 – 20.15
Paulo Nutini: 20.45 – 21.45
Skillrex: 22.30 – 23.45
Saturday
Jake Isaac: 11.30 – 12.00
Circa Waves: 12.30 – 13.10
Midlake: 13.40 – 14.30
Warpaint: 15.00 – 16.00
Kodaline: 16.30 – 17.30
Imagine Dragons: 18.00 – 19.00
Manic Street Preachers: 19.30 – 20.30
Pixies: 21.00 – 22.00
Jake Bugg: 22.30 – 23.45
Sunday
Bajofondo: 11.00 – 11.40
The Subways: 12.10 – 13.00
Lucy Rose: 13.30 – 14.10
White Lies: 14.40 – 15.30
Sam Smith: 16.00 – 16.50
The Horrors: 17.20 – 18.20
Bombay Bicycle Club: 18.50 – 19.50
Ellie Goulding: 20.30 – 21.30
Massive Attack: 22.00 – 23.15
West Holts Stage
Friday
The London Sinfoniette and Synergy Vocals & Jonny Greenwood: 11.10 – 12.30
The Stepkids: 13.00 – 14.00
Deltron 3030: 14.30 – 15.30
Sun Ra Arkestra: 16.00 – 17.00
Vintage Trouble: 17.30 – 18.30
Tune-Yards 19.00 – 20.00
Jurassic 5: 20.30 – 21.30
MIA: 22.15 – 23.45
Saturday
The Reverend Peyton's Big Damn Band: 11.45 – 12.45
John Wizards: 13.15 – 14.15
The Internet: 14.45 – 15.45
The Daptone Super Soul Revue: 16.30 – 18.30
Seun Kuti & Egypt 80: 19.00 – 20.00
Goldfrapp: 20.30 – 21.30
Bryan Ferry: 22.15 – 23.45
Sunday
M+A: 11.45 – 12.30
Melt Yourself Down: 13.00 – 14.00
Troker: 14.30 – 15.30
Public Broadcasting Service: 16.00 – 17.00
The Lee Thompson Ska Orchestra: 17.30 – 18.30
The Wailers: 19.00 – 20.00
Bonobo: 20.30 – 21.30
Disclosure: 22.00 – 23.15
The Park Stage
Friday
All We Are: 11.30 – 12.15
Bipolar Sunshine: 12.45 – 13.30
Don Cavalli: 14.00 – 15.00
Courtney Barnett: 15.30 – 16.30
Jimi Goodwin: 17.00 – 18.00
Parquet Courts: 18.30 – 19.30
Danny Brown: 20.00 – 21.00
2 Bears (DJ set): 21.00 – 21.30
Four Tet: 21.30 – 22.30
Metronomy: 23.00 – 00.15
Saturday
Luke Sital-Singh: 11.00 – 11.40
Vance Joy: 12.00 – 12.40
Young Fathers: 13.00 – 13.45
Cate Le Bon: 14.10 – 15.00
Nina Persson: 15.30 – 16.30
Jagwar Ma: 17.00 – 18.00
ESG: 18.30 – 19.30
Anna Calvi: 20.00 – 21.00
John Grant: 21.30 – 22.30
Mogwai: 23.00 – 00.15
Sunday
The Rails: 11.00 – 11.40
Lau: 12.00 – 12.40
Thunderbirds Are Go: 13.00 – 13.45
Juana Molina: 14.10 – 14.55
Connan Mockasin: 15.15 – 16.00
Phosphorescent: 16.30 – 17.30
Yoko Ono Plastic Ono Band: 18.00 – 19.00
St. Vincent: 19.30 – 20.30
James Blake: 21.00 – 22.15
John Peel Stage
Friday
Echo and the Empress: 11.30 – 11.30
Money for Rope: 11.50 – 12.30
Jungle: 13.00 – 13.40
Drenge: 14.00 – 14.40
Temples: 15.00 – 15.40
Polica: 16.00 – 16.40
Crystal Fighters: 17.00 – 17.50
Wild Beasts: 18.15 – 19.15
Chvrches: 19.45 – 20.45
Lykke Li: 21.15 – 22.15
Kaiser Chiefs: 22.45 – 23.45
Saturday
The Black Tambourines: 11.00 – 11.30
Reignwolf: 11.55 – 12.40
Hozier: 13.00 – 13.40
Royal Blood: 14.00 – 14.40
Fat White Family: 15.00 – 15.40
Wolf Alice: 16.00 – 16.40
Courtney Barnett: 17.00 – 17.40
Clean Bandit: 18.15 – 19.15
Little Dragon: 19.45 – 20.45
Chromeo: 21.15 – 22.15
MGMT: 22.45 – 23.45
Sunday
Darlia: 11.00 – 11.30
The Preatures: 11.50 – 12.30
Lonely the Brave: 12.50 – 13.30
George Erza: 13.50 – 14.20
TBA: 14.35 – 15.30
Dry the River: 16.00 – 16.40
King Charles: 17.00 – 17.40
Bleachers: 18.05 – 18.50
The Brian Jonestown Massacre: 19.15 – 20.15
Chance the Rapper: 20.45 – 21.45
London Grammar: 22.15 – 23.15
Join our new commenting forum
Join thought-provoking conversations, follow other Independent readers and see their replies