Glastonbury Festival: Ed Sheeran admits he looks 'out of place' next to Radiohead and Foo Fighters
Singer-songwriter will headline the Pyramid Stage on Sunday night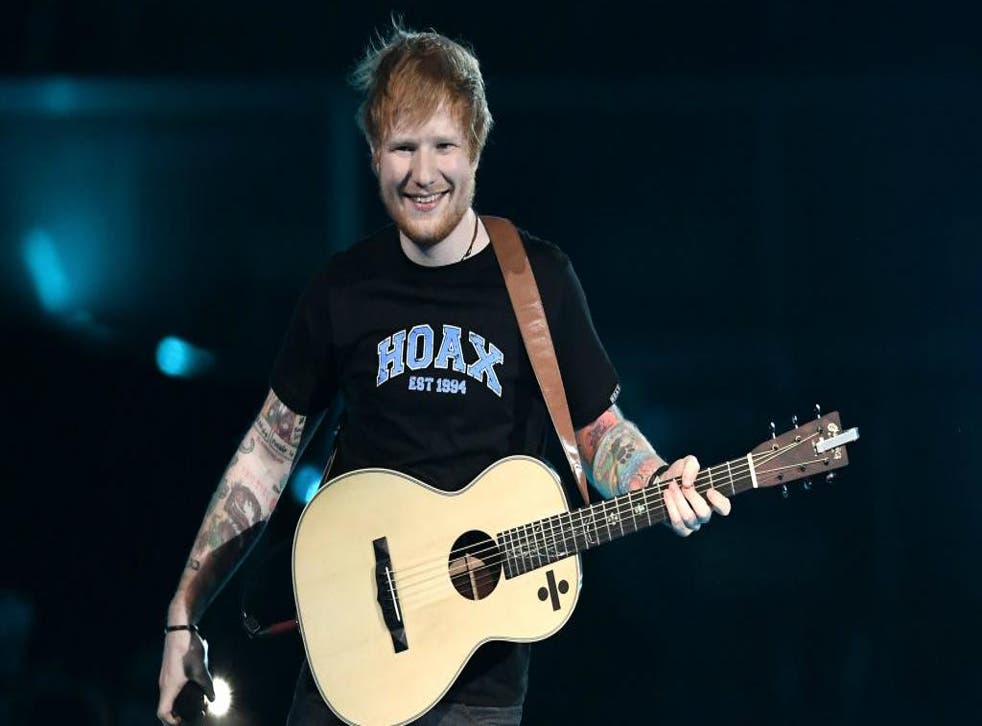 Ed Sheeran has admitted that he is "out of place" at Glastonbury Festival but says he's excited to play to people who aren't necessarily fans of his music.
The singer-songwriter is set to headline the Pyramid Stage on Sunday night, following Friday headliners Radiohead and Foo Fighters on Sunday.
Sheeran told the BBC: "I'm definitely out of place on that list. But I think that's an exciting thing.
Glastonbury 2017

Show all 48
"I'm actually more excited for this than I was for my Wembley Stadium shows because when you're playing your own [shows] you're not really winning anyone over, because they've already parted with cash to buy a ticket.
"But I think I'm going to be playing to a lot of people who might have heard some of my songs on the radio, but they're Glastonbury-goers, they're not fans of me. Knowing that there are people in the audience who possibly don't even like my music at all and are just there to sort of see, that excites me."
Sheeran's Glastonbury rider was recently leaked and appeared to prove that he really is as down-to-earth as they come.
In other recent Glastonbury news, a chant of 'Oh, Jeremy Corbyn' to the tune of 'Seven Nation Army' by the White Stripes has been doing the rounds.
The Labour leader is set to open with a speech on the Pyramid Stage, where he will introduce Run the Jewels on Saturday afternoon.
Join our new commenting forum
Join thought-provoking conversations, follow other Independent readers and see their replies