Conchita Wurst's Eurovision 2014 win caused Balkan floods, says Serbian Church leader
The drag artist was accused by conservative Europeans of subjecting their children to a 'hotbed of sodomy'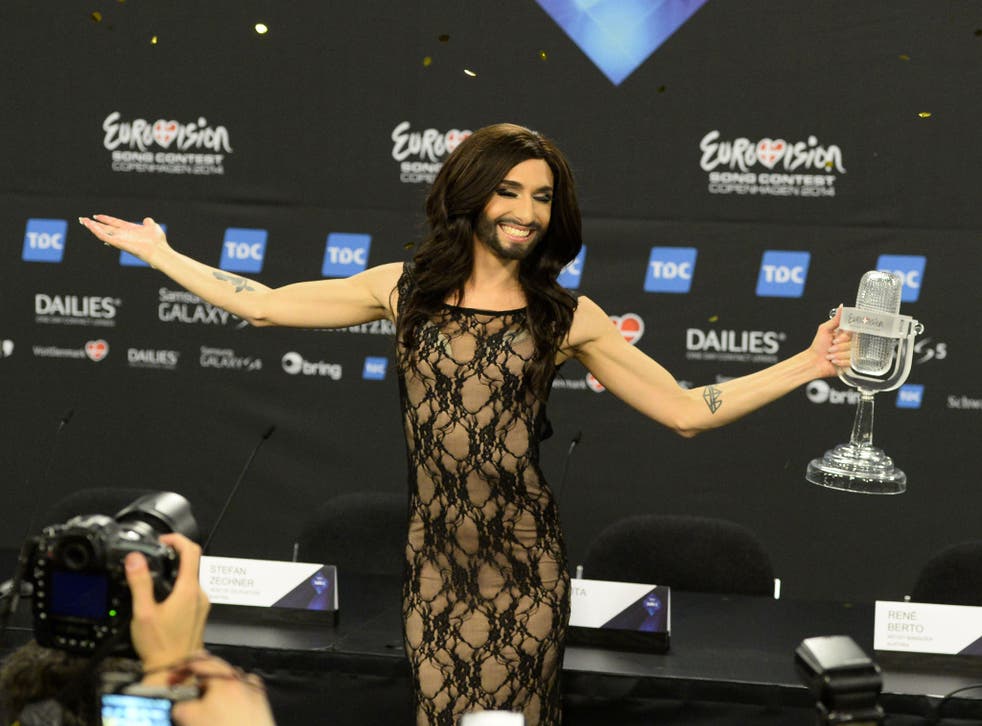 The floods which devastated towns and cities in the Balkans, and killed at least 50 people, were a 'punishment' from God after drag artist Conchita Wurst won Eurovision 2014, the Patriarch and other senior figures of the Serbian Orthodox Church have claimed.
Patriarch Irinej of the Serbian church reportedly said that God sent the deluge as a "divine punishment for their [the Lesbian, Gay, Bi-sexual, transgender (LGBT) community's] vices" Pink News reported via the Economist.
He added: "God is thus washing Serbia of its sins," according to the news website.
Meanwhile, Littoral Head Amfilohije of Montenegro reportedly said that the floods were "not a coincidence but a warning," explaining that the extreme weather was a sign that people must reject the "Jesus-like-figure".
It is unclear whether he was referring to Wurst's bearded appearance, or whether he was saying she is an idolatry figure.
"God sent the rains as a reminder that people should not join the wild side," he reportedly added.
The Patriarch's comments mirror those made by a member of the Russia Orthodox Church, who was suggested Wurst was an "abomination", and added that the results of the song contest were "one more step in the rejection of the Christian identity of European culture".
Prior to Wurst's win, over 15,000 conservatives in Russia signed a petition requesting that the state broadcaster remove Eurovision from its TV schedule, accusing "European liberals" of subjecting their children to a "hotbed of sodomy".
A petition in Belarus in petition was similarly worded, Reuters reported at the time.
"Austria will be represented in Eurovision 2014 by the transvestite contestant Conchita Wurst, who leads the lifestyle inapplicable for Russians [sic]," the All-Russian Parent Meeting petition read.
But Wurst appears to be undeterred by the criticism and hinted last week on the Graham Norton Show that she may host the song contest in Austria next year.
Regarding her glamorous, bearded, appearance, she said: "It's my own truth. It makes me comfortable on stage. I love myself and the bearded lady is fun and expresses everything I feel."
"Being a teenager is a small Austrian village was not fabulous. I tried to fit in and changed myself to be part of the game. I now realise I can create the game."
"Of course there are [haters] but I don't care. I don't focus on negativity, I focus on good things," she added.
Join our new commenting forum
Join thought-provoking conversations, follow other Independent readers and see their replies