Gorillaz Phase 4: Damon Albarn confirms band are working on material for 2016
'I'm working on it at the moment, and it's going very well. I'm very excited'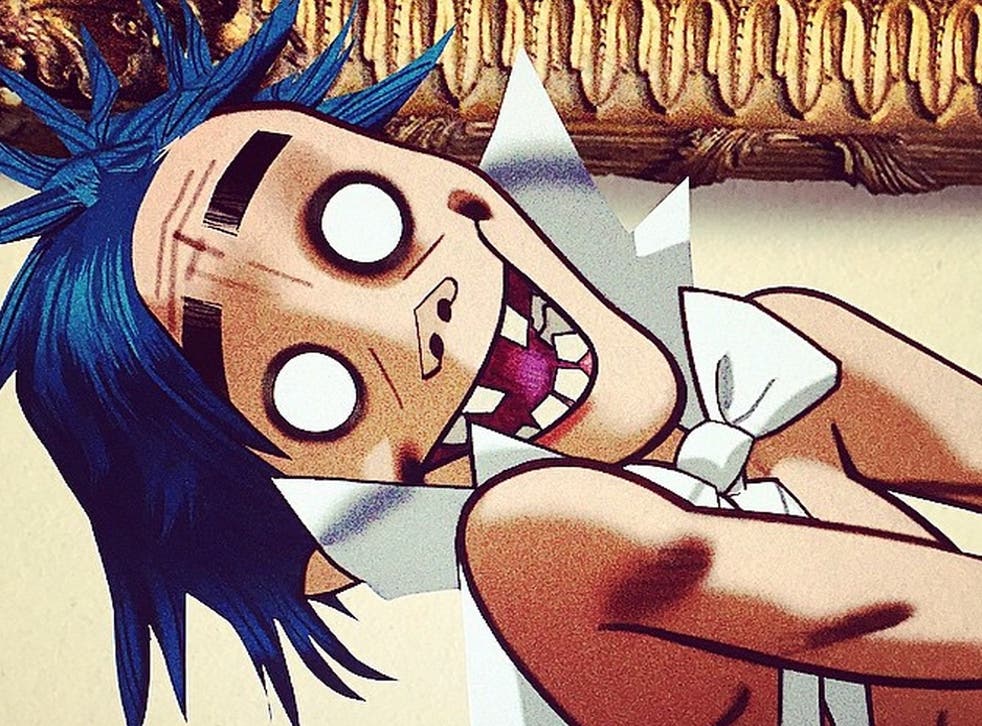 Update: Damon Albarn has just been interviewed by Rolling Stone and has confirmed that work is going ahead on a new Gorillaz album. He said: "I'm in the very early days on a new Gorillaz record.
"So far, it's really fast, and it's got quite a lot of energy. I've been stuck on piano, somewhere off Broadway, for years now. I want to go somewhere completely opposite of that."
WOOHOO
Original: Eight months ago, everyone got very excited when cartoonist Jamie Hewllet started posting new drawings of Gorillaz to Instagram. In July, his partner - Damon Albarn - said they would be entering the studio in September.
Normally Albarn's comments have to be taken with a large pinch of salt - he's a busy man afterall, fronting Blur, writing musicals, releasing a solo album — but it seems he has made good on his promise, as Hewlett has confirmed Gorillaz are back.
Speaking to DIY, Hewlett described how he's 'shutting himself away' to work on the band's next steps, saying new material will be ready for next year.
When questioned about Gorillaz, he said: "That's next year. I'm working on it at the moment, and it's going very well. I'm very excited. I don't want to say too much about it, but I'm at that phase of experimentation."
The band's last release was "Do Ya Thing" in collaboration with James Murphy and Andre 3000. Listen to the track, written for converse, below.
The artist has a new exhibition, The Suggestionists, opening in November, which he has been working on since the release of Plastic Beach - Gorrilaz last major album, minus the iPad project The Fall. However, now his attention has turned back to the band.
"What I try not to do when I'm working in this creative period, the cooking of the mess, is go to other peoples' exhibitions and look at other peoples' work. I close my eyes, and don't want to know what anyone else is doing. Doing that has kind of ruined the creative process for me in the past, and I don't want to let that happen again."
The Suggestionists will be at the Saatchi Gallery from 18 November - 2 December.
Join our new commenting forum
Join thought-provoking conversations, follow other Independent readers and see their replies