GTA 5 inspired album Welcome To Los Santos continues hip hop video game crossover
The new album is just the latest example of the hip hop and gaming worlds crossing over, says Hugh Leask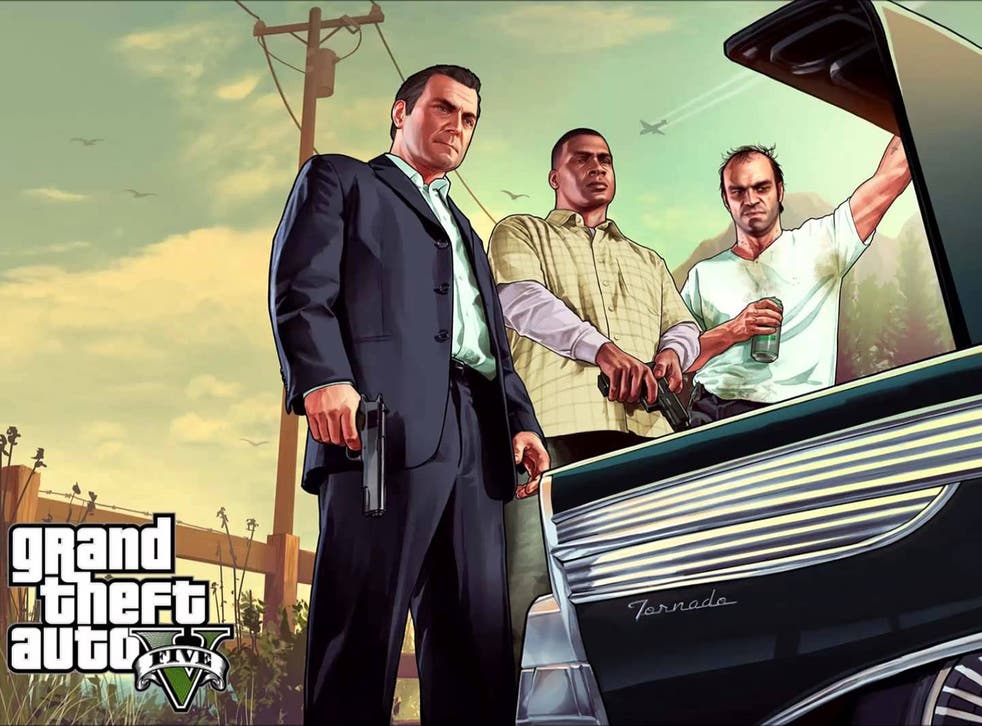 Rap music and video games have often collided: whether it's hip-hop producers sampling video game theme music, games publishers using rap to soundtrack their releases, or conservative commentators blaming both for glorifying violence - you don't have to look far to find similarities between the two.
A new album inspired by Grand Theft Auto V, created to tie in with the recently released PC version of the game, is the latest example of the hip hop and gaming crossover.
Curated by California-based producers Alchemist and Oh No, album Welcome To Los Santos features music from rappers including Action Bronson, Freddie Gibbs, Earl Sweatshirt, and Run The Jewels' Killer Mike.
Reflecting the economic and cultural diversity of the game's fictional Los Santos setting (based loosely on LA), the compilation also spans other genres such as rock, boogie and electro. The album's digital version is out next week, followed by a vinyl release in May.
GTA V for the PC builds on earlier PlayStation and Xbox versions, with new features including an editing suite and a director mode to capture videos, and improved graphics.
Alchemist - who has produced for the likes of Eminem and Nas - paired up with Oh No alongside Tangerine Dream and composer Woody Jackson for the rap-influenced score on the game's earlier versions.
Yet long before GTA's heavy use of West Coast gangsta rap aesthetics, video games and hip-hop were frequently crossing paths:
Sampling
Everything from obscure jazz LPs to TV themes to Italian horror soundtracks is considered fair game for hip-hop producers. So whether it's Lil' Flip sampling Ms Pac Man, Three 6 Mafia using GoldenEye 007 or Wale using Street Fighter character Chun Li's kick effects for a beat, it's clear video games are no different.
Got beef?
Hip-hop went from kids battle-rhyming in Seventies South Bronx parks to high-profile feuds between Jay Z, Nas, 50 Cent and the rest in the 2000s. Games like rap/wrestling spin-off Def Jam Vendetta took rap's beef element to its logical conclusion, while karaoke game RapStar offered a DIY approach.
Enjoy unlimited access to 70 million ad-free songs and podcasts with Amazon Music Sign up now for a 30-day free trial
Sign up
Soundtracks
GTA isn't the only franchise to use hip-hop music. 2006's graffiti-based adventure Getting Up: Contents Under Pressure used new and classic hip-hop, with underground producer RJD2 providing the score, while in 1994 a live action movie of Street Fighter was backed by an all-rap soundtrack.
Fight club
Before GTA courted controversy with its thug life depictions, '90s beat-em-ups Mortal Kombat and Street Fighter II were frequent fodder for tabloid outrage - mirroring accusations thrown at the likes of NWA and Ice-T that they glamorised violence.
Join our new commenting forum
Join thought-provoking conversations, follow other Independent readers and see their replies