Harry Styles attempts stage dive at secret gig, hits the floor
'The crowd was either not ready for his stage dive or simply couldn't hold him up'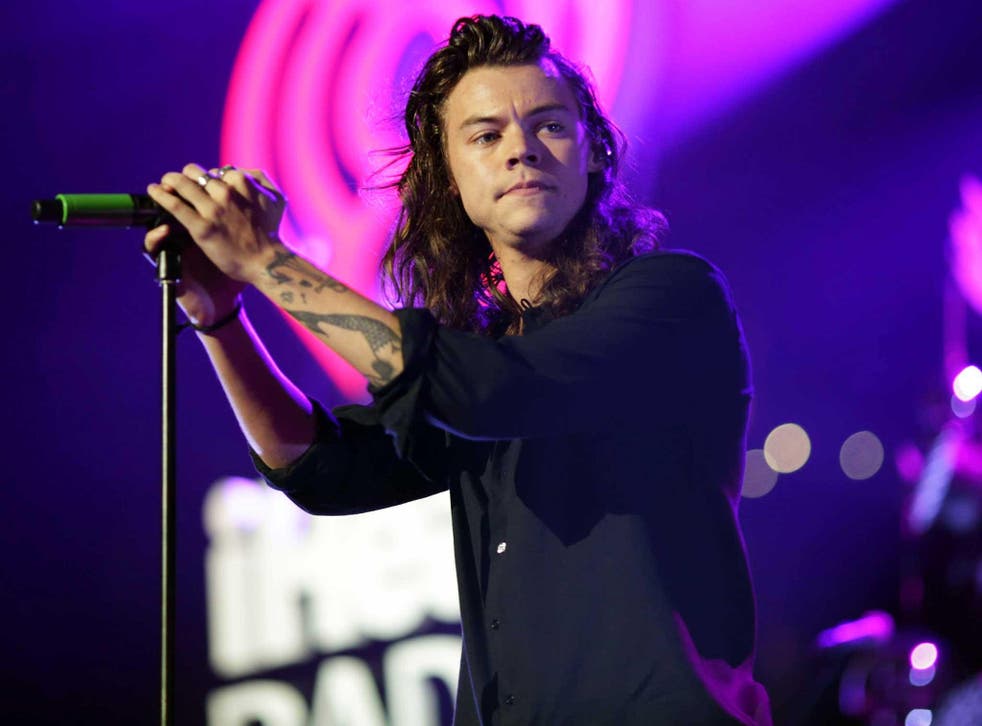 Months after One Direction disbanded, Harry Styles has returned with a debut album and a worldwide solo tour.
To prepare, the heart-throb decided to test out new material with a secret gig, playing a Rough Trade shop in Brooklyn, New York.
With a set filled with Beatles and Bowie-inspired tracks, Styles took to the stage, blasting through the new non-One Direction material.
According to Teen Vogue, at one point the singer attempted a stage dive mid-gig. Unfortunately, the crowd were not able to support Styles and he crashed to the floor.
"The crowd was either not ready for his stage dive or simply couldn't hold him up, and he quickly hit the floor," the publication's report states.
"After a few seconds of chaos, all involving parties got up and it thankfully appears that nobody was seriously injured. He got up on the stage and deeply apologised with a smile about the failed attempt. Additionally, he said something along the lines that he has wanted to stage dive for a while now and that the moment felt right."
Seventeen were in attendance, their reporter writing: "He bobbed in the air for a short, glorious second, but it seems his adoring fans lacked the upper body strength to hold him up, because he immediately sank down to the ground pretty much where he landed in the crowd."
Another fan claimed Styles accidentally kicked them in the head with his Gucci shoes. Following the fall, Styles told the crowd: "I've always wanted to do that. It felt like an appropriate time."
In pictures: One Direction's style

Show all 11
iHeartRadio's Hit Nation filmed the show, which will be broadcast in the US on the 12 May. Expect YouTube clips to appear soon after.
Join our new commenting forum
Join thought-provoking conversations, follow other Independent readers and see their replies