Iggy Azalea responds to Eminem's rape lyrics: 'I'm bored of old men threatening young women'
The singer was ordered not to 'blow her rape whistle' on Eminem's song 'Vegas'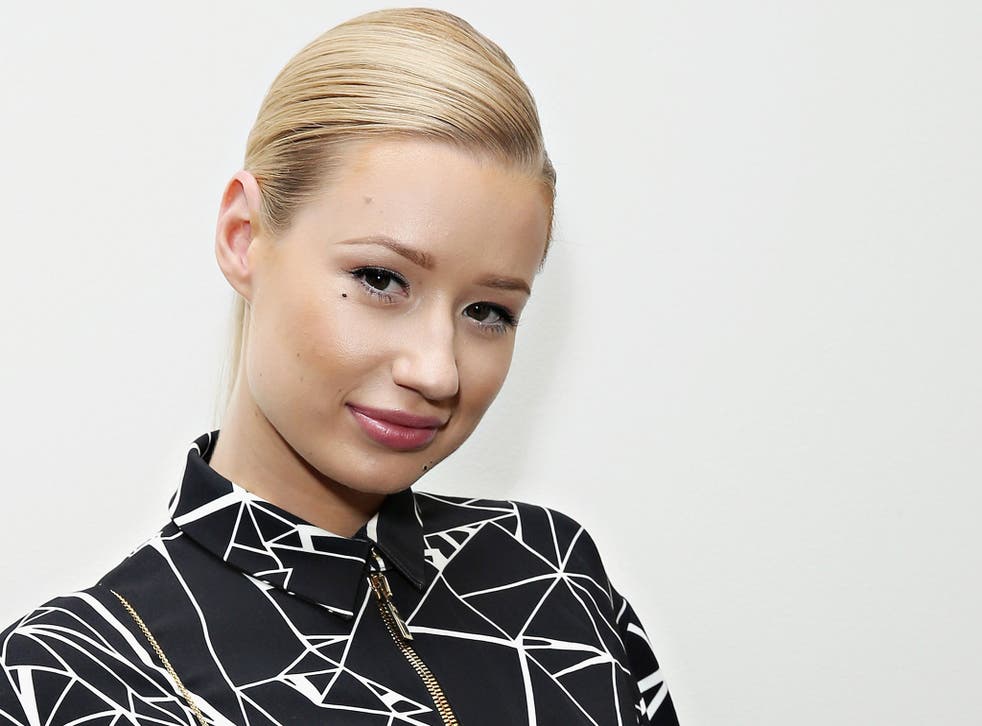 Iggy Azalea has branded Eminem an 'old man threatening young women for entertainment" after he ordered her not to "blow that rape whistle" on him in new song "Vegas".
The Australian singer, 24, attacked the rapper on Twitter for the controversial lyrics, which feature on his upcoming compilation album Shady XV.
"If I let you run alongside the Humvee. Unless you're Nicki [Minaj], grab you by the wrist, let's ski," Eminem raps.
"So what's it gon' be? Put that s**t away Iggy. You don't wanna blow that rape whistle on me. Scream! I love it. 'Fore I get lost with the gettin' off."
Iggy responded angrily to her misogynistic name drop, adding that Eminem's reference was "awkward" as her younger brother is a fan.
Other disturbing "Vegas" lyrics include: "B***h, shut the f**k up and get in my car. And suck my f**king d**k while I take a s**t."
But Iggy is not the only female artist to be mentioned in Eminem's songs. "Summertime Sadness" singer Lana Del Rey is attacked in "Shady Cxvpher", with Eminem violently talking of punching her "right in the face twice", while Christina Aguilera, Britney Spears, the Olsen twins, Mariah Carey, Amy Winehouse, Lindsay Lohan and Kim Kardashian have all been rapped about before.
Iggy is set to perform at the American Music Awards on Sunday with Jennifer Lopez. She became embroiled in a Twitter feud with Snoop Dogg last month, when the rapper mocked her appearance.
He uploaded multiple degrading Instagram posts, including some making jokes about her race, before posting an expletive-filled video for her in which he says: "Say b***h, you're f**king with the wrong n***a and your n***a better check you before I do you funky b***h. Yeah, you. F**king c**t."
Enjoy unlimited access to 70 million ad-free songs and podcasts with Amazon Music Sign up now for a 30-day free trial
Sign up
Iggy addressed the attack, writing: "Why would you post such a mean pic to insta when you send your body guards to ask me for pictures every time we are at shows together?
"Every time I've ever spoken to you you've always been nice as hell. I'm disappointed you'd be such an ass for no reason."
She later compared Snoop to "the guy that asks for your number and then says you ugly and a b***h when you say no".
He eventually apologised for his cruel words after talking to fellow rapper T.I. "No more bad talk, I apologize, I apologize," he said. "I'm sorry, I won't do it again."
Join our new commenting forum
Join thought-provoking conversations, follow other Independent readers and see their replies