Insane Clown Posse is organising a 'Juggalo March On Washington'
The march is organised in protest at the FBI's classification of the group as a 'loosely organised hybrid gang'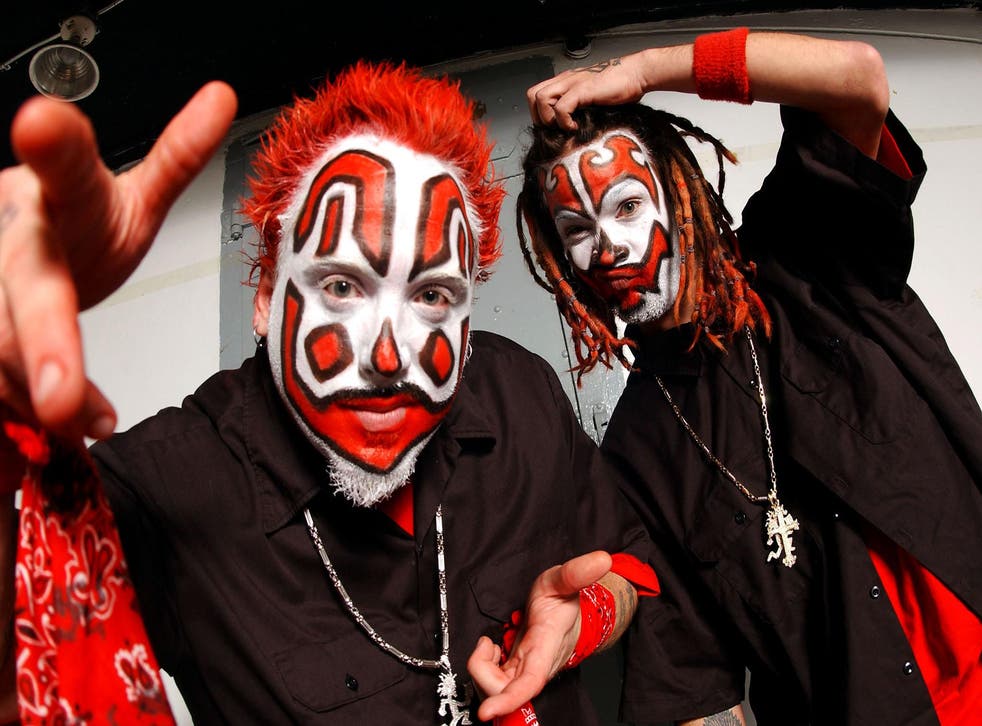 The massive mobilisation against Donald Trump has united so many; from different backgrounds, different beliefs - even Juggalos are getting involved.
Following the historic Women's March, Insane Clown Posse have announced they're launching their own march entitled the 'Juggalo March on Washington', to protest the FBI's classification of the group as a "loosely organised hybrid gang".
Stating the march is intended to "make a collective statement from the Juggalo Family to the world about what we are and what we are not", the group state that the gang classification has led to "hundreds if not thousands of people subjected to various forms of discrimination, harassment, and profiling simply for identifying as a Juggalo".
Police officers high-five demonstrators on women's march
Reports state Juggalos have, as a result of being listed as "gang-affiliated", "lost custody of their children, been fired from jobs, [and] denied access into the armed forces". A recent court case against the FBI and Department of Justice for listing Juggalos as a gang group in their 2011 Gang Task Force report was dismissed, prompting the initiation of an organised march.
"We must collectively show them that we truly are a family that is united by a shared love of music and fellowship," the website states. "We help and support each other like no other so-called 'fanbase' ever has in the history of popular culture. We give each other food or water if someone is hungry or thirsty. We lend emotional support to each other in times of sorrow or struggle and we celebrate with each other in times of triumph."
Thousands attend Women's March on Washington

Show all 18

"We may be the outsiders, the misfits, the weirdos, and the underdogs of the mainstream world, but as a result we have created our own world – one built on a rock-solid foundation of community, creativity, joy, and love."
The march will also include a free concert with 17 bands already confirmed to appear on the bill.
Join our new commenting forum
Join thought-provoking conversations, follow other Independent readers and see their replies