It didn't sell out but £300 was still 'too cheap' for a Rolling Stones ticket...
Promoters warn prices must rise but MPs want to curb £1bn resale market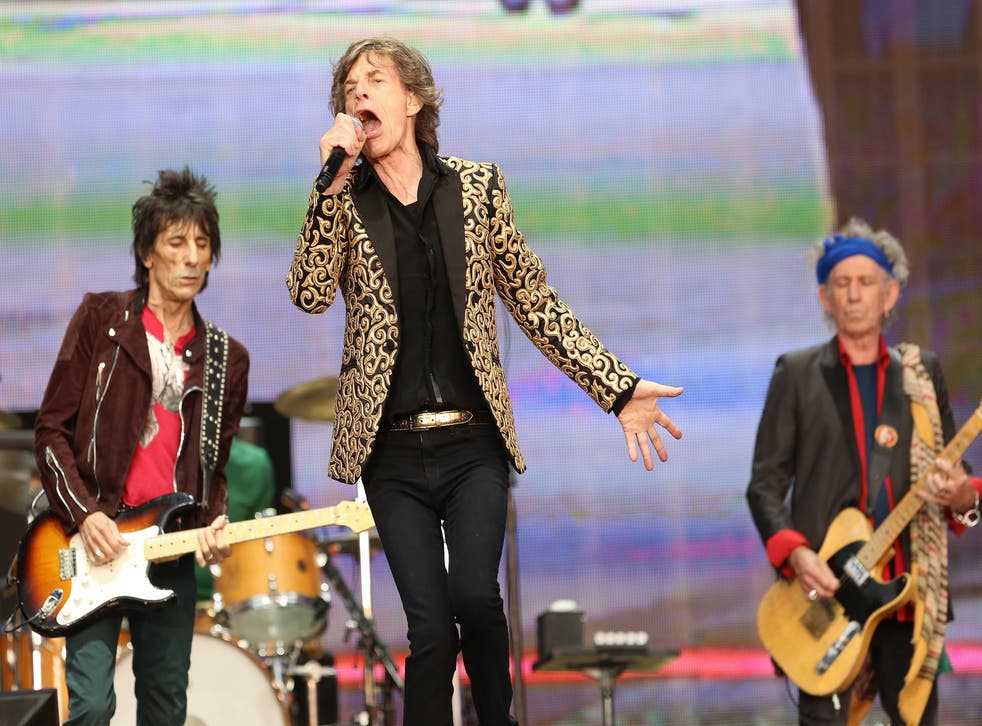 The promoter of The Rolling Stones' summer concerts, where tickets were sold for as much as £300, has said his shows are under-priced and warned fans they will need to pay more for spectacular performances.
Rob Hallett, president of international touring at AEG, the company which staged the British Summer Time concerts in Hyde Park, said the flourishing secondary ticket market, where fans can re-sell spare tickets at a huge profit, indicated the box office price charged by promoters was too low.
"If you buy a car for £5k and someone comes along and offers you £10k for it, you go, 'That's a great profit, you've made £5k – well done.' A ticket is a commodity like any other," Hallett told Music Week.
"So long as it's done in a manner where it's a fan selling to another fan, if it makes a profit good luck to you. In that case (of a resale making a profit) I've messed up because I haven't priced it right – I should have charged more in the first place."
Tickets for the Rolling Stones two Hyde Park shows were priced from £100 to £300 for a special enclosure at the side of the stage. Prices will continue to rise, predicted Hallett.
"It's getting the price right for the audience that you're playing to and the cost of the show. Production is hugely expensive," he said.
"If you go to a show you've paid £100 to see and there's giant video screens and 100 dancers and people coming out the ceiling and pyro you go, 'wow that was great'. But if you've paid £100 and you've got five kids jumping up and down going: 'yeah, yeah, yeah' with a couple of spotlights on them you're going to think, 'I've been ripped off.'"
Seats for boyband quintet One Direction's Wembley Stadium concerts next summer are being sold for £80, a price intended to deter online touts buying up large numbers of tickets and reselling them at substantial profit.
Labour is preparing an attempt in the Commons in the autumn to bring in new controls on the resale of event tickets. MPs of all parties, with the support of music promoters and rock bands including Iron Maiden and the Arctic Monkeys, are pressing for Government action to curb the £1bn secondary ticketing industry.
Enjoy unlimited access to 70 million ad-free songs and podcasts with Amazon Music Sign up now for a 30-day free trial
Sign up
However, AEG's Hyde Park summer shows, which included headline concerts by Lionel Richie and Bon Jovi, failed to sell out at the box office. "Nothing sold out this summer – everyone who tells you, aside from Glastonbury, their summer events sold out is probably not telling the truth," Hallett said. "But we did extremely well for our first year in the park."
Following complaints over noise from residents, AEG built a new "oak tree" stage, pointing away from Mayfair's luxury apartments, which allowed the Stones to break volume records.
Jim King, AEG event director, said: "The Rolling Stones played the loudest anybody's ever played in Hyde Park before and we had one complaint. The music could have been off and we'd have still had that complaint anyway."
AEG, which has won Competition Commission (CC) approval to take over the management of the 12,500 capacity Wembley Arena, said it planned to make the Hyde Park gigs "bigger and better" in 2014.
The Office of Fair Trading had raised concerns that the Wembley deal would lead to AEG, which also operates the O2 Arena and Hammersmith Apollo, controlling three of the four largest indoor venues in the capital.
But a CC investigation found that the company would not be able to use its muscle to raise the hire price for Wembley shows because artists rely on other factors, such as a venue's prestige, availability and capacity, when choosing where to play.
Join our new commenting forum
Join thought-provoking conversations, follow other Independent readers and see their replies