Ivor Novello awards 2019: The 1975 and Wiley triumph at ceremony
The Ivors were created to celebrate British and Irish songwriting and composing across all music genres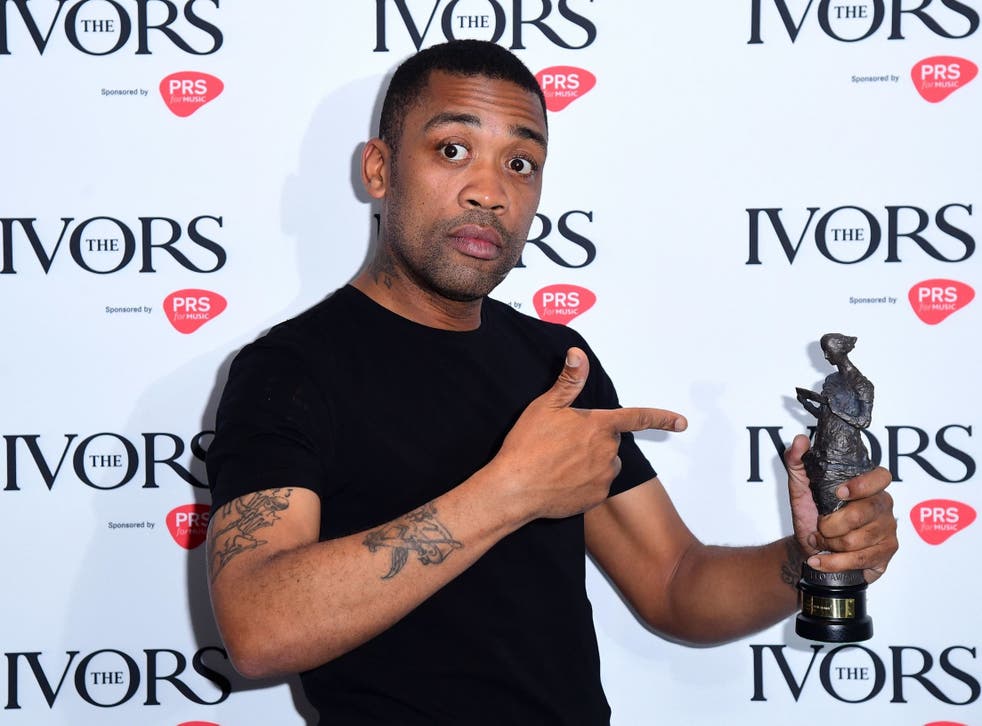 The 1975 and Wiley were among the winners at this year's Ivor Novello Awards.
At a ceremony taking place at London's Grosvenor House, Wiley, known as the "Godfather of Grime", was awarded with The Ivors Inspiration Award, while The 1975 won both Best Contemporary Song and Songwriters of the Year.
Mariah Carey was also presented with the PRS for Music Special International Award, while Ben Howard won the award for Best Song Musically and Lyrically for "Nica Libres at Dusk", from the album Noonday Dream.
The Ivors were created to celebrate British and Irish songwriting and composing across all music genres, including film, TV, and video game scores. They also recognise music creators for their wider contribution to UK music.
The Ivors Academy Chair, Crispin Hunt, said: "From heavyweights of rock, to gods of grime, jazz maestros to chart royalty; today's celebrated music creators have been rightly recognised for their artistic merit and inspiring influence on their fellow creators. Congratulations to all the nominees and winners from The Ivors Academy."
The 40 greatest song lyrics

Show all 40
The list of winners is below.
PRS FOR MUSIC MOST PERFORMED WORK
"These Days"
Written by Julian Bunetta, Dan Caplen, Macklemore, John Ryan and Jamie Scott
Performed by Rudimental ft Jess Glynne, Macklemore and Dan Caplen
Published in the UK by Big Deal Music – Peermusic UK, BMG Rights Management, Kobalt Music Publishing and EMI Music Publishing
BEST ORIGINAL VIDEO GAME SCORE
Sea of Thieves
Composed by Robin Beanland
BEST CONTEMPORARY SONG
"Love It If We Made It"
Written by George Daniel, Adam Hann, Matthew Healy and Ross MacDonald
Performed by The 1975
Published in the UK by Good Soldier Songs
THE IVORS JAZZ AWARD
Django Bates
BEST ALBUM
Joy As An Act of Resistance
Written by Jonathan Beavis, Mark Bowen, Adam Devonshire, Lee Kiernan and Joseph Talbot
Performed by Idles
Published in the UK by Kobalt Music Publishing
BEST ORIGINAL FILM SCORE
Phantom Thread
Composed by Jonny Greenwood
Published in the UK by Warner/Chappell North America Limited
PRS FOR MUSIC SPECIAL INTERNATIONAL AWARD
Mariah Carey
BEST TELEVISION SOUNDTRACK
Requiem
Composed by Natasha Khan and Dominik Scherrer
Published in the UK by BMG Rights Management, Du Vinage Publishing and Sony/ATV Music Publishing
BEST SONG MUSICALLY AND LYRICALLY
"Nica Libres at Dusk"
Written by Ben Howard
Published in the UK by Warner/Chappell Music Publishing Limited
THE IVORS INSPIRATION AWARD
Wiley
SONGWRITERS OF THE YEAR
George Daniel, Adam Hann, Matthew Healy and Ross MacDonald (The 1975)
OUTSTANDING SONG COLLECTION
Dido
INTERNATIONAL ACHIEVEMENT
Ritchie Blackmore, Ian Gillan, Roger Glover, Jon Lord (posthumous) and Ian Paice (Deep Purple – mark II line-up)
PRS FOR MUSIC OUTSTANDING CONTRIBUTION TO BRITISH MUSIC
Richard Ashcroft
Join our new commenting forum
Join thought-provoking conversations, follow other Independent readers and see their replies