Joss Stone criticised for sentimentalising famed anti-war song for Poppy Appeal
Eric Bogle, who wrote No Man's Land, hits out at star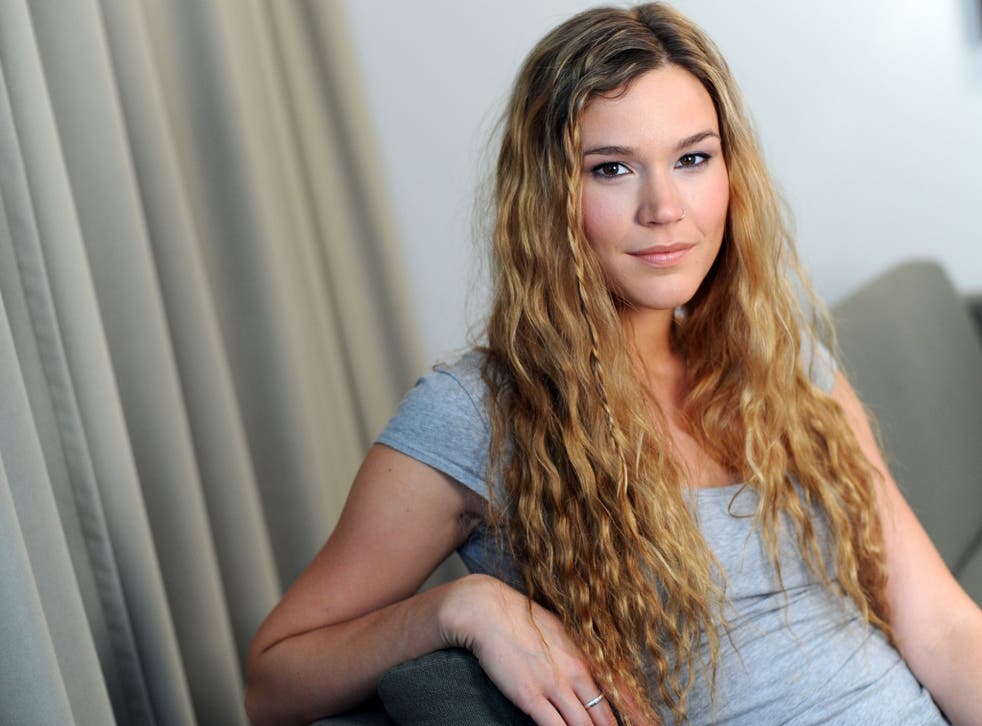 The composer of the anti-war anthem No Man's Land (Green Fields Of France) has criticised Joss Stone for recording a "sentimentalised" version of his song, which omits key verses about the horrors of war, as part of the Poppy Appeal.
Stone teamed up with guitarist Jeff Beck to record a revamped version of the song, a reflection on the grave of a young man, Willie McBride, killed in the First World War, which was written by Scottish folk musician Eric Bogle.
Chosen as the official single for the Royal British Legion Poppy Appeal, Stone will perform her version in front of the Queen on Remembrance Sunday.
However Stone's soul version, sung to a gospel choir backing, removes the final two verses, which deliver a withering condemnation of the futility of the First World War.
The missing lines refer to "man's blind indifference to his fellow man. And a whole generation who were butchered and damned" and "the suffering, the sorrow, the glory, the shame. The killing, the dying, it was all done in vain."
Bogle, 70, who wrote the much-covered song in 1976, said Stone's omissions "diminished" its intended anti-war message.
"Believe it or not I wrote the song intending for the four verses of the original song to gradually build up to what I hoped would be a climactic and strong anti-war statement," Bogle said. "Missing out two and a half verses from the original four verses very much negates that intention."
Bogle, who also wrote the anti-war song And the Band Played Waltzing Matilda, added: "Does it follow then that this version glorifies war instead of condemning it? No, in my opinion it certainly doesn't glorify it, but doesn't condemn it either, it just sort of starts off promisingly enough and then turns into a singalong chorus type of song. Sentimentalising perhaps, but not glorifying."
A petition has been launched asking the Royal British Legion to apologise for the version, which critics have called "syrupy" and "jingoistic".
Enjoy unlimited access to 70 million ad-free songs and podcasts with Amazon Music Sign up now for a 30-day free trial
Sign up
Stone said of her interpretation: "When we started looking into who Willie was, we found no less than three men that it could have been. Then we realised that finding him was not actually as important as what he and this song stand for - peace and the sacrifice made by so many."
Bogle's song was popularised by The Furey Brothers and Davey Arthur. It has survived interpretations by Bob Dylan, Donovan and punk band Stiff Little Fingers. Tony Blair chose No Man's Land as his favourite anti-war "poem".
In the spirit of reconciliation, Bogle concluded of Stone's reworking. "If Joss's version touches a heart or two here and there, and makes some people reflect, perhaps for the first time, on the true price of war, then her version is as valid as anyone else's."
The song describes the gravestone of Willie McBride, who was 19 years old when he died in 1916. It unclear whether Bogle created a composite for his song but a 19-year-old Private William McBride died during the Battle of the Somme in 1916 and is buried at the Authuile Military Cemetery in the Somme area.
Join our new commenting forum
Join thought-provoking conversations, follow other Independent readers and see their replies