Kanye West is 'black Madonna', according to Madonna
Both artists share a comradeship in pushing musical boundaries...or something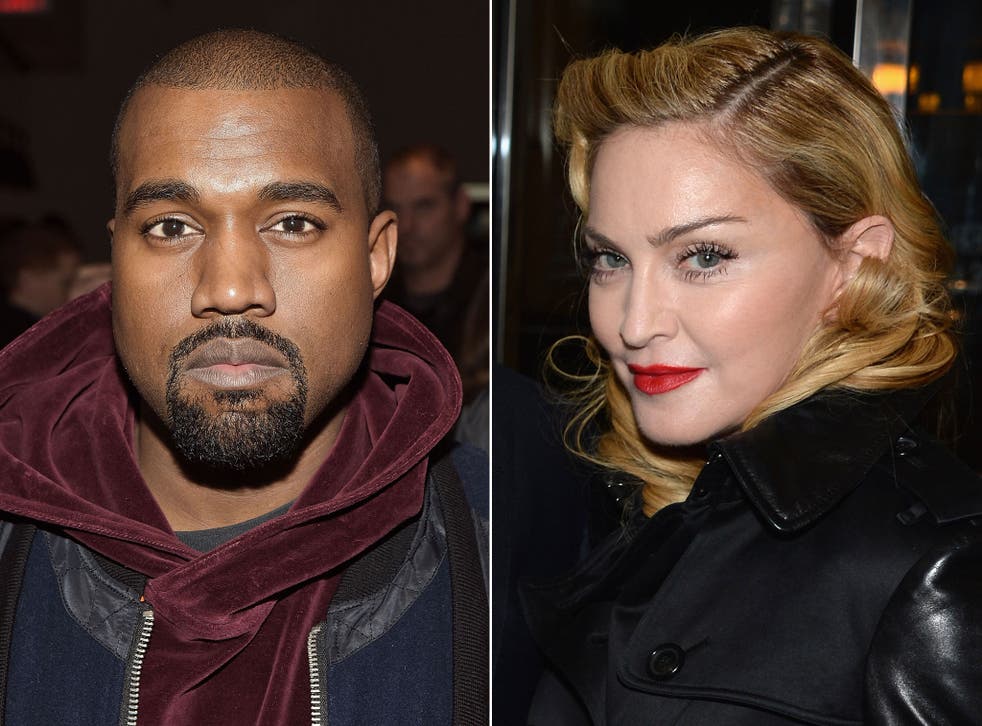 Madonna has described Kanye West as her "comrade" in the "envelope-pushing genre" of music.
The 56-year-old singer collaborated with the rapper for three tracks on her new album Rebel Heart and, according to her, they bonded over criticism they have both received for pushing boundaries.
"Kanye is the black Madonna," she told the New York Daily News. "We know, and recognise, that we have that in common. We're comrades in the envelope-pushing genre."
The "Like a Virgin" star recently branded West "a beautiful mess" and a "brilliant madman".
Kanye West's greatest self comparisons

Show all 12
Madonna added that she "feels like a survivor" after making music for three decades. "I see that many of my peers and friends and people I collaborated with are no longer with us," she said, revealing that Rebel Heart contains "a lot of reminiscing".
"That gave me pause. I said, 'Wow, I can't believe I made it this far'. That was a catalyst for me. There's a looking back here, a missing the beginning of my career when I was surrounded by other artists. It was a time when pop music was more naïve and free."
Madonna has also addressed the critics who argue that she is too old to show off her body on stage. "Bitch, this is what my ass looks like – show me what your ass looks like when you're 56," she said.
"I take care of myself. I'm in good shape. Who's to say when I can show my ass? It's sexism. It's ageism, and it's a kind of discrimination.
"I mostly hear it from women. I feel I should be hearing support – like, 'Good for you'. I'm opening doors for women behind me who one day won't have to deal with this s**t that I deal with."
Join our new commenting forum
Join thought-provoking conversations, follow other Independent readers and see their replies