T in the Park: LCD Soundsystem suffer 'criminal turnout' after losing fans to Red Hot Chili Peppers
James Murphy put on a great show but the photos tell a sad story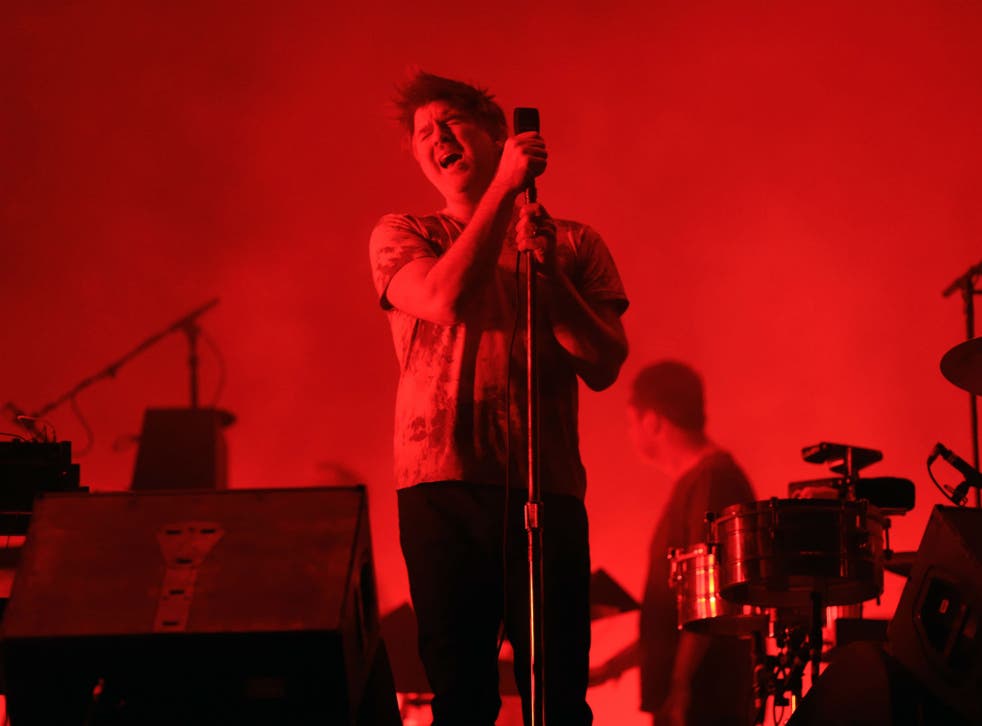 Being a hugely popular, critically-acclaimed band does not guarantee you a large festival crowd, as LCD Soundsystem found out when a tiny group of fans turned out to watch them play T in the Park last weekend.
James Murphy's band of New York dance-punk rockers might have pulled in the festival-goers when they topped the bill to rave reviews at Glastonbury's Other Stage last month, but they failed to tempt music fans away from main stage headliners Red Hot Chili Peppers on Sunday night.
LCD Soundsystem were playing the Radio 1 Stage at Scotland's biggest festival, but photos taken by those watching their 80-minute set (featuring all the classics from "Daft Punk is Playing at My House" and "Dance Yrself Clean" to "All My Friends") showed a depressing picture. "Criminal turnout, a festival for part-time music fans," wrote one Twitter user, while others described the low attendance as "insane" and "one of the saddest things ever".

Some fans reported that the crowd did increase in size as the set went on, but it seems the mud and poor weather conditions put many people off. One festival-goer at John Grant's set told a similar story there.

LCD Soundsystem's reportedly "sparse" crowd at Coachella became the topic of internet discussion earlier this year, with some arguing that a lack of radio hits and big-selling albums was to blame. The band headlined the California event after announcing their reunion, only to draw what many have described as the smallest headliner crowd since The Stone Roses in 2013.
Perhaps the cowbell just needs to come back into fashion? More cowbell!
Join our new commenting forum
Join thought-provoking conversations, follow other Independent readers and see their replies