Led Zeppelin's Whole Lotta Love voted Greatest Guitar Riff of all time
Guns N'Roses' 'Sweet Child O' Mine' was named runner up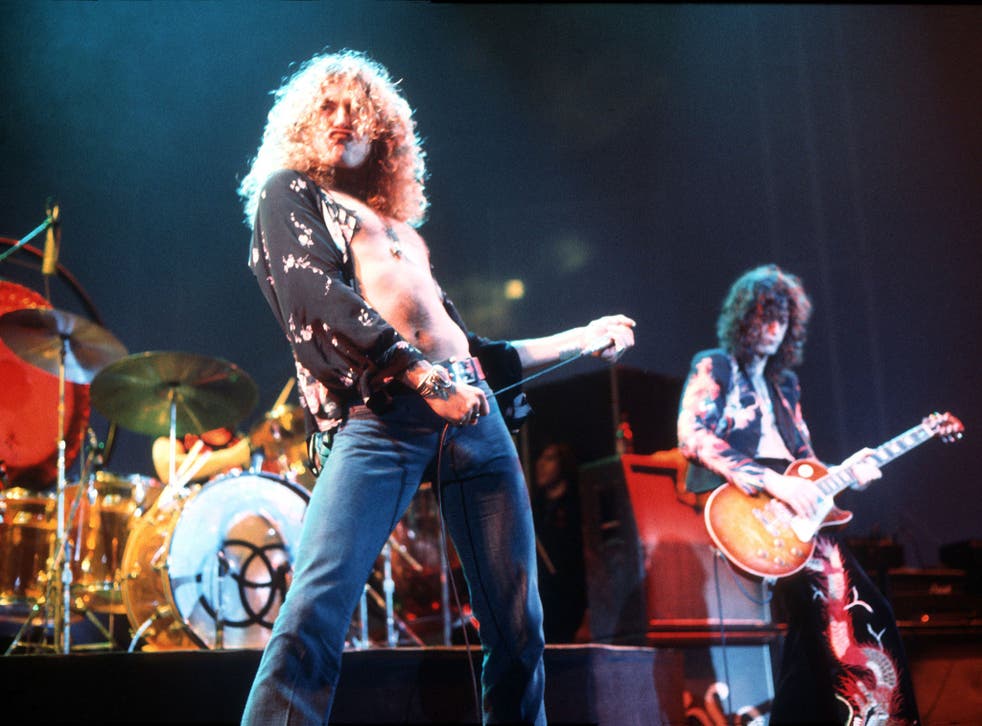 It's the propulsive riff which inspired a generation of air-guitarists. Now Led Zeppelin's "Whole Lotta Love" has been named the Greatest Guitar Riff of all time in a BBC Radio 2 poll.
The driving blues riff crafted by Jimmy Page in 1969 beat contenders including Metallica, Nirvana and The White Stripes to the top spot.
The much-imitated guitar sequence driving "Whole Lotta Love", also used to soundtrack Top of the Pops in the 70s, was performed by Page at the closing ceremony of the 2008 Olympic Games in Beijing.
Page said: "I'm knocked out by this, because I didn't expect that to happen. I wanted a riff that really moved, that people would really get, and would bring a smile to their faces. But when I played it with the band, it really went into overdrive. There was this intent to have this riff and the movement of it, so it was menacing as well as quite sort of caressing."
"Whole Lotta Love" beat Guns N'Roses' "Sweet Child O' Mine" (2nd), AC/DC's "Back in Black" (3rd), Deep Purple's "Smoke On The Water" (4th) and Derek And The Dominoes' "Layla" (5th).
Best guitar riffs of all-time

Show all 10
Johnny Marr earned 6th place for his Bo Diddley-inspired oscillating guitar riff for The Smiths' "How Soon Is Now?"
French techno duo Daft Punk crept in at number 100 for "Get Lucky", which features Nile Rodgers replicating his signature Chic guitar sound.
Radio 2 listeners cast their votes from a list of 100 riffs selected by a panel of music industry experts including Radio 2 and 6 Music DJs, music critics and record producers.
Join our new commenting forum
Join thought-provoking conversations, follow other Independent readers and see their replies