Led Zeppelin Stairway to Heaven lawsuit: Robert Plant and Jimmy Page face copyright trial
The judge ruled that there were 'substantial' similarities between the 1971 hit and an earlier track called 'Taurus' by Spirit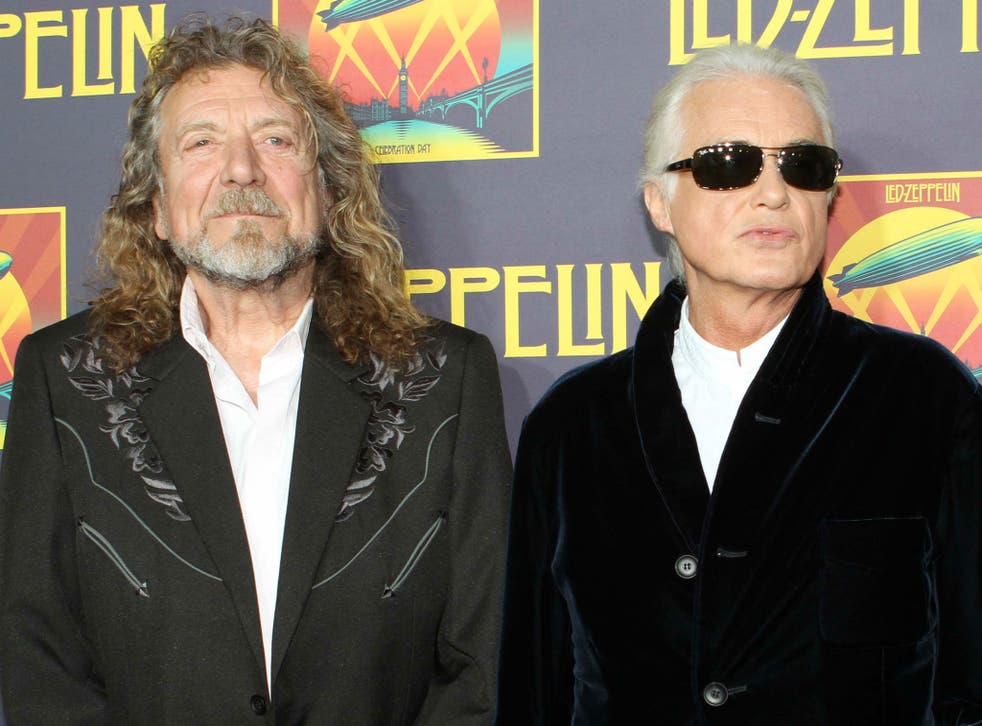 Led Zeppelin's Robert Plant and Jimmy Page will face a jury trial over accusations that they stole the iconic "Stairway to Heaven" intro from a different instrumental song.
The British rock band's lead singer and guitarist will appear in a Los Angeles court on 10 May after US District Judge Gary Klausner ruled that their 1971 hit had "substantial" similarities with a 1967 track called "Taurus" by Spirit.
Michael Skidmore, a trustee for Spirit's guitarist and composer Randy Wolfe, filed the lawsuit, claiming that Page was inspired to write "Stairway to Heaven" after touring with Spirit in 1968 and 1969. It is now among the most famous and bestselling rock songs in history.
Skidmore also notes that Wolfe, who tragically drowned in 1997 while trying to save his son, was unhappy about the similarities before he died.
In the year of his death, Wolfe told Listener magazine that he thought the song was a "rip-off": "The guys made millions of bucks on it and never said 'Thank You', never said 'Can we pay you some money for it?'" he said. "It's a sore point with me. Maybe someday their conscience will make them do something about it."
In defence, Plant and Page are arguing that the chord progressions used in "Stairway to Heaven" are too widely known to be protected by copyright, which Wolfe had no claim to as he was a songwriter for hire.
Listen to the two songs in question here:
"Stairway to Heaven"

"Taurus"

Judge Klausner said: "While it is true that a descending chromatic four-chord progression is a common convention that abounds in the music industry, the similarities here transcend this core structure.
"What remains is a subjective assessment of the 'concept and feel' of two works - a task no more suitable for a judge than for a jury."
Best guitar riffs of all-time

Show all 10
Led Zeppelin have been subject to copyright claims before, and now pay portions of the royalties for songs like "Whole Lotta Love" and "Boogie with Stu". They have also been ordered to add credits to several tracks.
The case continues.
Join our new commenting forum
Join thought-provoking conversations, follow other Independent readers and see their replies