Lorde under pressure from fans to cancel Israel show following Donald Trump's divisive Jerusalem decision
Singer responds on Twitter after receiving open letter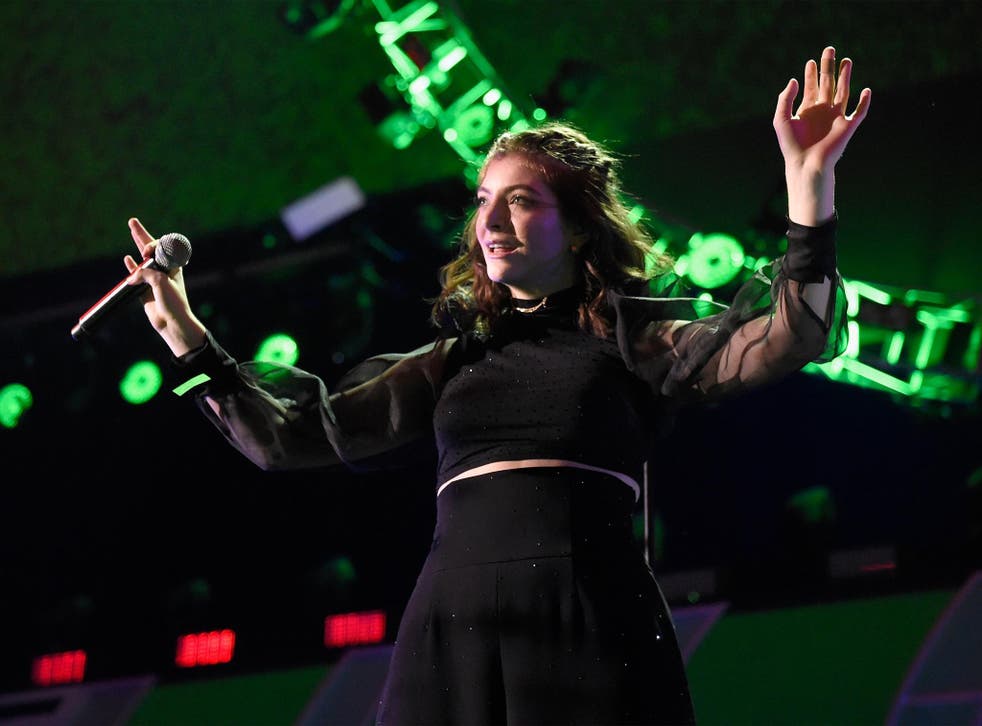 Pop star Lorde has said she is considering pulling out of a scheduled concert in Israel after a backlash from fans.
The singer, 21, responded to fans on Twitter on Thursday night after an open letter called for her to cancel her June show in Tel Aviv.
They argued it would show support for Israel's occupation of Palestine.
"Noted! Been speaking w many people about this and considering all options. Thank u for educating me i am learning all the time too," Lorde tweeted.
Two fans in her home country of New Zealand - Justine Sachs, who is Jewish, and Palestinian Nadia Abu-Shanab - wrote the open letter on website The Spinoff.
"A performance in Israel sends the wrong message. Playing in Tel Aviv will be seen as giving support to the policies of the Israeli government, even if you make no comment on the political situation," they wrote.
"Such an effect cannot be undone by even the best intention and the best music."
They quoted British songwriter Elvis Costello who previously cancelled an Israeli show in protest over the treatment of Palestinians.
After the decision, he said: "There are occasions when merely having your name added to a concert schedule may be interpreted as a political act that resonates more than anything that might be sung and it may be assumed that one has no mind for the suffering of the innocent."
Protests erupt after Trump recognises Jerusalem as Israel's capital

Show all 22
Dozens of artists including Tilda Swinton, Ken Loach and Mark Ruffalo wrote to The Guardian this month condemning Donald Trump's controversial decision to recognise Jerusalem as Israel's capital.
The UN General Assembly voted overwhelmingly to denounce the US President's move on Thursday.
PA
Join our new commenting forum
Join thought-provoking conversations, follow other Independent readers and see their replies