Madonna falls at Brit Awards 2015: Twitter cheers the Queen of Pop
The singer suffered a dramatic fall as she performed "Living for Love"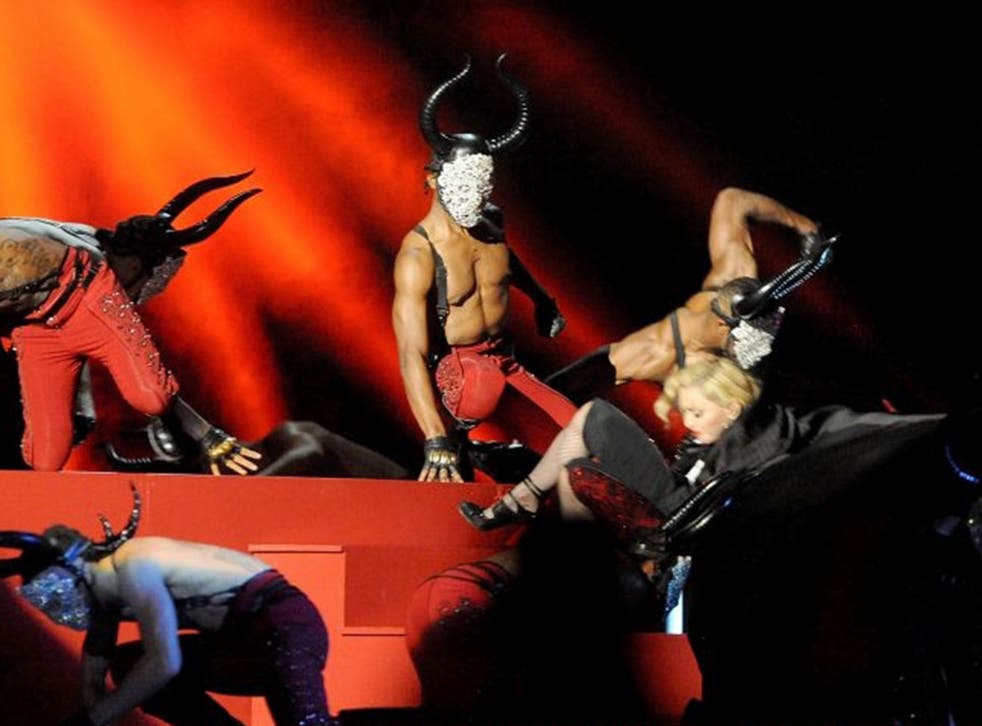 Tonight's Brit Awards seemed doomed to be cast off as forgettable, until Madonna caused a social media storm by tumbling down a large set of stairs.
Seconds into the veteran pop star's first performance at the Brits in two decades, she appeared to be pulled backwards down a flight of stairs by her backing dancers, and fell heavily onto her back.
Then arrived the obligatory memes recreating the now infamous tumble.
Even National Rail had something to say about the affair.
Madonna fans, dubbed 'rebel hearts' after her new album, quickly seized the chance to see their musical hero trending on Twitter and prove their dedication.
But despite their best efforts, #nocape took over as the dominant hashtag as users recalled the wise words of The Incredibles superhero costume designer Edna Mode.
Madonna later posted on Instagram to reassure fans that she was unharmed, and thanked them for their kind words.
Brit Awards 2015: The winners

Show all 11
She wrote: "My beautiful cape was tied too tight! But nothing can stop me and love really lifted me up! Thanks for your good wishes! I'm fine!"
Join our new commenting forum
Join thought-provoking conversations, follow other Independent readers and see their replies