Madonna fails to stop auction of Tupac break-up letter
Items including the letter and a hairbrush containing strands of the pop icon's hair are set to be sold online by a former friend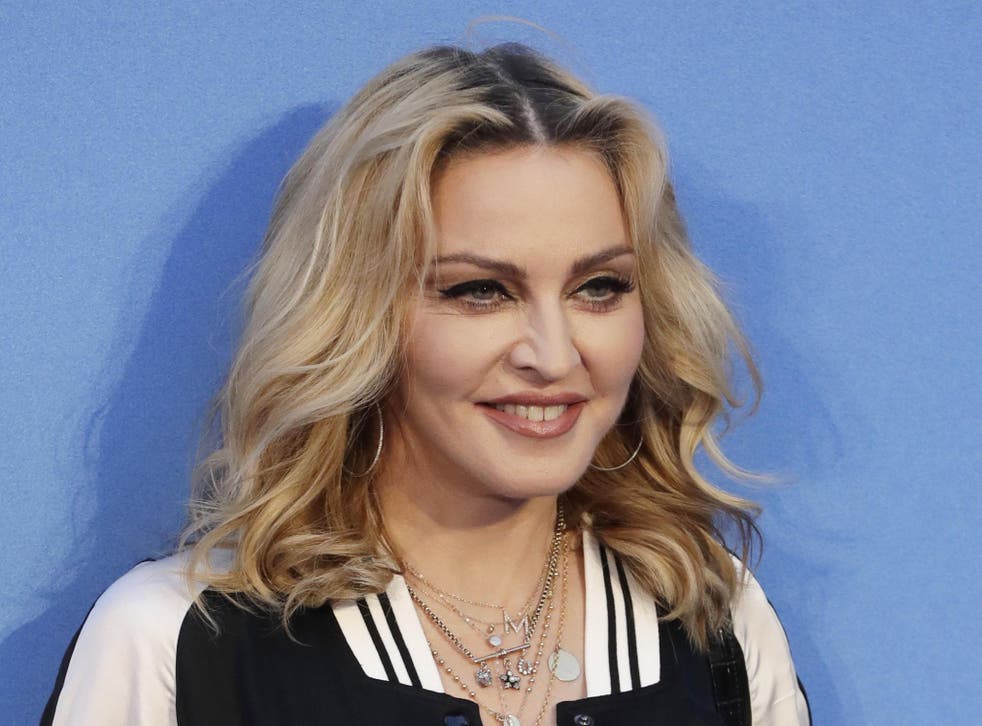 Madonna has failed in her attempt to stop a former friend from auctioning intimate personal items including love letters and a hairbrush with strands of her hair.
The pop icon's lawsuit against Darlene Lutz was thrown out by a New York judge, who said the statute of limitation to recover her items had passed.
Arguably the most widely talked-about item is a break-up letter from the late rapper Tupac, who dated Madonna in secret. Madonna only recently spoke in public about the relationship.
Bidding on the letter had reached $100,000 in July 2017 when she filed an emergency court order over Gotta Have Rock and Roll's auction, along with 22 other contested items, which came from the collection of Lutz - Madonna's former personal assistant.
Madonna had claimed she had no idea Lutz was in possession of the letter, written a year before his death in 1995, until she heard about the online auction last year. She told the court when she sought an injunction on the sale that her celebrity status "does not obviate my right to maintain my privacy, including with regard to any personal items". Lutz's lawyers have accused Madonna of a "personal vendetta".
In the letter, the 'I Ain't Mad at Cha' rapper explained that being with a black man could only benefit Madonna's career, but that his reputation would suffer by dating a white woman.
"For you to be seen with a black man wouldn't in any way jeopardise your career, if anything it would make you seem that much more open and exciting," the letter read. "But for me at least in my previous perception I felt due to my 'image' I would be letting down half of the people who made me what I thought I was."
He acknowledged Madonna's devastation at the split, adding: "I never meant to hurt you... Please understand my previous position as that of a young man with limited experience with an extremely famous sex symbol"
Madonna, queen of the Noughties

Show all 14
Madonna and Lutz fell out in 2003, and settled a legal dispute over artwork the following year upon which Madonna signed a release from "any and all" future claims against her former friend, Judge Gerald Lebovits said in his ruling, which was made public on 23 April.
Therefore, he said, Madonna could no longer sue over the items being sold at the auction.
Gotta Have Rock and Roll told the Daily News that the Madonna items would go back on auction in July this year.
Join our new commenting forum
Join thought-provoking conversations, follow other Independent readers and see their replies