Martin Shkreli may be forced to hand over $2m Wu-Tang Clan album to US government
Convicted 'pharma bro' and his lawyer are fighting the motion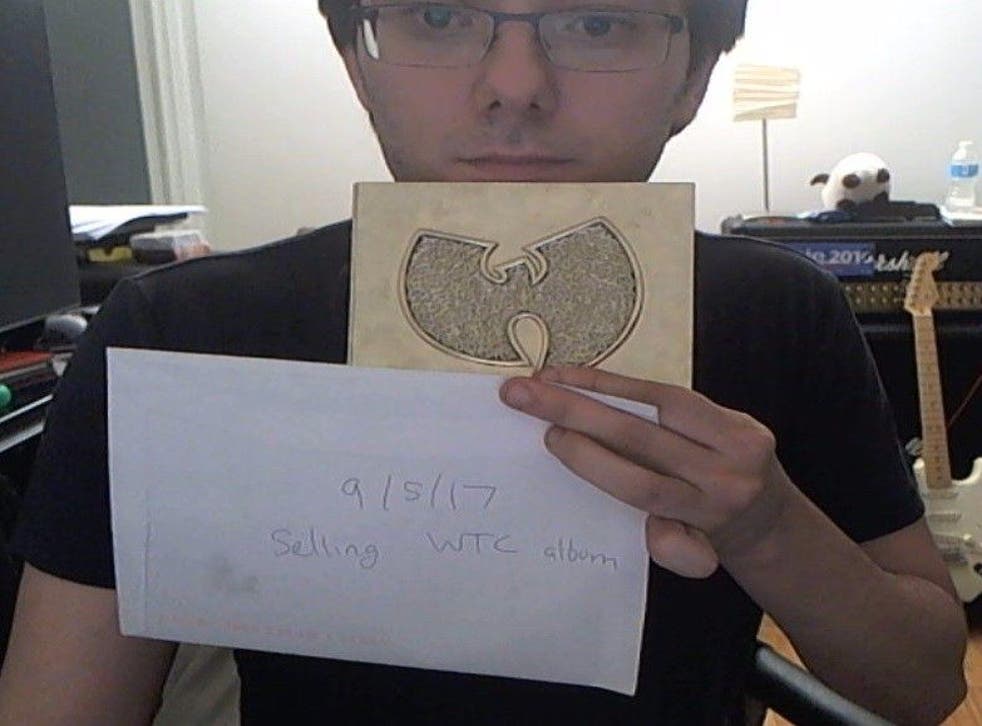 Martin Shkreli may be forced to hand over the only existing copy of Wu-Tang Clan's album Once Upon A Time in Shaolin to federal authorities, it has emerged.
Prosecutors have asked a federal court judge to seize $7.4 million in assets from Shkreli, a former pharmaceutical executive and hedge fund manager-turned convict.
The assets include Lil Wayne's unreleased record Tha Carter V, an Enigma machine from World War II, and the world's only copy of the Wu-Tang Clan record.
Shkreli bought Once Upon A Time in Shaolin from the New York hip hop collective after placing a record-breaking $2m bid. His purchase of the album sparked outrage among music fans who felt he did not deserve to own it - particuarly when he taunted them by live-streaming short excerpts from his Manhattan apartment.
Shkreli's lawyer said they would "vigorously oppose the government motion" in a statement to Bloomberg. "Our position is clear. None of the investors lost any money and Martin did not personally benefit from any of the counts of conviction. Accordingly, forfeiture of any assets is not an appropriate remedy."
Wu-Tang founder RZA told The Independent in a recent interview that he hoped the album would one day be toured around the world to fans to listen to: "People could come to museums and hear it."
"I tried to tell Martin that would be the smartest thing to do with it," he said. "I almost didn't wanna sell it. I thought that would be the most beautiful thing that could happen to it. I hope that will still happen."
Join our new commenting forum
Join thought-provoking conversations, follow other Independent readers and see their replies