Miley Cyrus defends VMA performance: 'I wanted to make history'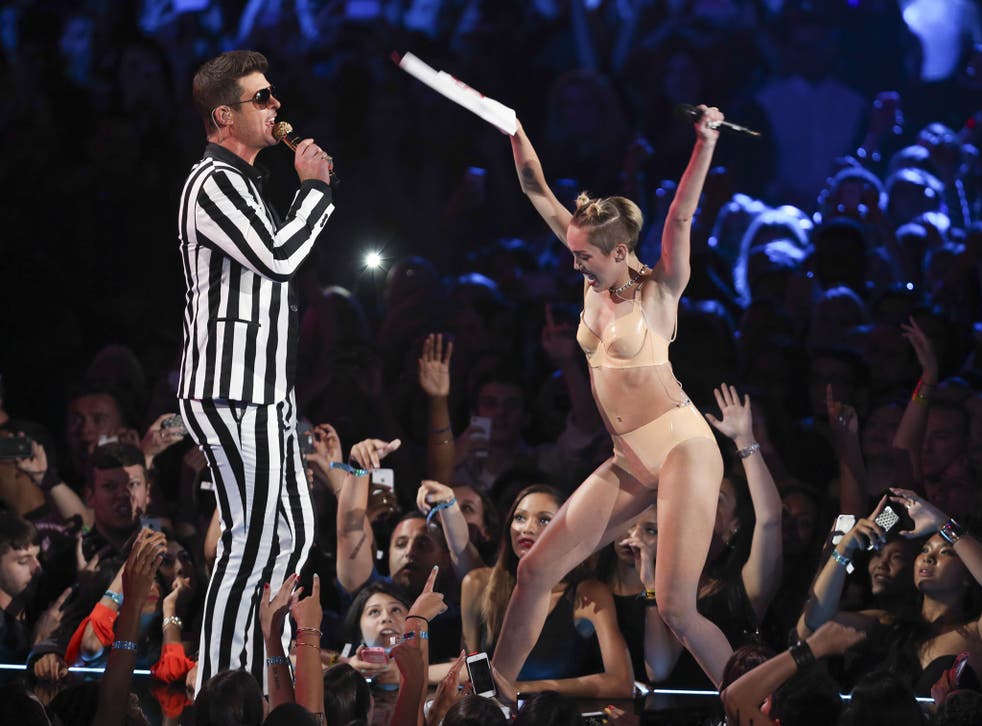 Miley Cyrus has spoken about her VMA performance for the first time, claiming she wanted to "make history".
The singer and Hannah Montana star attracted negative attention for her performance, in which she appeared in a latex bra licking her lips and energetically 'twerking' throughout.
The 20-year-old told an MTV film crew she was surprised by the bad press her performance received.
She said: "Madonna's done it. Britney's done it. Every VMA performance, that's what you're looking for; you're wanting to make history."
Her VMA appearance split opinion, with many commentators claiming her performance was racist, a wrong interpretation of feminism and too sexually suggestive for a young audience.
Her energetic 'twerking' made headlines across the world and the word 'twerk' entered the Oxford Dictionary Online three days later.
But Miley said people were "over thinking" her performance with Robin Thicke.
She said: "What's amazing is I think now, people are still talking about it. They're over thinking it.
"You're thinking about it more than I thought about it when I did it. I didn't even think about it 'cause that's just me."
Join our new commenting forum
Join thought-provoking conversations, follow other Independent readers and see their replies