YouTube's most-viewed music videos of 2014: From Katy Perry to Taylor Swift
Shakira is the only artist to feature in the top 10 twice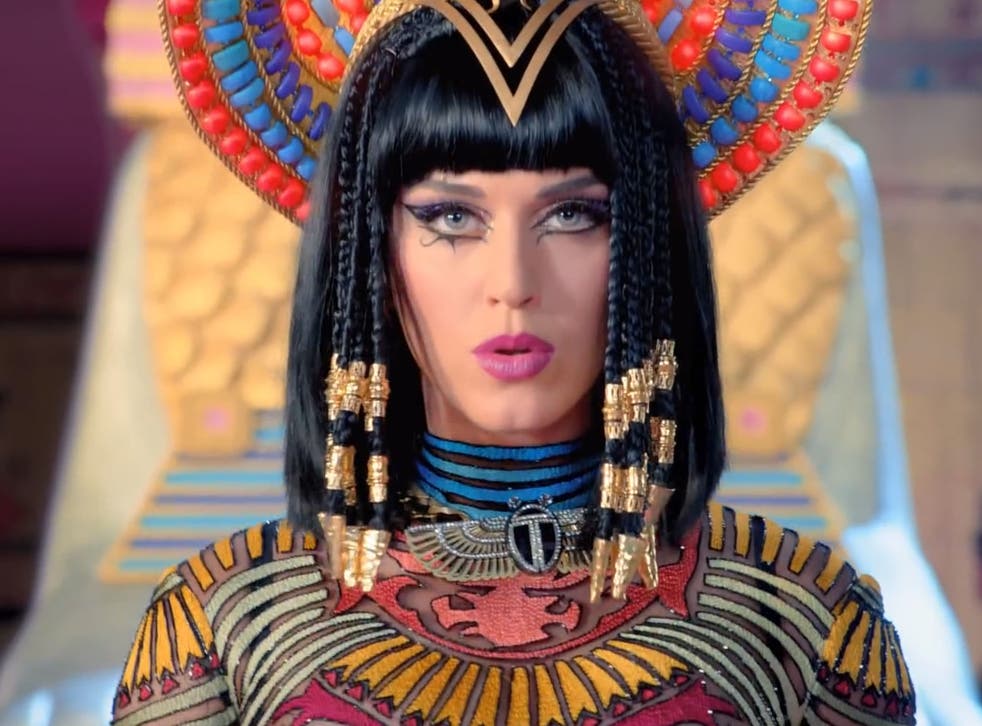 YouTube has unveiled its most viewed music videos of 2014, revealing a few surprises for pop lovers everywhere.
Enrique Inglesias' "Bailando" may not have had much air time in the UK, but his Spanish version has been viewed more than 500 million times by Latino fans, making his music video the most watched after Katy Perry's "Dark Horse".
Latin American pop lovers also helped Shakira enter the chart at numbers three and four with "Can't Remember to Forget You" and "La La La (Brazil 2014)", though no doubt Rihanna's appearance in the former also added to the video's popularity.
For music fans concerned that Jason Derulo's "Wiggle" somehow beat Sia's "Chandelier" and Iggy Azalea's Clueless parody "Fancy" to chart at number five, there was at least some solace that Nicki Minaj's "Anaconda" only came in tenth place.
The most viewed music videos released in 2014
1) Katy Perry - "Dark Horse"
Views: 715,803,197
It may not have the same CGI prowess as "Roar", but "Dark Horse" has racked up almost as many views as Katy Perry's 2013 single - due largely to the controversy surrounding an Allah pendant that some Muslims found blasphemous.
2) Enrique Iglesias - "Bailando (Espanol)"
Views: 587, 653, 823
Does the single ring a bell? Probably not. But Enrique's Latino fans loved his Spanish version filmed in Santo Domingo featuring Cuban singers and dancers. It is one of four versions of the song, including one English and two Portuguese covers.
3) Shakira - "Can't Remember to Forget You ft Rihanna"
Views: 442, 424, 676
Shakira and Rihanna definitely didn't want you to forget this video. Featuring the two singers getting rather close to one another in skimpy black swimsuits - albeit tastefully - it has managed to attract almost four times the number of views as Rihanna's "Pour It Up".
4) Shakira - "La La La (Brazil 2014)"
Views: 417, 921, 827
It was not the official World Cup song, but it may as well have been. Shakira's follow-up to "Waka Waka (This Time For Africa)" outperformed Jennifer Lopez and Pitbull's "We Are One (Ole Ola)" by far - despite the rapper's tight white trousers.
5) Jason Derulo - "Wiggle ft Snoop Dogg"
Views: 400, 095, 326
It ties with Nicki Minaj's "Anaconda" as the song of the year with the least amount of musical integrity, so it comes as no surprise that Jason Derulo's video largely features women dancing in bikinis around Derulo and his mates by the poolside.
Enjoy unlimited access to 70 million ad-free songs and podcasts with Amazon Music Sign up now for a 30-day free trial
Sign up
6) Iggy Azalea - "Fancy (Explicit) ft Charli XCX"
Views: 389, 794, 386
The Australian rapper's parody of Clueless helped to launch her onto the international music scene earlier this year. Iggy plays Cher while British singer Charli XCX takes on the role of Brittany Murphy's character Tai.
7) Sia - "Chandelier (Official Video)"
Views: 369, 018, 399
Directed by Sia and Australian filmmaker Daniel Askill, this stand-out music video features 12-year-old actress Maddie Ziegler, who dances frenetically around the video's set with hair dyed to match the rarely-seen singer's own style.
8) Taylor Swift - "Shake It Off"
Views: 356, 211, 902
Given YouTube is the only place to hear this song after Taylor pulled her entire back catalogue from Spotify, it is surprising the video for this insanely catchy song hasn't had even more views.
9) Meghan Trainor - "All About That Bass"
Views: 361, 990, 661
While the majority of top comments on YouTube berate the singer's appearance in the video for being "chubby" and "fat", the song's message that a girl's size isn't everything saw it spend four weeks at number one in the UK.
10) Nicki Minaj - "Anaconda"
Views: 325, 512, 823
Just when you thought 2014 couldn't top Miley Cyrus' "Wrecking Ball" in the attention-grabbing nudity stakes, along came Nicki Minaj's "Anaconda". Largely featuring the singer's questionably fake derriere thrusting across the screen, it restores some faith in humanity that the video only reached number 10.
Join our new commenting forum
Join thought-provoking conversations, follow other Independent readers and see their replies