Northern Soul fans win right to protect clenched fist logo from trademark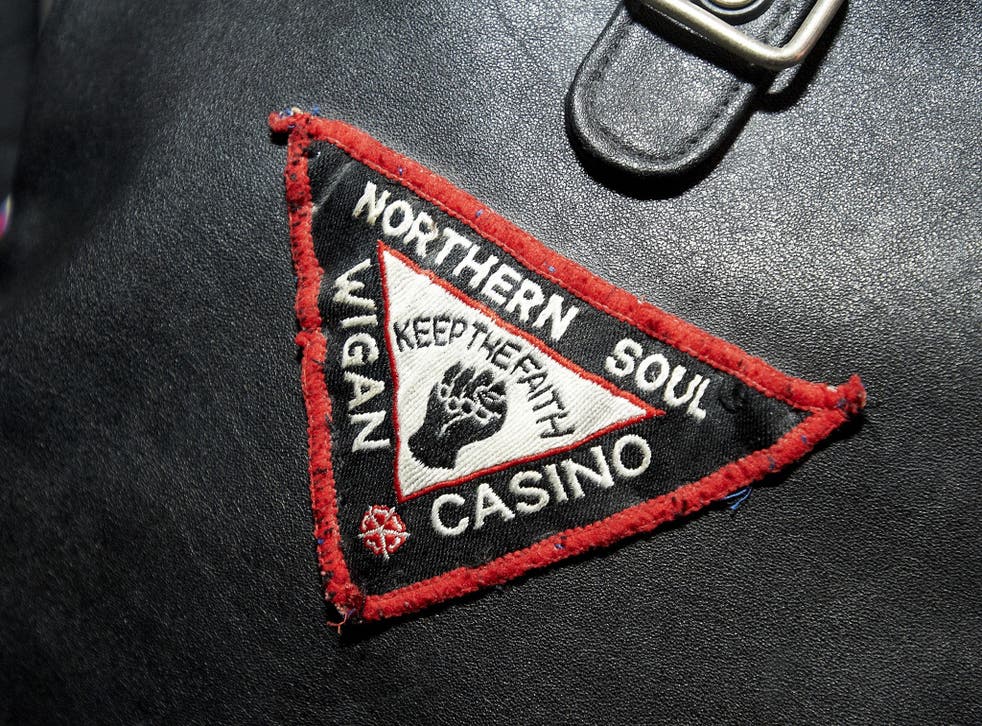 Northern Soul fans have won a battle to prevent the music scene's famous "clenched fist" logo being trademarked by a shop in Manchester after persuading the copyright authorities that the movement's symbols belong to all its participants.
The Retro Bag Shop Manchester tried to register a trademark for the Northern Soul "Keep the Faith" clenched fist logo, associated with the subculture which thrived in the 70s when DJs in northern towns began playing obscure, up-tempo American soul records.
The shop wanted to register the logo, sported by many of those who attended all night parties at venues such as the Wigan Casino, for use on its bags, handbags and wallets.
Northern Soul fans, whose numbers have been expanded by a new generation discovering the movement's sound and styles, launched a Facebook campaign to oppose the move and lodged protests with the UK's Intellectual Property Office (IPO).
They pointed out that the clenched fist itself had been reappropriated from the US Black Power movement. Fans argued that the iconography of the movement belonged to all who participated in the Northern Soul scene and should not lie with one company that sought to commercially exploit it.
The trademark application was refused by the IPO. In its decision, the IPO said usage of the motto and logo had already become customary among other bag and accessory traders in the scene.
These traders, rivals of the Manchester applicant, saw the logo "solely as a generic badge of allegiance to the northern soul movement".
Enrico Bonadio, senior lecturer in Law at City University London, said the case was significant: "A word that is widely used in the course of trade cannot be registered and therefore monopolised by anyone.
"But, interestingly, this case wasn't just about what manufacturers who used it on bags, shirts and so on thought. The IPO considered usage by ordinary people to be relevant. And indeed it is."
Enjoy unlimited access to 70 million ad-free songs and podcasts with Amazon Music Sign up now for a 30-day free trial
Sign up
Bonadio, writing on The Conversation website, said: "The logo was commonly used in the scene, and in particular on posters advertising northern soul nights in English towns such as Wigan, Manchester and Stoke, as well as by ordinary people attending those events. People used to take along bowling bags, clothing and scooters adorned with patches with the logo to show loyalty to this music movement.
The words and logo, therefore, could not be said to be owned by any one person or company, but by the many lovers of this music genre and subculture as a symbol."
Northern Soul is enjoying a resurgence. A recent BBC4 documentary spoke to many of the original participants and a new feature film, titled Northern Soul, from director Elaine Constantine, promises to tell the story of a "youth culture that changed a generation and influenced songwriters, producers, DJs and designers for decades to come."
Released next month, the film features cameos roles from Steve Coogan, Lisa Stansfield and Ricky Tomlinson.
Join our new commenting forum
Join thought-provoking conversations, follow other Independent readers and see their replies