Now you can turn everything into Drake 'If You're Reading This It's Too Late' mixtape artwork
I WAS RUNNING. THROUGH THE. SIX. WITH MY. FONTS.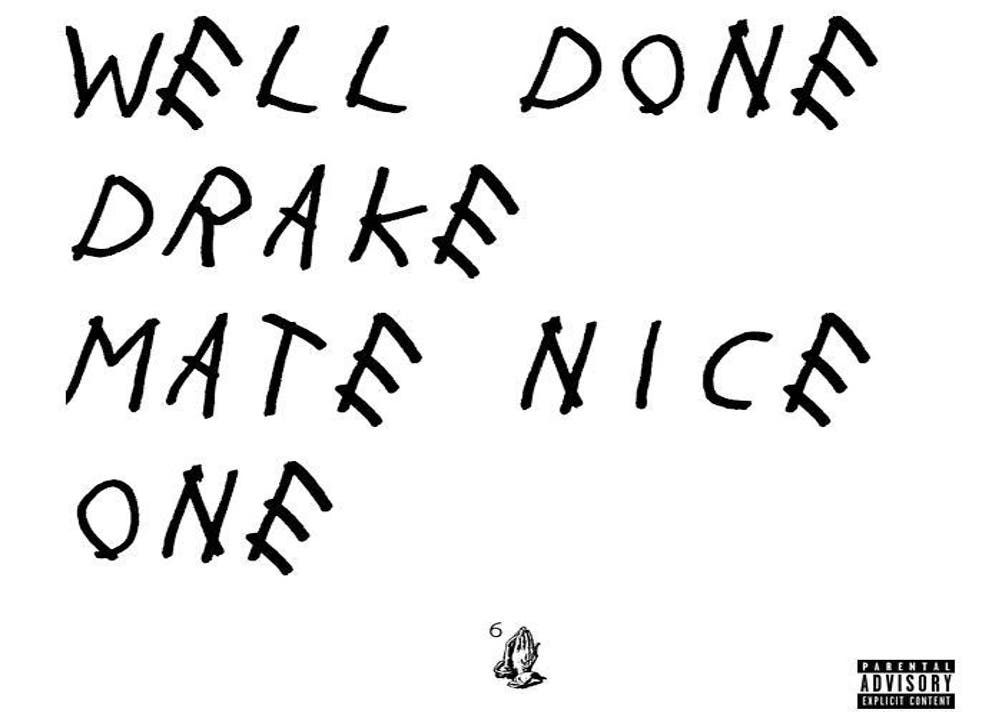 Drake's surprise 17-track mixtape has absolutely exploded, already attracting 17.3 million Spotify streams and breaking his own record for Nothing Was The Same.
It has been lauded in think pieces, tattooed on the back of people's necks (below) and its minimal font is now the subject of an app/website letting you write your own scrawled message - ifyouretypingthisitstoolate.com
The artwork has been contentious, drawing comparisons to the Chick-fil-A font and annoying people with its lack of proper grammar, but is impactful in its simplicity.
If You're Reading This It's Too Late's success comes in spite of it having zero love songs, and the first two tracks being incongruously disappointing.
Fortunately, 'Know Yourself', 'Madonna', 'Preach' and 'Now & Forever' are all so good it's amazing Drake didn't deem them strong enough for the next album, which is still expected sometime this year.
It's going to be a big year for hip hop, with new Kendrick Lamar and new Kanye West also expected.
Anyway, here's a Vine to sum up your listening this week.
Join our new commenting forum
Join thought-provoking conversations, follow other Independent readers and see their replies