One Direction's Midnight Memories named biggest-selling album of 2013
The boy band may have achieved chart success, but 2013 marked the first year in a decade that no album sold more than 1 million copies in the UK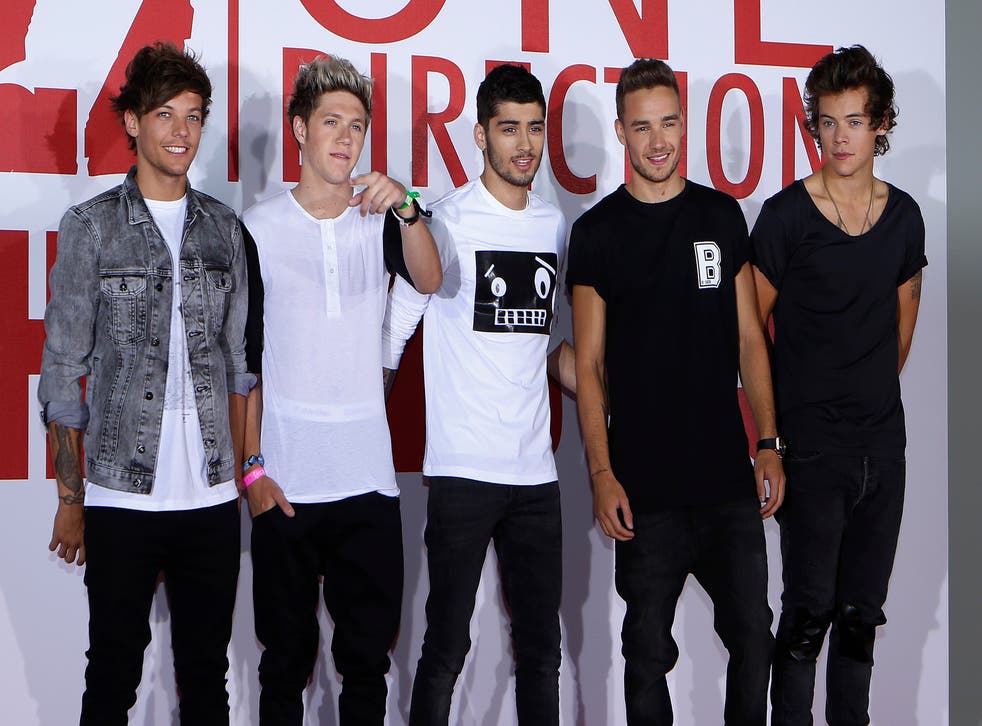 The return of Adele can't come soon enough for the UK music industry after 2013 became the first year in almost three decades without a million-selling artist album.
One Direction's Midnight Memories has become the year's biggest-selling album after a late surge saw the boyband overtake Emeli Sandé's Our Version Of Events.
However Midnight Memories, One Direction's third album, has sold just 685,000 copies - less than half the 1.39 million copies which Sandé sold during 2012 to become the year's best-seller.
The last time no artist recorded a UK million-seller was in the pre-CD early 80s, according to research compiled by industry magazine, Music Week.
Album sales during the Christmas week, when music fans have traditionally rushed to send gift vouchers, were down 22 per cent week-on-week from 2012.
There was one million-selling album in 2013 but it was the 86th edition of the Now That's What I Call Music! compilation series, which has sold 1.2 million copies.
Stalling sales of digital albums, which have failed to make up for the decline in physical CD sales, contributed to the continuing slide in the album format, considered the "gold standard" of musical achievement for 50 years.
A lack of "blockbuster" releases contributed to the figures – Adele, whose 21 album sold 3.8 million UK copies in 2011, is expected to return with a new record next Autumn.
While singles download sales remained strong, headed by million-selling tracks from Daft Punk and Robin Thicke, UK pop artists including Jessie J and Tinie Tempah, who enjoyed huge debut album success, struggled to repeat the feat with their 2013 follow-ups.
Beyoncé's attempt to breathe fresh life into the album format, with the surprise iTunes release of her new record, succeeded in driving worldwide sales of 800,000 inside three days.
But it came too late to affect the end-of-year statistics in the UK, where the album has sold 200,000 copies inside three weeks.
The BPI said that the album slump is now being offset by the rise of streaming services such as Spotify and Deezer, which are luring potential digital purchasers from iTunes but are not included in official album sales.
UK consumers have streamed an estimated 7 billion tracks this year and the BPI is set to release figures expected to show that streaming now accounts for a 10 per cent share of the overall UK market.
The value of subscription streaming rose by 33.7 per cent this year reducing the music industry's total loss of value to 0.5 per cent.
The trend away from albums towards single tracks has been exacerbated by the inclusion of video views in the US Billboard charts. Sexually explicit videos by Robin Thicke and Miley Cyrus have racked up hundreds of millions of views on YouTube and Vevo.
Midnight Memories could yet go on to sell one million copies. It was only released five weeks ago and is expected to receive a boost should be the band feature prominently at the Brit awards, held in February.
Chart-topping albums by Robbie Williams and Gary Barlow, released for Christmas, are also expected to continue selling in 2014.
UK album best-sellers
2012 Our Version Of Events, Emeli Sande (1.4m calendar year sales)
2011 21, Adele (3.8m)
2010 Progress, Take That (1.8m)
2009 I Dreamed A Dream, Susan Boyle (1.6m)
2008 Rockferry, Duffy (1.7m)
2007 Back To Black, Amy Winehouse (1.6m)
2006 Eyes Open, Snow Patrol (1.5m)
2005 Back To Bedlam, James Blunt (2.4m)
2004 Scissor Sisters (1.6m)
2003 Life For Rent, Dido (2.2m)
Join our new commenting forum
Join thought-provoking conversations, follow other Independent readers and see their replies